Chilton's Caring Support for the Community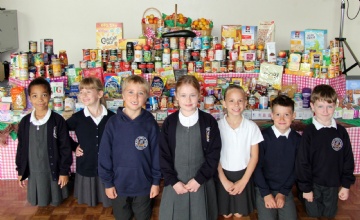 News from Chilton's harvest assemblies.....
Supporting the needs of their local community is a big part of the ongoing charity effort at Chilton Primary School in Ramsgate. Another two worthwhile causes have been boosted as part of the school's annual Harvest Festival celebrations. Children have used their creative skills to make and decorate mini cardboard money boxes in the shape of houses in support of the homeless. Pennies for Porchlight, the charity that works with the homeless and vulnerable people, saw the tiny collecting boxes crammed with coins through money slots in the roofs. The school also provided a mini mountain of tinned and packaged food plus fruit and vegetables to be distributed to the area's needy via Ramsgate Salvation Army. In two special Harvest Festival assemblies pupils from all year groups focussed on the ethos of helping others less fortunate than themselves, and they sang harvest celebration songs to the packed hall that also included their parents and families.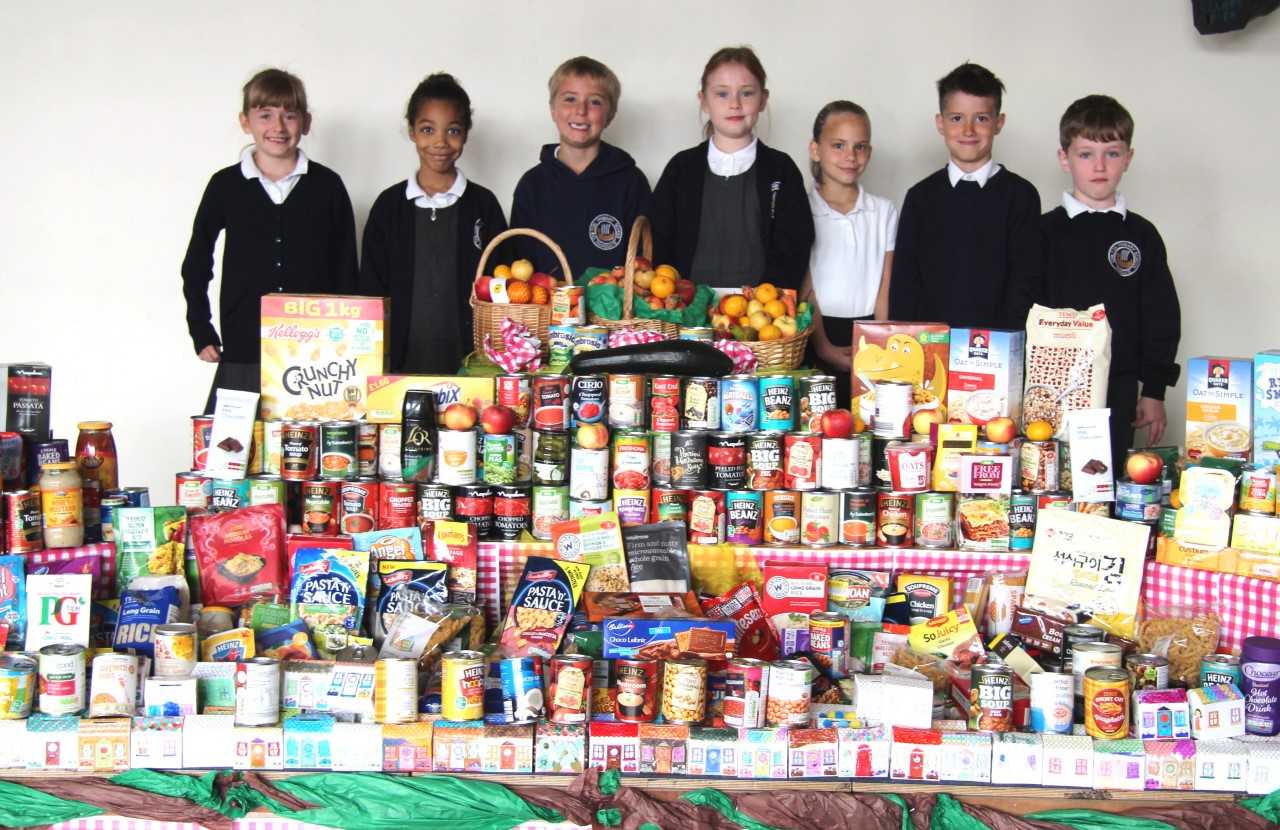 Deputy Head of School Natalie Barrow said: "The Chilton way is to instil in our pupils a certain set of values as they progress through our school and these include kindness and support for their whole community, not just to their families and at school. "Once again we were overwhelmed with donations for both of our charities which carry out much-needed work with a cross-section of our community. "Chilton is proud to offer a helping hand and at the same time it helps our children grow and develop a sense of social responsibility."