Year 5 Ancient Greece Celebration!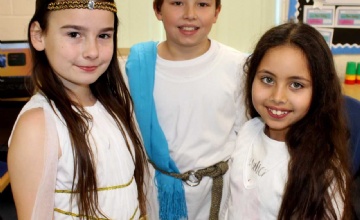 Year 5 pupils enjoyed a special day celebrating and experiencing Greek culture and heritage.
The classes worked on a carousel of events to experience traditional Greek food including pitta bread with taramasalata and humus, plus Greek style yoghurt and honey.
They also created elaborate mosaics from tiny tiles and tried their hand at traditional Greek dancing.
The way that the Olympics was born and developed also formed part of their day of discovery as they compared and contrasted modern sports with ancient activities that became the backbone of The Games.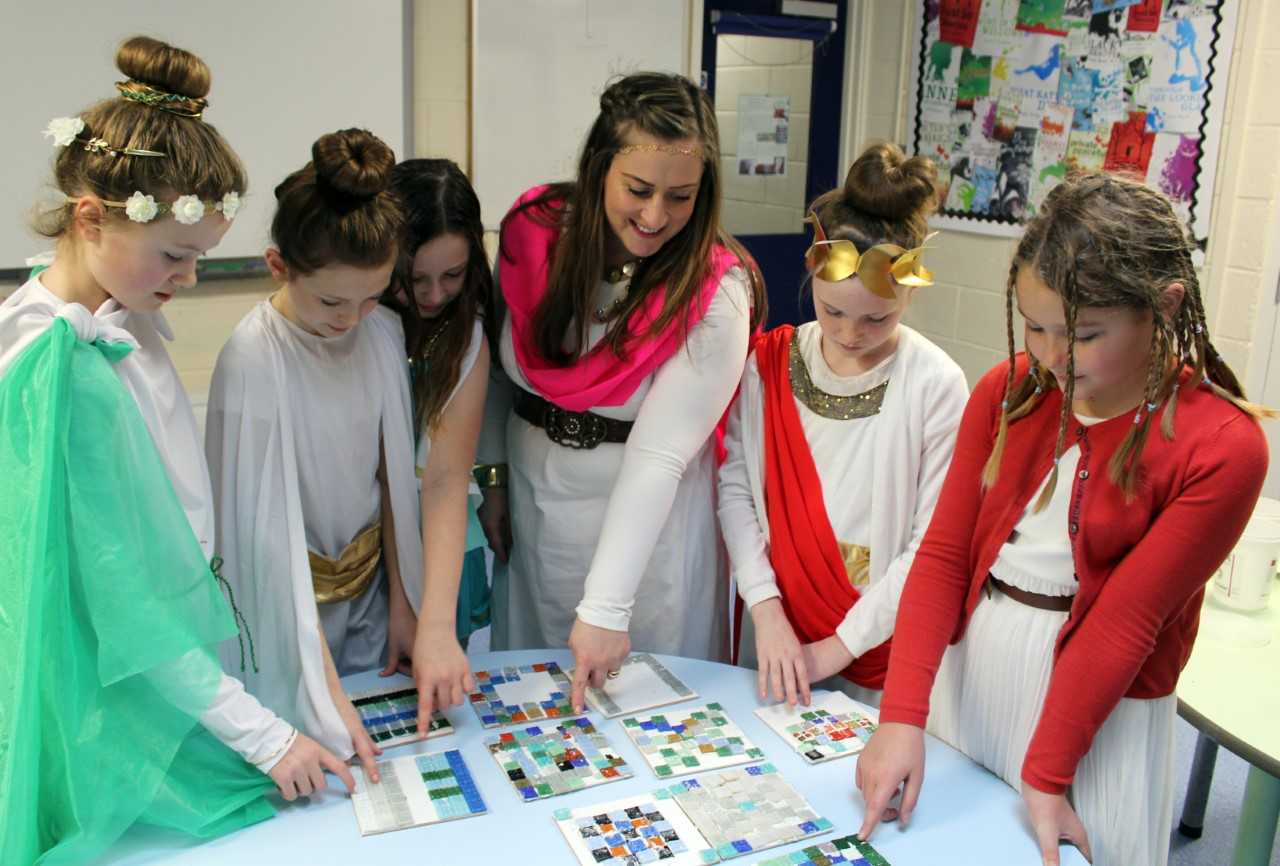 The day was the entry point for the pupils' topic about Ancient Greece that centres on their literacy studies through the classic tale of Odysseus.
Pupils and staff wore Greek costumes throughout the day to help them get into character as they explored the civilisation that changed the face of the world.
Lily and Lexi enjoyed the Greek cuisine. Lexi said: "It was nice but different from what Io normally eat," while Lily added: "I liked the food and dressing in costumes and jewellery which I thought were fun and elegant."
Ruby added; "I love how you can make really decorative patterns with the tiny mosaic tiles."