Team Indigo's Parachutes!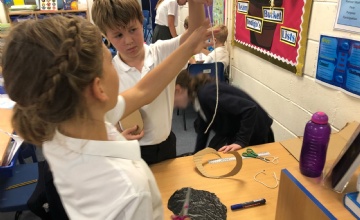 Team Indigo are testing how air resistance changes based on the surface area of an object.
On Monday the children designed parachutes in groups and have since started to make them. To ensure they will undertake a fair test, the children have made two and will test them three times by timing how long they take to fall to the ground from a height. The children decided to either change the material they would use, the shape or size. The children have come up with some amazing designs and will be testing them out Friday.
No comments have been left yet.