Friday 27th March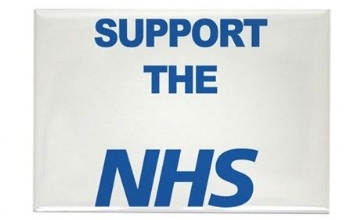 Please enter an introduction for your blog post here.
Hi Guys,
How many of you cheered for the NHS last night? if you have any pictures we'd love to see them. It was great hearing all those cheers in the dark. We even heard fireworks and a train beep it's horn.
Well It's Friday, we've all made it through our first, very different week and the Year 5 teachers would like to say how incredibly proud of you we all are. We've loved seeing the home learning that you've completed and reading some of your messages.
We are going to try something new at the bottom of the page we have set up something that means we can speak with you online. So have a go and send us a message on the padlet.
So for todays learning...
English - We'd like you to use your skills from this week to create a recount for this Big Write. Remember all the key skills for recount as well as all your other great writing skills. We look forward to hearing them.
Maths - Today we have planned a Math's Challenge. You might like to try it with a sibling or your parents.
SpaG - There's a spelling task to complete.
Shout Outs
We've had some great Scratch projects from Stanley, Finley and Evie F. Well done guys the fruit machines were great. We've also seen some fantastic learning in SPaG, English and Maths from Luca, well done.
Remember to tell your parents to use #chiltonhomelearning to share any learning or fun things on Instagram