30th March - 1st April Learning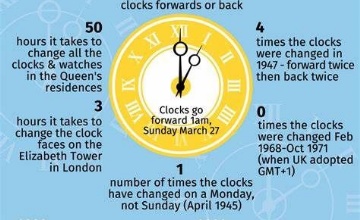 Please find the final few days of learning here.
Wednesday - last day of Term 4!
It feels strange to be writing this (as appose to saying it in class) but today is the final 'school day' of Term 4!
Just to echo what I mentioned on 'The Padlet'... there is no expectation for children to be completing any activities over the Easter Holidays, however, if you feel that you would like to do some additional learning then access the work in your 'learning packs' - rest up, enjoy family time and check-back-in to the blog on Thursday, 16th April!
Final learning activities:
English: Narrative
Since we have all been at home a lot lately, we have had the chance to have a good tidy up...
Whilst you were tidying, you found a door that you had never seen before. You were apprehensive as to whether you should open it or not but your curiosity got the better of you and you couldn't believe what you saw when you opened it…
For today's task you are going to write a story to tell us what was behind the door.
Was it dimension to another land?
A slide into a cave?
A time portal?
A stairway to space?
You tell us! Remember to use interesting words and phrases and short sentences to create impact.
Maths: Complete the 'Arithmetic' activities uploaded below - remember to show your working out.
Afternoon learning: Once again, refer to the range of activities that have been offered and complete.
Shout out!
A huge 'shout out' to Sam (Team Aqua/Cobalt), Freya.E (Team Topaz) and Katie (Team Topaz) for their excellent home learning; I have heard that you have been working extremely hard - well done!
Also, a special mention to Evie.F (Team Topaz/Cobalt) who created her own video reporting scientific facts based on the learning completed last week - very creative and humorous (I loved the 'bloopers' part at the end!)...the password to view it is the same as The Padlet one that you have been emailed.
Another 'Shout Out' - well done Evie (Team Aqua) with your brilliant home learning:
Tuesday
Morning,
I hope you are all keeping well and having lots of fun at home! Remember to keep updating the 'padlet' below as we love to see your comments!
English:
Comic Strip writing!
Today you are going on a trip; a trip to your favourite place in the world. For today's task, I want you to design a comic book strip that shows you spending a day at your favourite place.
Include the following,
- How do you get there? (train, plane, boat, car or walk)
- Who else is with you? (friends/family)
- What do you do when at your favourite place? (my favourite place is Disneyland so I would be going on all the rides).
Remember to include captions and pictures. Use the template to help you.
Maths:
Below are some problems involving Roman Numerals - use the poster provided to help.
Afternoon Learning:
Continue with the range of activities that are on offer for you to choose!
Shout out:
Well done to Chloe and Tom (Team Aqua) and Jack (Team Topaz) for their excellent learning from Week 1 - keep it up!
Speak to you tomorrow! :-)
Monday
Good Morning,
I hope you remembered to put your clocks forward. Did you all have a great weekend? What things did you manages to do at home? Remember to share on the Padlet some of your pictures.
Todays learning...
English
Monday – Chronological report
Recently a zoo in Chicago had to temporarily close. The staff at the zoo decided that they would let the penguins out of their enclosure and allow them to wander around the zoo. Below is a video where you can watch the penguins as they explore their new surroundings.
For today's task I would like you to write a diary entry as if you are one of the penguins. Think about how exciting this must have been for the penguins; a chance to go and see the other animals. Think about answering the following questions in your diary,
Remember to write in the first person.
Maths
There are some problem solving style questions. Find the sheets below.
SPaG
There is a sheet using homophones - the correct use for Their, They're and There - we've notice some of you using them incorrectly in
your padlet comments.
Afternoon Learning
There is a sheet below with lots of fun activities on. Choose one to do and remember to share your learning - either on the Padlet, email it to us or share it on your parents instagram using #chiltonhomelearning
We look forward to seeing what you've done.
https://padlet.com/chiltonbax/60yr2ol3rr0h