Home Learning Tuesday 5th May 2020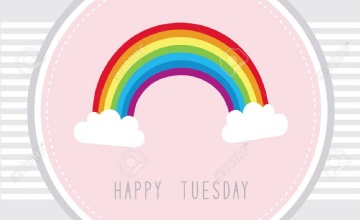 Good morning Year 5. Thank you to all the children who posted on the Padlet yesterday. We'd like to shout out to Deniz, Alice, Freddie, Ciara, Gabriel and Harry. Finley also completed his wellbeing activity yesterday and listened the Tim Peake live stream on YouTube. We'd like to give an extra loud shout out to Harry as it was his first time posting on the Padlet! Keep them coming Harry!
Well done to Carmen who sent us her SPaG challenge yesterday and well done to Katie for sending in her guided reading predications. We also loved reading Evie F's setting description from last week, read it at the bottom of this blog as a PDF document.
Katie's GR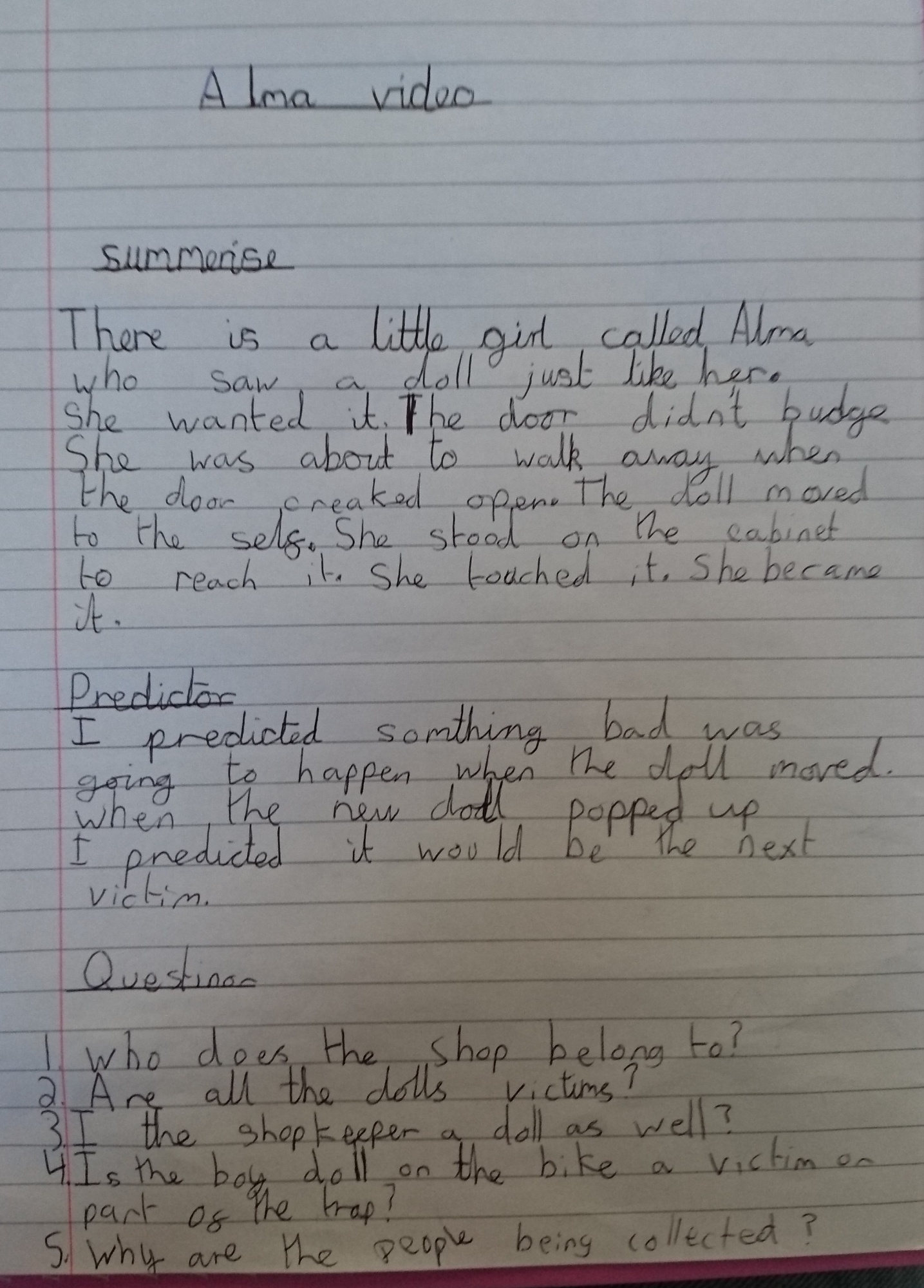 Carmen's SPaG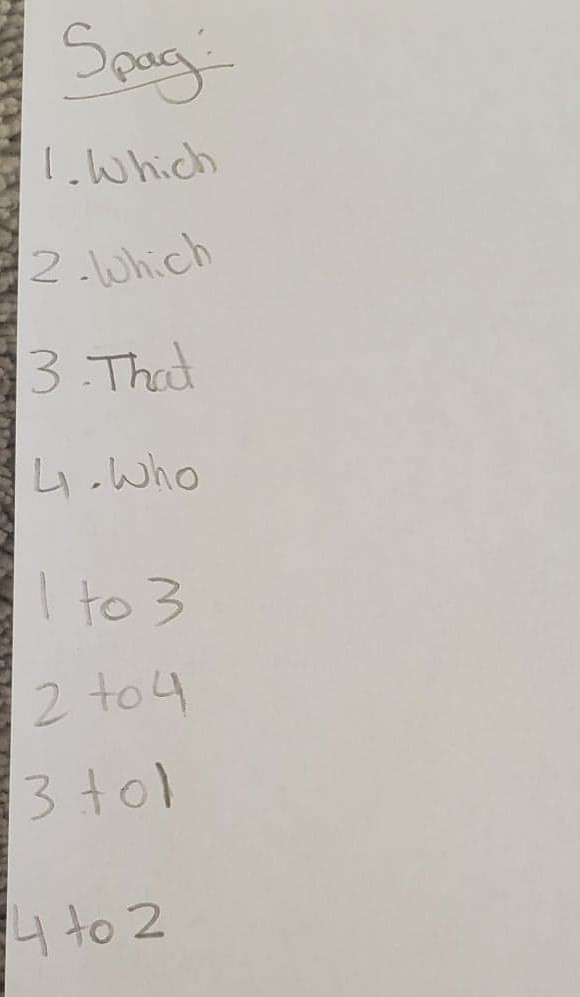 Home Learning Tuesday 5th May 2020
Wellbeing activity - Take part in a short 5 min wellbeing activity - Lay down in a quiet room or garden. What can you hear? Spend 5 mins listening and breathing deeply in and out (like we do in class when doing our wellbeing activities). After 5 mins, try writing down what you could hear.
English - We would like you to watch the video 'Alma' again today. We would like you to use your inferencing skills to create a wanted poster. Remember to post them on the Padlet or email them to us. Click on the PDF English document at the bottom of the page to find our what you need to do.
Maths - Today you will be subtracting decimals. Remember to line your decimals up like buttons on a shirt!
SPaG - Complete a Suffix activity sheet. Remember a suffix is added to the END of a root word (e.g add the suffix -ing to the word laugh to get laughing.)
Afternoon activities - We have created a number of different afternoon activities that you can choose from. These come from BBC Bitesize and the National Oak Academy website. Remember to send pictures of your learning to your teacher or upload them to the Padlet.
Other activities to keep you busy!