W/B 10th May 2021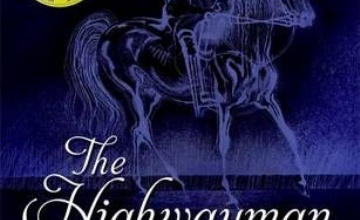 English
This week the children have continued to read, discuss and write using the poem The Highwayman by Alfred Noyes. We have discussed who they thought was guilty of the murder of both Bess and the Highwayman and what drove the characters to make the decisions they did. The children have worked hard to understand the poem's meanings and its challenging vocabulary. Next week the children will start to explore a narrative poem: The Lady of Shalott by Alfred, Lord Tennyson. We will discuss its use of language focusing on figurative language to describe a setting and then moving on to describe Lady Shalott.
Maths
The children have re-visited capacity and volume this week and used their estimation skills to estimate the capacity and the volume. We have also spent time halving and doubling as well as improving our times table fluency. Next week the children will be returning to fractions, decimals and percentages. This topic will continue into week 6 of this term.
Afternoon learning
We have continued to learn about Sonia Boyce's artwork and we have spent time recreating 'Big Woman's Talk' and 'She Aint Holdin' them Up, She's Holding on'. We also created our own 'Pillowcases' images based on Sonia's artwork where we described our family members! Next week the children will continue to learn about more of Sonia's artwork and we will focus on her pieces titled 'Ticket Machine' and 'Memory Maker'. We will be making postcards in our art lessons that show our own memories.
Home Learning – Due in on Friday 21st May 2021
We would like the children to create a piece of art focusing on a times table that they struggle to remember. It is crucial that the children know all their tables (1 – 12) in year 5. As a year group, we have noticed that the children struggle more on their 8s and 9s. The children can present their learning anyway they wish and are rewarded in class for returning their home learning.
Please enter some content for your blog post here.