W/B 14th June 2021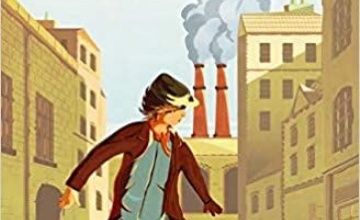 Reminder
Please note that school photos will take part on Tuesday 29th June 2021.
English
This week the children described how Jim (the character in the book Street Child) could escape from his Victorian workhouse. They used imperative verbs in their own comic strips and then used this knowledge to plan and write their own escape narrative that included action and description. Next week, the children will be planning, researching and writing their own non-chronological report about the Victorian era. They will focus on using their formal tone, technical language and how to organise their writing effectively. As a year group, we will also re-visit parenthesis.
Maths
This week the children revisited coordinates, translating shape and interpreting data shown in pie charts, bar graphs, pictograms, line graphs and double-line graphs. Next week the children will be identifying and drawing parallel lines, perpendicular lines and diagonal lines. They will also be finding missing angles inside quadrilaterals and remembering that the interior angles total 360 degrees.
Afternoon lessons
This week we revisited our PSHE topic (You are Awesome) which covers transition activities and any worries and concerns the children may have about moving on to Year 6. Next week will be listing their questions for our new Year 6 teacher and talking about what life is like in Year 6.
We are currently teaching the Topic 'Forces'. The children have planned and taken part in a number of experiments, working in small groups. Next week the children will be looking at friction and how friction is affected by gravity and water.
This week the children took part in a computing lesson and learnt about systems. We focused on computer systems and how Amazon process our Amazon orders! We will continue our computing lessons every Thursday afternoon and next week we will look at how systems share information.
Home Learning
We would like the children to log on to TTRS every day next week. We will be monitoring their TTRS successes and awarding children in class for their efforts.