W/B 25th June 2021 Year 5 Blog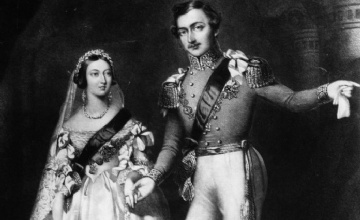 As July slowly sneaks up on us all, we've had another exceptional week in Year 5!
English – This week we have been writing non-chronological reports all about the Victorian era. After conducting our own research into 19th century life, we decided what topics we wanted to include in our report. Courtesy of some truly magnificent writing, we are quickly becoming Victorian experts. Next week, we will be learning all about Sir Robert Peel before writing a letter to Queen Victoria requesting support for the industrial revolution.
Maths – Our learning this week has seen us explore the properties of different quadrilaterals. With a lot of hard work, we are now able to use our Maths knowledge to calculate the missing angles and lengths of different 4-sided shapes. Next week, we will continue to improve our reasoning skills, using different techniques to identify missing numbers and perimeters of shapes with missing lengths.
Topic - In our afternoon sessions, we continued with our forces work undertaking parachute experiments to investigate the relationship between air resistance and surface area. Next week, we will be learning about different mechanisms, including levers, pulleys and gears. Hopefully, we will be able to create devices that give smaller forces greater effect.
Home Learning - To be handed in on Friday 2nd July 2021:
Home learning this week is to create a quadrilateral monster (a monster made of a variety of 4-sided shapes). Monsters must have at least 5 sets of parallel lines and 5 perpendicular lines.
Please note: class photos will be this Tuesday 29th June.
P.S. – House points will be awarded for TTRS practise.
With only 3 and a half weeks of the school year left, I leave you with the words of Sir Francis Drake, "There must be a beginning of any great matter, but the continuing unto the end until it be thoroughly finished yields the true glory."
Have a wonderful weekend.
The Year 5 team x