Weekly News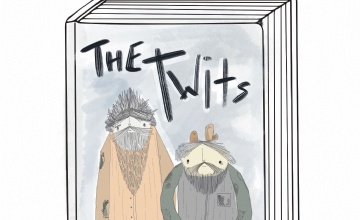 Weekly News
Reminders:
PE every Wednesday afternoon. Please ensure children have the correct PE kit in school.
Year 5 children are expected to read for at least 10 minutes every day and hand in their reading record daily.
Valentine Disco Friday 15th February 2019
Book Festival:
Dreamland have a Children's book festival coming up soon and we have entered into a competition. Our school will receive two tickets to the festival and our school winner will receive these. Then there are 3 overall prizes for chosen winners at the festival.
The children need to re-create their favourite book cover on the template provided. Your child has been given this to take home. If pupils wish to enter please bring them back in to Mrs Cheshire by Tuesday 12th and I will e-mail them across to Dreamland.
Learning this week
In English we have written a diary entry based on an attack from the dreaded Scylla. The children focused on the skill of portraying emotion.
In maths the children have been converting between mixed and improper fractions and applying this skill to a range of problems. Next week the children will be multiplying fractions.
In topic the children undertook an experiment to design a cup with materials to keep the water as warm as possible over a period of time. The children investigated the materials and their properties and focused on the concept of a fair test. Towards the end of the week the children looked into plastics and whether they were biodegradable.
Home Learning:
My Maths: Please see your child's account for their fortnightly My Maths.
SPaG: We would like children to research the different ways bullet points are used.
No comments have been left yet.