Quick Subtraction Maths Game!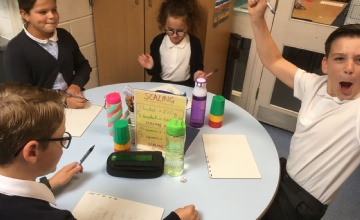 We battled against each other to see who could subtract the quickest
In pairs, we each started with 100. Rolling a dice, we subtracted the value from our total until we had the lowest score before our timer ran out. The quicker we mentally subtracted, the better our score. It was really fun, with some of us in the lead in the last seconds before our opponents suddenly overtook us!