Daily Learning 05.06.20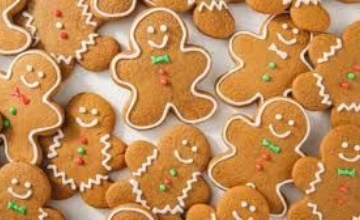 I hope our cheese jokes didn't grate too much yesterday… Today is National Gingerbread day!
For many of you, today is your final day of home learning as you will be returning to school next week. We are all very excited to be seeing you. For those of you not returning, don't worry, we will be continuing this blog so that you have access to home learning right up until the end of the year! In fact, we will be publishing our daily lessons on the blog so you can keep up with the learning we will be doing in the classroom.
Shout Outs
Thank you to Orin for sending us a photo of the bug hotel he built at home. Well done to Taylor for an amazing effort in his run to the Viking Ship and back. You can also see his topic learning about pollination. Macie's work is also shown where she took a lot of pride in designing a story book to represent the story in David Almond's, 'Counting Stars'.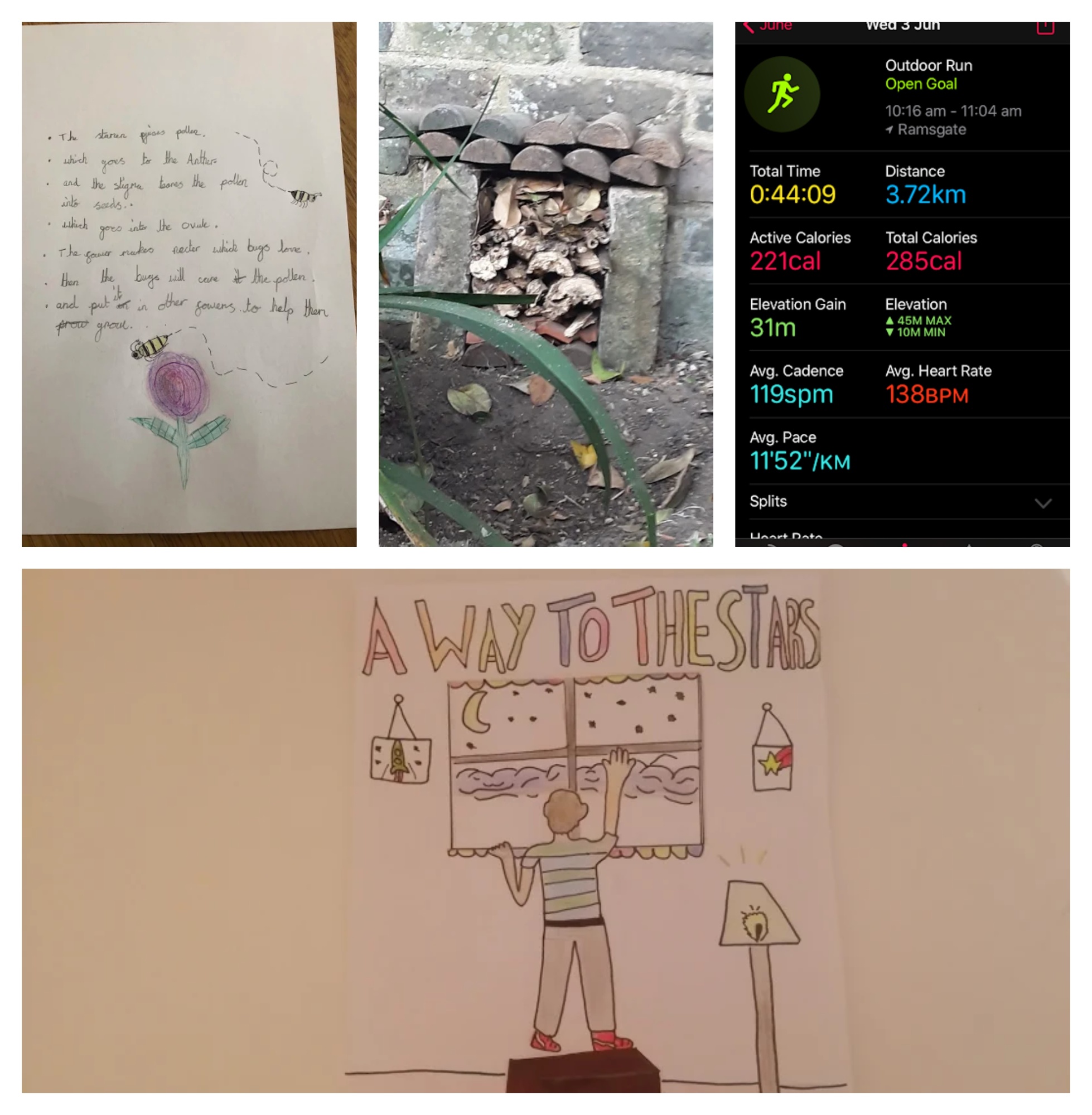 Thank you Rhea, for sending some photos of your gorgeous flowers. What a way to brighten up our day! I have tried to grow the orange Lily but unfortunately it perished due to a snail attack. Well done on your Viking Challenge too!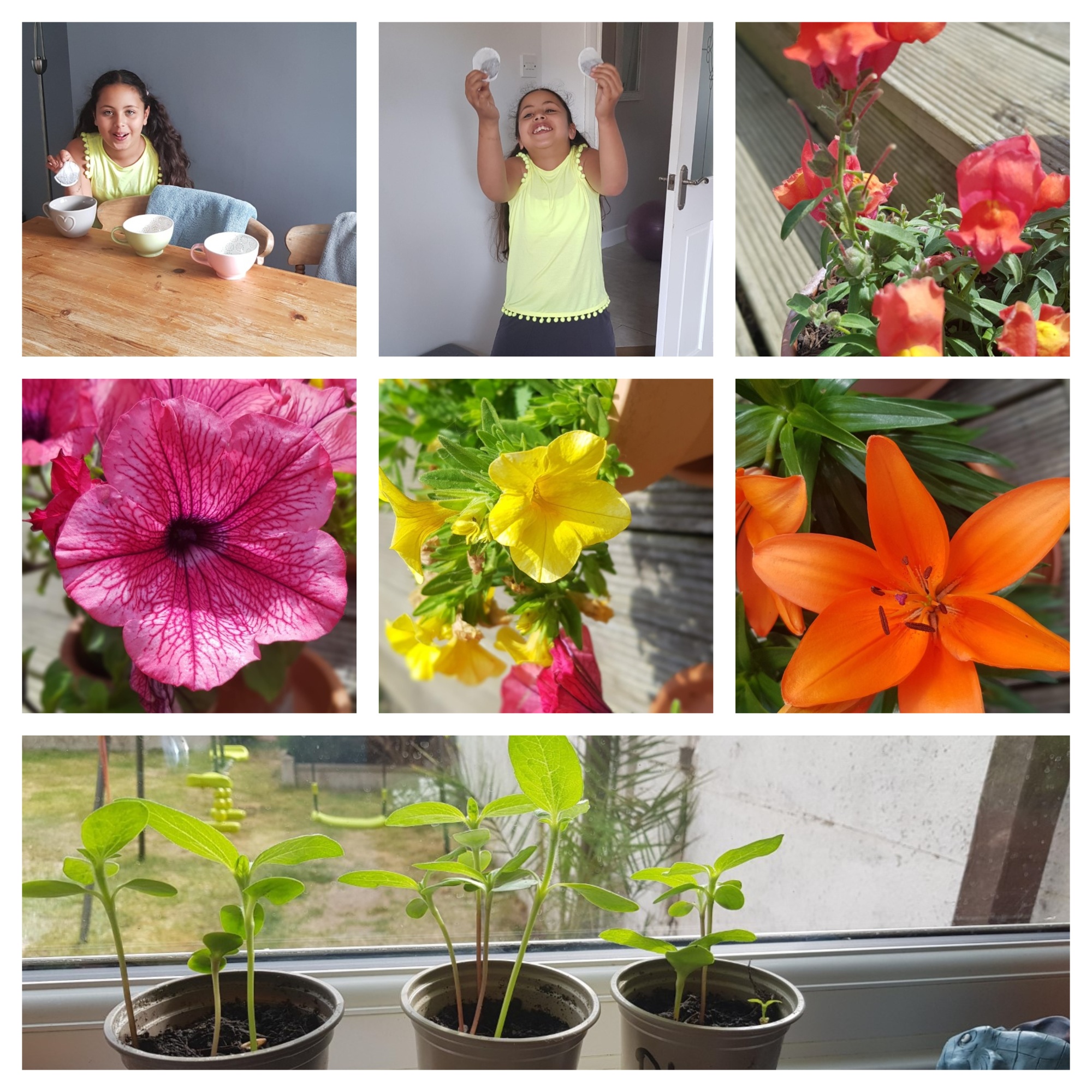 English
As this might be the final piece of home learning writing, today it is your choice. We want you to do a piece of writing which you will enjoy doing. It could be a newspaper report, story, character or setting description, or even a horror story, on any subject or theme you like, but we want you to enjoy doing it. Obviously, we will set some expectations. Your writing MUST include:
Figurative language
A range of punctuation ( ; : , ! ? " - )
Emotive language
Descriptive language
Range of sentence types.
We can't wait to read your writing, so please post it on Padlet or email it to Mr McAuley or Miss Lane.
Maths
Again, maths today will be a little more investigative. Have a look at the different options and choose an activity. You may wish to complete more than one challenge. The activities will be based on this week's skill of fractions. Enjoy! We can't wait to see your attempts.
Activity 1
Matching Fractions:
The aim of this game is to match pairs of cards.
The game ends when all the cards have been matched in pairs.
How do you know when a card matches another card?
Can you remember where particular cards are to help you match the pairs? The interactive activity can be found here: https://nrich.maths.org/8283
Activity 2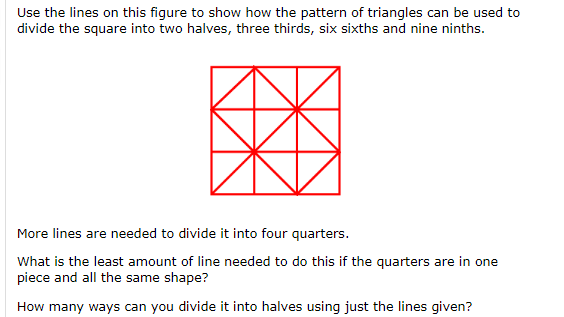 There is an interactive way of trying this activity on the NRICH website so you don't need to keep restarting on a new piece of paper. https://nrich.maths.org/2124
Activity 3
Bryony's Triangle
Watch the video BryonyTriangle.mp4 in which Bryony demonstrates how to make a flower from a square of paper.
She then sets you a challenge: what fraction of the original square of paper is the shaded triangle?
Find the video via this link: https://nrich.maths.org/7392
Activity 4
A4 Fraction Addition
Find a partner and start with a sheet of A4 paper and a pair of scissors each. Have a go at the activity found via this link: https://nrich.maths.org/12937
There is also a subtraction version of this task.
SPaG
Today you will be reviewing your understanding of subordinating and coordinating conjunctions. You might like to take a look at the information on the link below to help you.
https://www.bbc.co.uk/bitesize/articles/z6kj2sg
Your task is a challenge attached at the bottom of the page.
Topic
The final part of your topic revision on 'Roots, Fruits and Shoots' is a task on deforestation. Your challenge is to create a informative piece of work which details why deforestation happens, what problems it causes and what people are doing or can do to help. You may present your learning in your own chosen style. You could write a song, a poem, design a poster, a leaflet, a Powerpoint presentation or you could write a narrative or diary entry using a character to explain about deforestation, their feelings and what they are doing to help. There are many choices today! You decide!
Here are some links to help you. We have also attached an information Powerpoint at the bottom of the page. View this Powerpoint in slide show mode to see all of the facts properly.
https://www.bbc.co.uk/bitesize/clips/zfp34wx
https://www.nationalgeographic.com/environment/global-warming/deforestation/
https://www.theworldcounts.com/stories/Deforestation-Facts-for-Kids