23rd October 2020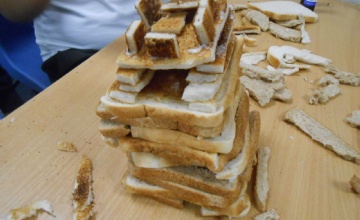 Well done to everyone for surviving our first term in Year 6!
Wow! What a term we have had! All the year 6 teachers are immensely proud of every single pupil. After the long lockdown and also the summer holidays, we were expecting to have to spend some time settling in again and for the children to spend a long time adjusting to school life. In fact, we have been pleasantly surprised by how well everyone has jumped in with two feet to the learning and the way of life here at Chilton. You all deserve a HUGE pat on the back. Well done!
This week, we have written some very emotive pieces linked to the animation: The Piano. We described a war scene, in which there was a tragic event. We then were given the freedom to plan our own piece of writing, that had to link to a character from the animation, and produce some writing that showed emotive language to describe thoughts and feelings. We spent time in our Maths lessons becoming more confident in skills, such as using negative numbers, place value and also prime, squared and cubed numbers. We have also have some great fun trying to build Norman castles using toast and icing. It was definitely a challenging material to construct a building with!
After half term, we will be introduced to our new class text. We won't reveal any more at this point but we are sure you will really love it! It's one of Miss Isaac's favourite books! In Maths, we will be looking at ways to multiply and then deciding the correct method to apply to problems involving multiplying. In the afternoons, we will be returning to our Values and linking these to our lives in and out of school.
We all hope you have a fang-tastic half term. Enjoy some family time exploring Autumn and perhaps carving a pumpkin!
From the Year 6 teachers: Miss Isaac, Mrs Bax, Mr McAuley, Miss Lane and Mr Wheeler!
Messages:
-there is no home learning for half term. Enjoy the rest and family time.
-we look forward to seeing you all again on Tuesday 3rd November. Please note: the school is shut to pupils on Monday 2nd November as we are spending the day taking part in some staff training and also parent/teacher consultations.