13.11.20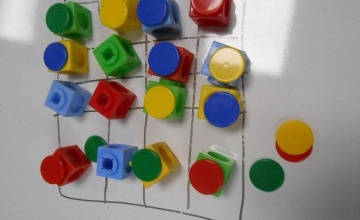 Welcome back to the Year 6 blog!
We have been busy again this week; there is very little time for complacency in Year 6! Above is a photo of a challenge we were tackling in Maths. We were 4 cups and 4 saucers of each colour. We had to find a systematic way to make sure we had 16 difference combinations AND each row and column also could only have one cup and one saucer of each colour. Can you find a solution? During other Maths lessons, we were developing our skills of multiplication and using these skills to solve problems. In English, we have loved reading the next part of the story. We have used this to write some balanced arguments and persuasive pieces with great success!
In PSHE, we focused on how to be kind online and then discussed how cyberbullying - the repeated targeting of individuals whilst using a device - is inappropriate and should be reported. We are a telling school: START TELLING OTHER PEOPLE
Love to learn this week: Using Padlet.com, we would like you to write positively about others in the year group. Write a message, simple comment or compliment to a friend, member of the class or year group or general comment that will make them smile!
You have all worked so hard this week; you deserve your restful weekend!
Here is the new Padlet: The Password is TeamYear6