4th December 2020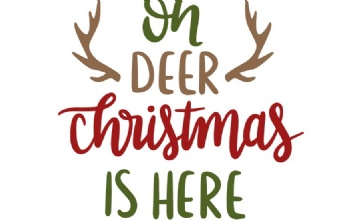 Welcome to the Year 6 blog!
Hello to everyone in Year 6! We are finally all back together again! Well done to Team Cobalt for taking on the challenge of learning at home -you are all superstars!
This week, we have learnt how to use BIDMAS when there are multiply operations in a calculation and also reading scales with different intervals. We have also continued to read our class text: Floodland. Using the text, we have written persuasive conversations between characters and also acted out, painted and then described a battle scene between tribes. We have also worked on our class Christmas hoops for display and also created some festive masterpieces to send to the Rainbow Ward at QEQM.
Next week in English, we will be working towards finishing Floodland. We won't say too much about what happens but we will be using the text to stimulate pieces that use Standard English and also describe action. In Maths, we will be learning how to read analogue and digital clocks, using the 12 and 24 hour clock and also how to solve problems involving time. In Topic, we will be learning about the heart and also how we can keep our bodies healthy by looking at food. We will be myth busting some of the claims about certain foods in the media.
Important reminders!
1. On Monday next week (7th Dec), children will have a chance to browse our Christmas shop. If you would like your child to take part, please bring in £3 for a gift bag filled with gifts of their choice in a named envelope next week. They may fill more than one gift bag if they wish at a cost of £3 per bag.
2. The donations for the food bank appeal are still welcome until Friday 11th Dec and all donations will be displayed in the hall. Your child's name will be put into a hat for the prize draw to win the school 'hero' toys. They can have an entry per item they donate.
3. On Thursday 10th Dec, it is our Christmas party day. The children are invited to come to school in a party clothes and shoes and also to bring a little picnic for themselves for the party. The children will NOT be sharing food so please only send in what your child will eat. Please ensure your child's party clothes, particularly shoes, are suitable for being outside at break times too.
4. As there will be fewer children in school on the last day of term, we have brought our annual Christmas dinner and Christmas jumper day forward to Friday 11th December.
We hope you have a lovely weekend. Please do contact your child's class teach if you have any questions about the coming weeks. We understand there's a lot going so please do get in touch if you want anything clarified.
Love to Learn: Because we have been learning about staying healthy, including keeping fit and eating a balanced diet, we would like you to keep a log of the food you eat over the course of the week or a few days. We would like you to record your breakfasts, lunches and dinners as well as any snacks throughout the day. Try to remember what you have to drink too! For a challenge, reflect on how nutritious your foods were (for example, do you consume your 5 a day? Are you having too many sugary drinks?) and decide if you should make a change. You can present this any way you wish, like in a table, pictures or diary form.
Many thanks from,
The Year 6 teachers!
(Miss Isaac, Mrs Bax, Mr Wheeler, Miss Lane and Mr McAuley)