W/B 03/12/2021 Year 6 Blog and Home Learning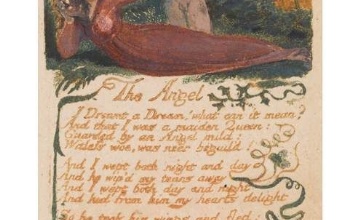 W/E 03/12/2021
Important messages:
As our exit point, the children will take part in a children's first aid training afternoon on 9th December. The cost of this event is £2.50 per child (voluntary contribution). Please check our School App to make a payment – thank you.
In exchange for a food donation, the children will be entered into a raffle to win Bluey or Edwin (our bears from last year). Children can bring in some dried or tinned food.
Home learning: As part of our topic next week we will continue to learn about how to keep our bodies healthy. We will be looking at healthy foods, including superfoods. We would like the children bring in a healthy food that they can share with their class (eg. fruit, vegetables, healthy carbohydrates etc.) Class teachers will also be providing superfoods for the children learn about and try!
Our Year 6 Christmas party will be on Wednesday 15th December in the afternoon. We would like the children to bring in any party clothes that they wish to wear. The children can get changed at lunchtime.
The children will be vising the church in St Laurence on Wednesday 15th Dec at 10am. The children will need to be in their school uniform for this trip.
Maths
This week has been all about area and perimeter. They have learnt the area and perimeter of quadrilaterals and compound rectilinear shapes.
Next week the children will be continuing with measurement by exploring area of triangles and volume of cubes and cuboids.
English
We have continued to use Skellig as our Year 6 text. We have spent the week exploring poetry focusing on William Blake. The children wrote their own poems and then spent time illustrating them and painting with watercolours.
Next week the children will be planning and writing their own narrative, showing three different versions of their predicted ending of the book Skellig.
Afternoon lessons
This week we focused on how to keep our bodies healthy and what a healthy diet and lifestyle is. We focused on how the media often communicates mixed messages when it comes to food and their benefits. The children researched using trusted websites to find the real answers to food myths.
Next week we will be continuing to learn about a healthy lifestyle, trying healthy foods - including super foods. They will then finish this topic by taking part in a children's first aid course with Kent Surf.
Please enter some content for your blog post here.