Weekly News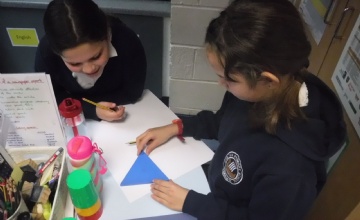 This week, we researched more about our Champion of Courage, Malala Yousafzai, who was shot by the Taliban just because she wanted an education. From this, we discussed what the United Nations are doing to raise awareness of the importance of gender equality and education for all - part of the UN's Global Goals targeted by 2030 - and created our own campaigns in support. We focussed on a range of problems that are barriers to the UN reaching their goals and suggested possible solutions. The children were incredibly enthused by the thought of an actual campaign that we wrote to our local MP, Craig Mackinlay, in hope that he would continue our cause within parliament. In teams, children created a speech that they will address to other classes next week, logos and quotes to highlight their issue and badges to keep their campaign in people's thoughts. Everybody collaborated and supported each other for this important cause and agreed that any money donated should be sent to the Malala Fund.
Friday 1st February is NSPCC Number Day. As part of this celebration, we invite children to dress up for digits! The children can come into school dressed up in something related to maths (this could be as simple as wearing clothes with numbers stuck to it but feel free to be as creative as you want). To raise money for NSPCC, a voluntary donation of £1 would be gratefully appreciated. As well as this, as part of their Love to Learn, we would like children to design and create maths themed cakes that will then go on sale on 1st February. Any cakes that are kindly made please be sent to Miss Lane's class (Team Indigo) on Friday.
The other Love to Learn task this week focusses on our learning involving identifying the properties of 2D shapes. You can choose to do the Mild, Spicy or Hot challenges - or all three!