Weekly News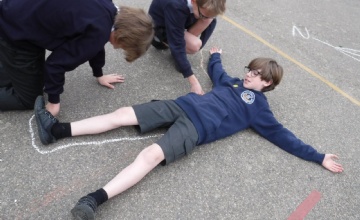 We have had a really enjoyable week of learning this week. In maths, we focussed on geometry and the children loved plotting shapes on co-ordinates. From this, they were able to translate, reflect and rotate a range of 2D shapes; we even went outside and found lines of symmetry around the school!
In English, the children have been reading more of Kensuke's Kingdom. Michael - the main character - has been washed up on an island with a Japanese old man (Kensuke - we predict!). Although this man is showing kindness to Michael (by providing food and bedding), he has forbidden him to light a rescue-call fire and has shouted at the poor boy and demanded that he stays on his side of the island. We have written character descriptions of Kensuke in the style of an author's note and are looking forward to the next part of the story.
For Love to Learn this week, please log on to www.mymaths.co.uk Your homework is based on the learning from this week.