Weekly Blog - Week ending 6.11.20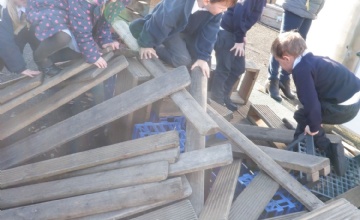 It has been lovely to catch up with you in our Parent Meetings this week.
This week we have been learning how to write our numbers. Please see below the link to the number formation rhymes that we use so that you can support your child at home!
http://www.communication4all.co.uk/Numeracy/Number%20Formation%20Rhyme%20Cards.pdf
We have also learned the sounds
/e/ /l/ /h/ /j/
As well as recapping the sounds previously learned.
We follow the Read Write Inc phonics scheme and this is the order that we learn our sounds in, we had a few questions about it during our parent meetings!
Our topic this term is dinosaurs and we have kicked off our week by learning about different species of dinosaurs and what they eat. We have drawn our own dinosaur pictures which we will paint with water colours, we have built a dinosaur cage and we have labelled a picture of a dinosaur using our initial sounds.