Thursday 23rd April 2020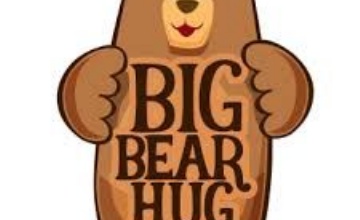 Good morning year 1!
It has been so great speaking with some of you on the phone over the past few days. Don't worry if you were feeling a bit shy, just know we are missing you all very much and hope to see you all again very soon. If your teacher hasn't spoken with you yet, don't panic! We are working our way to you.
Here is today's learning...
English
At 10.30am today on the link below a lovely Read, Write Inc teacher will be adding a video to teach you all the sound ew. There will be two videos called 'Set 3 speed sounds - ew and Set 3 spelling ew'. If you would like to, please watch the video for your phonics session by clicking on the link:
You tube: Read, Write inc phonics video
Please let us know how you are getting on with the videos and if you are finding them helpful.
If the videos do not work for you, the lesson is detailed below:
1. Find the sound ew on your sound card and say it lots of times, make sure you are looking at the sound to ensure you remember what it looks like, also say 'ew – chew the stew.' When you're finished, point to some other sounds too (about 10).
2. Write down the following words for your child to read (new, flew, blew, newt, knew). Watch out for the naughty Viking word (kn sounds like n). Discuss the words new and knew sounding the same but having different meanings- we have talked about homophones before. Give each word an action so they know which word you are referring to. Remember they need to find the special friends, fred talk and then read the word.
3. Now write down some words for your child to read as a recap of previous sounds learnt (plain, drown, rude, cream, float). This time encourage your child to say the sounds in their head and then say the word aloud.
4. Ask your child to show you their alien faces! Write down the words blewp, shewb, dewt, clewf. Ask your child to spot the special friends, Fred talk and then read the word.
5. Now it's time for spellings! One at a time say the following words to your child (new, flew, blew, newt, knew). (Remember the actions for new and knew so your child knows which word to write.) Repeat the word back to each other then ask them to pinch the sounds. When they know how many sounds in the word they can write it down. Help your child to tick or fix (correct) their work.
After your sounds lesson today, spend some time practising handwriting. It is important for children to form their letters correctly, starting and finishing in the right place. Twinkl have some great resources to support you, or email Mrs Walker and she can send you some.
You can now share a book together. Use the link below to find the book 'Stinky plant.' (feel free to select a different book to read if your child wishes to read another).
https://www.oxfordowl.co.uk/api/interactives/26345.html
As a challenge, your child could use the attached plant identification sheet to find as many of the plants as possible whilst out for their daily exercise. Another idea is to make a piece of art using the plants they found (see attached photo- you will need some double sided tape.)
Maths
To warm up our maths brains today lets count up in 2s. Start from 0 and see how far your child can count in 2s.Count in different voices- speedy, slow, deep or squeaky. As a challenge, try counting up in 2s from a different number eg 4 or 12.
Today in maths we will be linking our learning of 2D and 3D shapes. Listen to the 3D shape song again to remind yourselves of the shape names.
Today we will be looking at the 3D shape faces- can we see any 2D shapes? Use the teaching slides to explore the 3D shapes and decide if there are any 2D shape faces then complete the activity sheet.
Topic
Today we will be continuing our learning about Hinduism and their celebrations. Look through the RE slides together. Choose from the attached activities, you may complete more than one if you wish.
Helping at Home!
When your parent is making the dinner, offer to help them out. I always enjoy cooking meals with the family and it is so much more enjoyable to eat when you know you have contributed to making it.
We hope you enjoy your day and enjoy the sunshine!
Mrs Walker, Miss Wright and Miss Cheshire x