Wednesday 6th May 2020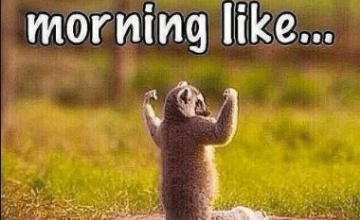 Good morning year 1!
It is Wednesday, we are halfway through the week! It looks like the weather is going to start warming up again, I'm not a fan of this wind
!
Here is today's learning...
English
At 10.30am today on the link below a lovely Read, Write Inc teacher will be adding a video to teach you all the sound aw. There will be two videos called 'Set 3 speed sounds - aw and Set 3 spelling - aw. If you would like to, please watch the video for your phonics session by clicking on the link:
You tube: Read, Write inc phonics video
If the videos do not work for you, the lesson is detailed below:
1. Find the sound aw on your sound card and say it lots of times, make sure you are looking at the sound to ensure you remember what it looks like, also say 'aw – yawn at dawn.' When you're finished, point to some other sounds too (about 10).
2. Write down the following words for your child to read (claw, draw, prawn, straw, crawl). Remember they need to find the special friends, fred talk and then read the word.
3. Now write down some words for your child to read as a recap of previous sounds learnt (Spain, better, float, purse, cave). This time encourage your child to say the sounds in their head and then say the word aloud.
4. Ask your child to show you their alien faces! Write down the words cawb, shawg, lawt, mawk. Ask your child to spot the special friends, Fred talk and then read the word.
5. Now it's time for spellings! One at a time say the following words to your (claw, draw, prawn, straw, crawl). Repeat the word back to each other then ask them to pinch the sounds. When they know how many sounds in the word they can write it down. Help your child to tick or fix (correct) their work.
It is time to share a book together. This book is called 'Everybody Worries.' I have chosen this book as it made me feel better when I was feeling a bit worried myself.
In the book, it talks about ways you can deal with your worries such as drawing them. If there is something on your mind, maybe you could draw a picture of it so it isn't so scary.
Maths
To warm up our maths brains today, ask your parent to call out a number from your hundred square. You have to quickly write it down, making sure you have the digits in the correct order and facing the correct way. See if you can correctly write the numerals, even when your parent calls out numbers which are higher up the hundred square!
Today in maths we will be concentrating on adding money. Go through the teaching slides to model to your child how to add amounts, practise a few times. Then your child will be ready to complete the activity sheet attached.
Topic
Today we are back to our Toymaker topic. We would like you to choose a toy and discuss how it works. Your task will be to write a set of instructions for someone who might not know how your toy works. Attached is an example of a set of instructions you can share with your child and an editable template for your own instructions.
Have fun!
Helping at Home!
Today we would like you to think of someone in your house. Your task is to make them smile. You know them best, so think hard about what would put a smile on their face. For me, it would be to get a big hug (or maybe some cheese!)
SPECIAL SHOUT OUTS
Today we would like to shout out two people! Thom and Emilie- Grace, every day you send us in amazing pictures of your learning. You always look so happy and engaged in what you're doing! Well done- you're doing an amazing job, keep it up!
We hope you enjoy your day!
Mrs Walker, Miss Wright and Miss Cheshire x