Friday 15th May 2020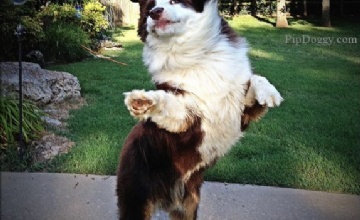 Good morning year 1 and happy Friyay, we are so close to the weekend. We have seen some fantastic home learning this week, well done and keep it up.
Here is today's learning:
English
At 10.30am today on the link below a lovely Read, Write Inc teacher will be adding a video to teach you all the sound oa. There will be two videos called: Set 3 speed sounds oa and Set 3 spelling oa. If you would like to, please watch the video for your phonics session by clicking on the link:
You tube: Read, Write inc phonics video
If the videos do not work for you then the lesson is detailed below:
1. Find the sound 'oa' on your sound card and say it lots of times, make sure you are looking at the sound to ensure you remember what it looks like, also say 'oa- goat in a boat.' When you're finished, point to some other sounds too (about 10).
2. Write down the following words for your child to read (boat, float, coat, toast, road). Remember they need to find the special friends, Fred talk (say the sounds) and then read the word.
3. Now write down some words for your child to read as a recap of previous sounds learnt (yawn, inspire, chew, snail, play). This time encourage your child to say the sounds in their head and then say the word aloud.
4. Ask your child to show you their alien faces! Write down the words poad, floab, choag, poat. Ask your child to spot the special friends, Fred talk and then read the word.
5. Now it's time for spellings! One at a time say the following words to your read (boat, float, coat, toast, road). Repeat the word back to each other then ask them to pinch the sounds. When they know how many sounds in the word they can write it down. Help your child to tick or fix (correct) their work.
Today's book is from a long line of books I loved to read when I was your age. I think you might be able to relate to today's character…
https://www.oxfordowl.co.uk/api/interactives/30463.html
Talk to your adult about the story and link to your own experiences.

Poems
Mr McAuley and Martyn Harvey have had such fun making these videos for you, but it's not quite over! We have a fantastic video today with yet another brilliant poem from Martyn Harvey along with another captivating illustration. But this is not the end! Your final video will be on Monday morning next week with yet more poems, illustrations and some laughs along the way. Enjoy today's poem, but you will have to wait until Monday and our final video in the series for full details of the competition. Before you go... I want you to go back through the videos from this week and 'like' your 2 favourite so far. Enjoy today's poem!
Maths
To warm up our maths brains today, pick a number from your hundred square and tell your adult everything you know about it. For example, if I chose 16, I could tell you that it is even, it is in the 2 x table, it has one ten and 6 ones, it has 2 digits, it is one less than 17 and one more than 15.
Well done for your fantastic maths this week. Today we will be following on our learning of fact families and we will be looking at 'inverse'. Use the teaching slides to learn about inverse, then complete the activity attached.
Topic
Today we will continue our learning about materials. As a reminder of the different materials we may have in our homes, play this quick game of sorting out the recycling.
https://www.twinkl.co.uk/go/resource/tg-ga-59-twinkl-green-week-junk-jumble-recycling-game
Attached is an activity sheet with 3 different tasks involving grouping different objects based on the materials they are made from. Your child may wish to complete them all or they may wish to choose an activity.
Helping at home
Now that you have learnt about different materials, you could help your parents over the weekend with the recycling.
We hope you have a fantastic day of home learning and enjoy some much earned rest at the weekend.
Take care,
Mrs Walker, Mrs Cheshire and Miss Wright x