Monday 18th May 2020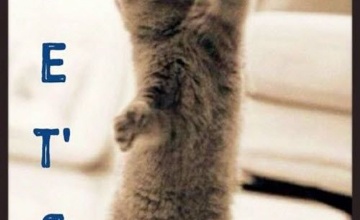 Good morning Year 1! We hope you had a lovely weekend. This is your last week of home learning before the half term break. This week looks a scorcher. Let's keep our motivation high and do our best with our work and then go and enjoy the beautiful sunshine!
English
At 10.30am today on the link below a lovely Read, Write Inc teacher will be adding a video to teach you all the sound ew. There will be two videos called: Set 3 speed sounds ew and Set 3 spelling ew. If you would like to, please watch the video for your phonics session by clicking on the link:
You tube: Read, Write inc phonics video
If the videos do not work for you then the lesson is detailed below:
1. Find the sound 'ew' on your sound card and say it lots of times, make sure you are looking at the sound to ensure you remember what it looks like, also say 'ew - chew the stew.' When you're finished, point to some other sounds too (about 10).
2. Write down the following words for your child to read (chew, stew, brew, new, dew). Remember they need to find the special friends, Fred talk (say the sounds) and then read the word.
3. Now write down some words for your child to read as a recap of previous sounds learnt (fire, brute, green, grow, brown). This time encourage your child to say the sounds in their head and then say the word aloud.
4. Ask your child to show you their alien faces! Write down the words slew, flewp, drewf, frewd. Ask your child to spot the special friends, Fred talk and then read the word.
5. Now it's time for spellings! One at a time say the following words to your read (chew, stew, brew, new, dew). Repeat the word back to each other then ask them to pinch the sounds. When they know how many sounds in the word they can write it down. Help your child to tick or fix (correct) their work.
For todays book we will be reading 'Everyone got wet'. I have chosen this book because this weekend we attempted to replace our water butt in our garden and we all got very, very wet doing it! I hope you enjoy the story.
Writing competition
The finale of our lock down writing competition and we have a treat for you today! Today's poem is called the 'Spider' and Martyn will explore his inspiration for the poem, the poem and of course, some illustration work.
Martyn's poems have really inspired me to get into those darker places, observe the fauna which are hiding there, going about their daily business, and write about them. I really hope that it has inspired you to to the same! Enjoy...
Mr McAuley and Martyn Harvey have really enjoyed making these videos for the writing competition, we really hope that you have enjoyed watching them. In this final video, Martyn and I are announcing the competition and what we are looking for in a winning poem. Remember, "a master has failed more times than an amateur has tried", so get exploring, write some poetry, do some drawings and then maybe find another creature and go through the same process again. We would love for you to enjoy this writing and illustrating process because we think that will shine through in your poems.
A poster will appear on your blogs to confirm the writing competition and where to send your entries.
Finally, remember to go back and 'like' your favorite two videos, you can even leave a positive message under the it along with your name so we know who has enjoyed that video and why.
Good luck, I can't wait to start reading your entries.
Mr McAuley
Maths
This week in maths we will be finding missing numbers in calculations and solving addition and subtraction word problems. Let's warm our brains and bodies up. You are going to play counting tennis with an adult in your house. Together decide if you are going to count in 2s, 5s or 10s; decide if you will count forwards or backwards and what your starting number is. You say the first number, then your adult says the next. Keep going as long as you can. For example, I am playing the game with my friend. We decide to count back from 50 in 5s. I say 50; my friend says 45; I say 40; my friend says 35 ... and so on.
Today, you will need your number line and 100 square to find the answers to the missing number problems attached below. If you are solving a missing number in an addition calculation you will need to circle the smallest number and circle the biggest number. Count the number of jumps you have to take from the smallest to the biggest number and this will give you the missing number in your calculation. For example if the question was:
14 + ? = 20
I would circle 14 and circle 20. I could then count on from 14 to 20 in order to find how many I need to add to 14 to make 20.
If it is a subtraction calculation I would circle the two numbers in the calculation. This time I would start with the largest number and count how many jumps backwards I need to take in order to find the answer. For example if the question was:
14 - ? = 5
I would circle 14 and 5. I would count the number of backwards jumps I need to take to get from 14 to 5 to find out how many I take from 15 to leave 5.
Complete the sheets attached.
Topic
Today we would be having P.E. If you take a look on the Chilton Facebook page, Mr Lowther has set this week's P.E challenge, with a focus on throwing and catching. Watch the video and try the activities!
We hope you have enjoyed today's learning! Have a wonderful Monday and enjoy that sunshine!!!
Mrs Cheshire, Miss Wright and Mrs Walker.