Thursday 11th June
Good morning Team Teal and Team Periwinkle. Thursday already! This week is flying by again.
Once again, thanks to the children who have been sending in pictures and videos of what they have been doing at home (home learning and other activities). It really is a pleasure to open up our emails and see what you have been up to! Please do continue to send them in.
SHOUTOUT
Today's shoutout is for Thomas and Owen. They really enjoyed the 'Jam Jar' music lesson and had lots of fun!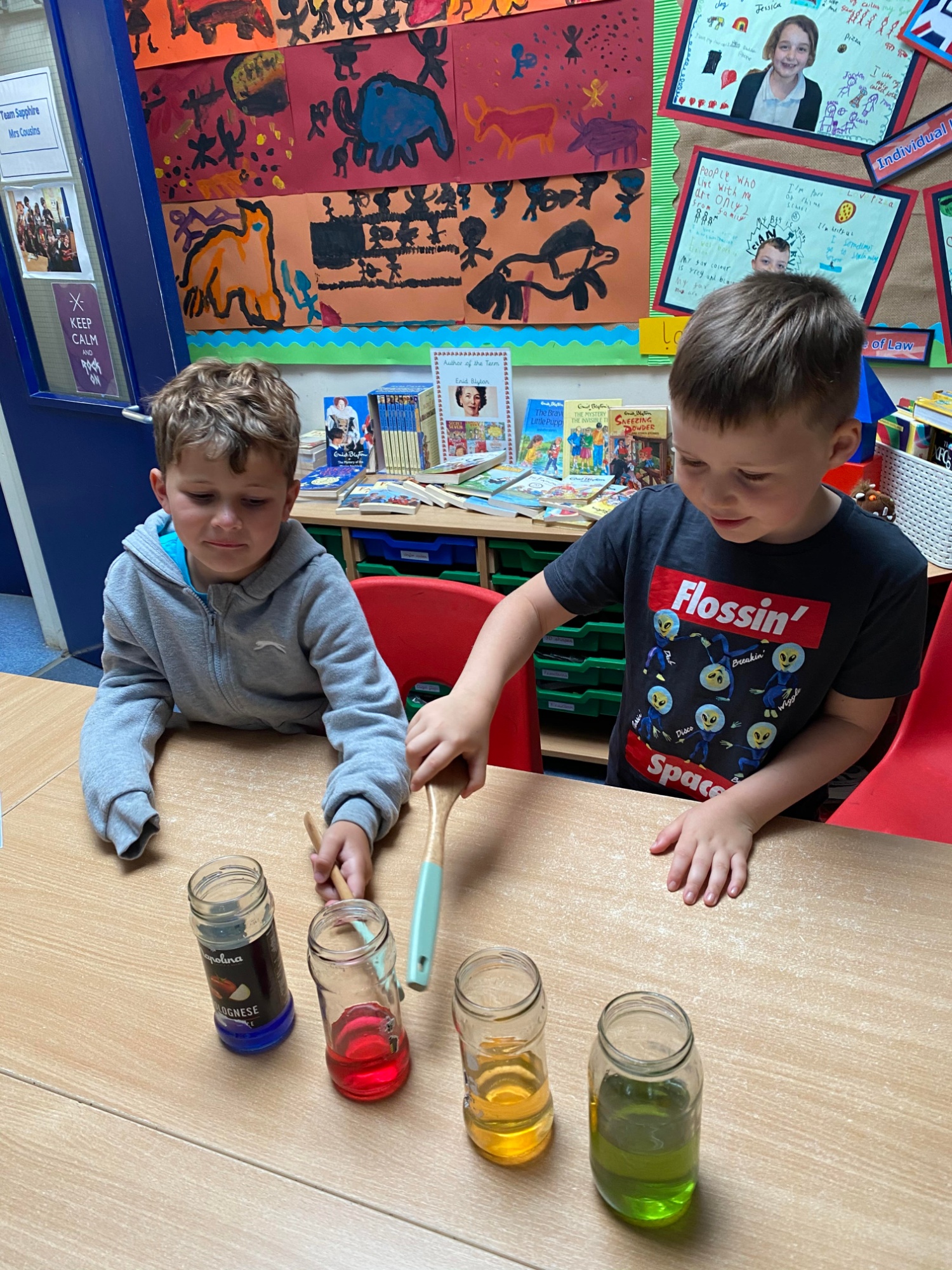 Here's today's learning:
RWI
The RWI videos will be available, but will take a slightly different form. All videos will be available from 9:30 am so you can choose from set 2 or set 3, whichever you feel your child needs to focus on. There will be reading opportunities for longer words and red words included in each session. Use the link below to find the lessons you need under the different categories.
You tube: Read, Write inc phonics video
If you would rather not use the videos, teach the lesson as follows:
1. Find the sound 'ur' on your sound card and say it lots of times, make sure you are looking at the sound to ensure you remember what it looks like, also say 'ur, nurse with a purse.' Explain that these are special friends (two letters that make one sound). When you're finished, point to some other sounds (about 10).
2. Write down the following words for your child to read (burst, burn, turn, churn, purse). Remember they need to find the special/chatty friends, Fred talk (say the sounds) and then read the word.
3. Now write down some words for your child to read as a recap of previous sounds learnt (clean, snow, cheat, boil, cake). This time encourage your child to say the sounds in their head and then say the word aloud.
4. Ask your child to show you their alien faces! Write down the words: furj, plurf, shurp. Ask your child to spot the special/chatty friends, Fred talk and then read the word.
5. Now it's time for spellings! One at a time say the following words to your read (burst, burn, turn, churn, purse). Repeat the word back to each other then ask them to pinch the sounds. When they know how many sounds in the word they can write it down. Help your child to tick or fix (correct) their work.
English
Click on the link below and watch video clip number 1. https://www.bbc.co.uk/bitesize/articles/zknnf4j
Think about the following:
What do we learn about about Mr Gum?
How can the carpet be 'the colour of unhappiness'?
Can you believe that the bed has never been made?
Are you surprised that Mr Gum has a pretty garden?
Draw a picture of Mr Gum's house. What would you include in the picture? Now write a sentence (or more if you can) to describe the house. Remember to use your full stops and capital letters.
Maths
Let's warm up our maths brains…I am going to give you some clues and you need to see if you can work out what number I am thinking of.
My number is bigger than 20
My number is smaller than 30
My number is an odd number
My number is a multiple of 5
What is my number?
You could try giving clues about a number you choose.
This week in maths we have been learning about measurement (length, mass and capacity). Today we will solve some addition word problems all about measurement. Remember to read the word problem carefully, write the calculation and then use your adding skills to write the answer.
See the attached sheet. Feel free to make the numbers smaller or bigger if needed for your child.
Topic
Today we would like you to get out in the garden and do some planting (if possible). If you have any seeds at home, you could plant these with your adult's help. You could take photos to show your plant growing or keep a diary (or just enjoy watching it grow!) Think about what your plant/flower will need in order to grow.
Viking Games Week 2 - A message from Miss Knight
#ChiltonHeroes,
Thank you so much for all of the pictures and videos that you have sent to me this week. It has definitely been great to see all of your attempts at the challenges.
This week, can you challenge an adult to beat your score!?
The Challenges are:
KS1
Can you complete 30 star jumps in 1 minute?
Run 1K
Good luck and I look forward to seeing more pictures and videos!
Miss Knight
That is it for today. We hope you have enjoyed your learning! Have a lovely day.
Mrs Cheshire, Miss Wright and Mrs Walker xx
Please enter some content for your blog post here.