Thursday 9th July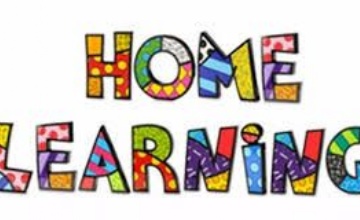 It's nearly the end of another fantastic week. We are so proud of all the children in school and all the children at home completing their learning. Keep up the great work.
RWI
The RWI videos will be available, but will take a slightly different form. All videos will be available from 9:30 am so you can choose from set 2 or set 3, whichever you feel your child needs to focus on. There will be reading opportunities for longer words and red words included in each session. Use the link below to find the lessons you need under the different categories. On the channel from Monday you will also find a Hold a Sentence video to watch to help your child get used to remembering sentences which they wish to write down. Just scroll down as you would when selecting your sounds video and it is after the red words videos.
You tube: Read, Write inc phonics video
If you would rather not use the videos, teach the lesson as follows:
1. Find the sound 'oa' on your sound card and say it lots of times, make sure you are looking at the sound to ensure you remember what it looks like. When you're finished, point to some other sounds too (about 10).
2. Write down the following words for your child to read (boat, goat, float, soap). Remember they need to find the special friends, fred talk (say the sounds) and then read the word.
3. Now write down some words for your child to read as a recap of previous sounds learnt (flame, beech, enjoy, play). This time encourage your child to say the sounds in their head and then say the word aloud.
4. Ask your child to show you their alien faces! Write down the words floap, ploag, floav, choam. Ask your child to spot the special friends, Fred talk and then read the word.
5. Now it's time for spellings! One at a time say the following words to your child (boat, goat, float, soap). Repeat the word back to each other then ask them to pinch the sounds. When they know how many sounds in the word they can write it down. Help your child to tick or fix (correct) their work.
English
Today, we will be writing description sentences. Click on the link below and complete activity 3.
Maths
Today in Maths we will be continuing our work on grouping. Talk though the teaching slides below. Complete the calculations below. Today we would like you to do this using jottings. In order to do this you will need to ....
1) Read the calculation
2) Draw the total number of dots
3) Look at how many dots need to be in a group
4) Circle the groups of dots
5) Count how many groups you have
Today's calculations are:
6 divided by 2 equals 8 divided by 2 equals 9 divided by 3 equals 12 divided by 4 equals
15 divided by 3 equals 20 divided by 4 equals 15 divided by 5 equals 20 divided by 5 equals
Topic
Today, we are continuing our work on internet safety.
Watch : https://www.youtube.com/watch?v=aMSHtE42mmI
Discuss the rules which were shared on the video (they hopefully will remember these from online safety week a few months back).
ACTIVITY: children to start to create a news report about staying safe online.