The focus value this term is kindness!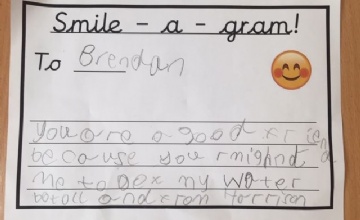 This week we have been looking at how to be kind and how to spread kindness! The wonderful Mrs Gale introduced the new display board 'Random Acts of Kindness' where children can select a kindness mission for them to do this could be helping someone with their learning, helping a teacher with something, picking up litter.. anything! We thought we would start in the classroom and send a smile-a-gram to our learning partner :)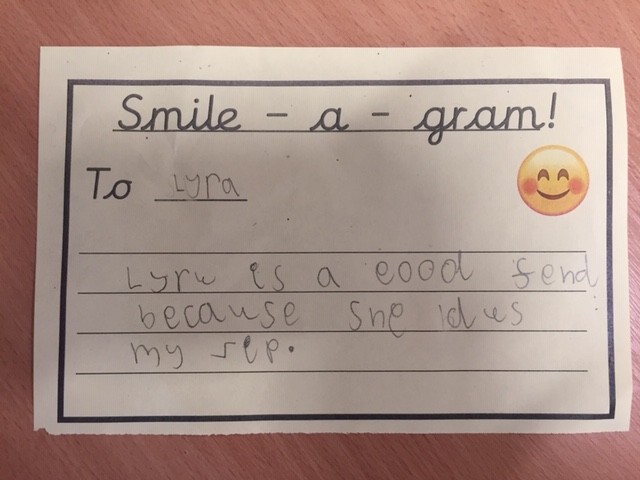 Please enter some content for your blog post here.