Welcome to Year 1!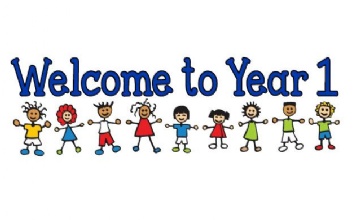 Welcome to Year 1!
We hope you all had a fabulous summer break! It has been lovely to welcome the children back to school and we are extremely proud of how quickly they have all settled in. We can't wait to get stuck into this year and have lots of fun!
Each week on a Friday we will update the blog and let you know what we have been getting up to during the week.
We will also keep reminders on here with dates and important information.
Please, as always, if you have any questions, worries or concerns please come and see us or email us on;
By the end of next week all children will have a reading book to take home. We encourage as much reading at home as possible. Children will be taught to change their own books daily or when they need to. This does take some time and lots of practise!
On Wednesday the 15th September we are inviting all Year 1 children to dress up as something they would like to be when they are older. This is to kick off our new topic "When I grow up…"
Children spend lots of time dreaming and role-playing at the jobs they want to do when they grow up. Throughout this topic the children will explore the wide variety of jobs that are out there, with the aim of broadening their horizons and raising their aspirations.
They will start by looking close to home. Looking at the job roles within school and families. We will have visits from people sharing their jobs roles and experience as well as videos sent in from people within our local community. The children will learn about a variety of Musicians and Artists and will also explore jobs from the past and how they have evolved or that no longer exist.
We hope all children can join in with the fun on this day, please let us know if you need any help with costumes.
Reminders…
PE is on Monday – Please remember kit.

Please remember to tie hair back.

The ''Sports Project' is continuing – This takes place on Tuesdays for Year 1. Children do not need to wear PE kit, but they will need to wear trainers on this day.
Have a great weekend and we look forward to seeing you all on Monday.
Mrs Winchcombe, Miss Dudley-Smith and Mr Allen