Home Learning for Thursday 7th May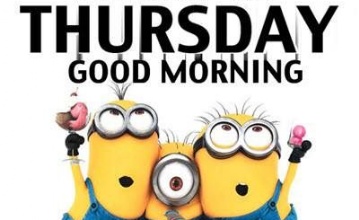 Thursday 7th May:    
Good morning Team Sky and Team Ocean! Missing you lots today!
Here is a little message from Adam!
Playlist: Bob Marley https://youtu.be/nB_42wl2NV0 
Fact of the day: If you could fly a plane to Pluto, the trip would take more than 800 years!
 Morning Journal:  Can you describe what you can see out of your bedroom window? Outside of mine are some beautiful trees, a quaint, old church and a selection of coloured cars.
Feelings: What colour are you on this morning?  I am feeling on yellow today, because I am very excited for the bank holiday tomorrow. I can't wait to bake some cakes and (Fingers crossed) have a BBQ.
Guided Reading:  https://youtu.be/DSac6JwiXt0
Can you answer these questions based on the book 'Stubby'
Why did Stubby make a good guard dog?
How do you think Stubby felt sleeping in a trench, wrapped in a blanket? Why do you think he felt that way?
What was on Stubby's army jacket?
What time and date was peace declared and the war was officially over?
Where do you think the two friends are at the end of the story?
English:  
We would like you today to write a newspaper report about Stubby and how he helped the war effort. I have attached a newspaper report template (If you want to use it)
Remember to use a catchy heading like, 'An unlikely hero!'
Explain what happened with Stubby in the war, how did he help the soldiers?
What did the other soldiers think of him?
Have fun!
Maths:
MOS: TTRS
Task: This week you have been looking at 2D and 3D shapes. Take a look at the sheet attached, you do not have to write down an answer, you can use these as a conversation starter.
Topic:
We would like you to know more about VE day as the celebrations begin tomorrow!
We have attached a VE day PowerPoint that we would love for you to read through.
After reading the PowerPoint, we want you to design your own VE day medal.
We have also attached some extra activities, if you wanted to do more!
There is a crossword, Spitfire Glider craft and comprehension.
Helping at home challenge:
Today we would like you to help make the dinner! Remember listen to your grown-ups because things can get very hot.
Enjoy and make it tasty.
Here is a video of Sophie's home workout! Follow the link and give it a go!
https://www.dropbox.com/s/lsuk187ffobb8t6/20200505_153639.mp4?dl=0
We hope you have a lovely day! 
Sending lots of love and we will be back on Monday.
Enjoy the bank holiday!
Miss Davey and Miss Keam    
#Chiltonhomelearning