Home learning for Thursday 14th May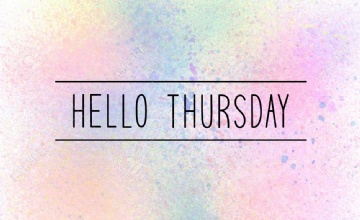 Thursday 14th May:    
Morning Team Sky and Team Ocean!  Have you had a go at Mr Lowther's throwing and catching challenge yet? I didn't have a ball so I had a go with some socks - it's actually quite hard!
The padlet is still there for you to use, you may just have to go onto the second page of posts to find it :) Just look for the tropical scene of the blue sky and turquoise ocean! Can you spot what we did there?!
Playlist: We hope you are enjoying The Beatles! Do you have a favourite song?  https://www.youtube.com/watch?v=NCtzkaL2t_Y&list=RDEMDwfWqCd9jXCuVO7pjkJHTw&start_radio=1 The Beatles were an English rock band formed in Liverpool in 1960. With a line-up comprising John Lennon, Paul McCartney, George Harrison and Ringo Starr, they are regarded as the most influential band of all time.
Fact of the day: A tiger's roar can be heard up to 2 miles away!  2 miles is about a 40 minute walk!
Morning Journal:   If you could choose a new name, what would you pick? Why?
 Feelings:  What colour are you on this morning? I am feeling on green today, I am feeling ready to start my day with a focussed mind.
 Guided Reading and English:
It is so lovely to hear you are enjoying the poetry this week. Take a look at Harrison and Max's illustrations they created for the poem 'The Millipede' and Adam's wordle that he created when organising the verbs and adjectives on yesterdays poem. If you click on the link (Hopefully it works!) you can even see Theo's fantastic performance of 'The Millipede' https://share.icloud.com/photos/0ZLDKLpvEfjrTmHL3hTndTgew#Minster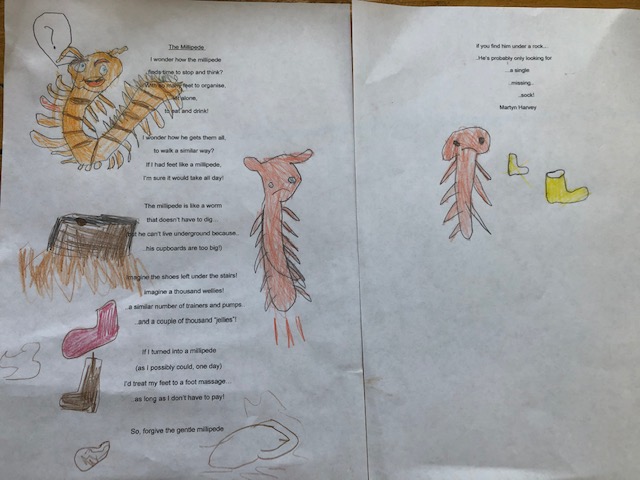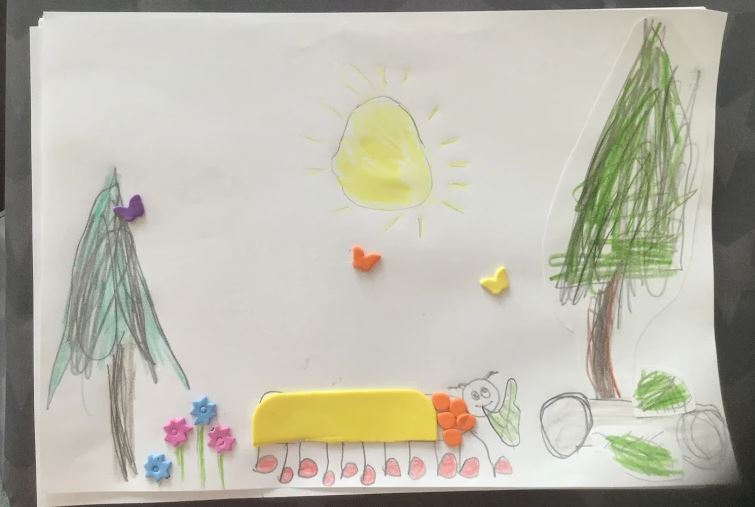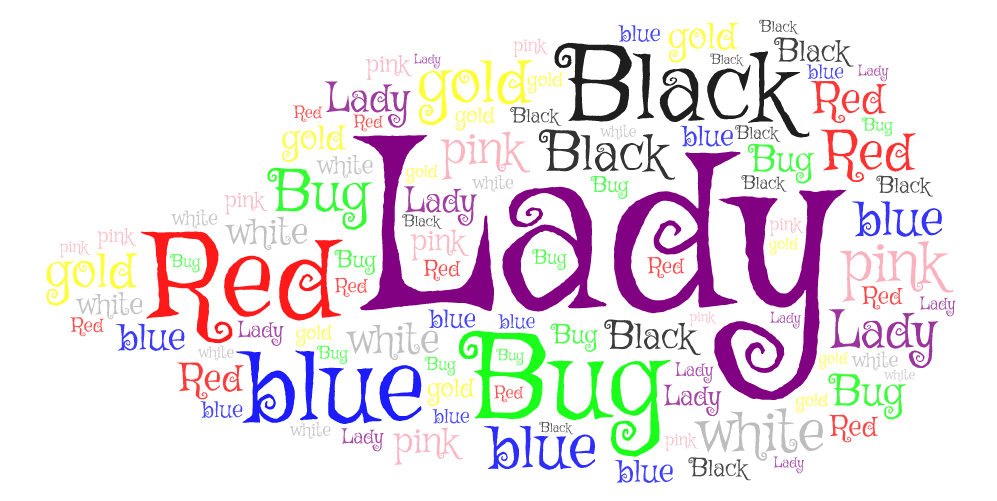 Day three of the writing challenge and we have a video bonanza for you today! Not one, but TWO videos! And starring the famous Mr McAuley himself! However, these are not for the faint-hearted. Mr McAuley has to delve into one of his phobias and defend his property from attack!
I hope you enjoy the videos along with the poems and as ever, I hope that Mertyn Harvey's poems inspire you to search for living things around you and consider what their lives could possible be like.
The writing competition will be released tomorrow along with more fantastic poems from Martyn Harvey, so put you creative hats on, explore what lives around you and enjoy the videos!
Here are the links:
Todays poem is called... Slug – The Gardener's Prayer. 
(for "Birds, Beasts & Biscuits")
"A Gardener's Prayer"
(for Peter Manning)
Of all Thy creatures, great and small,
- the bird, the beast, the bug…
- the only one I truly hate?
- Thy slippery little slug!
His greedy underbelly and his
slimy leather back…
- He seems to turn up everywhere
- in every bleedin' crack!
The wurm improves the soil (they say)
- his lowly place, he earns…
but Slug? He eateth all and giveth
nothing in return!
He waiteth 'til I go to bed
and turneth off my light…
- then rummages round my greenhouse, Lord…
Every Bloomin' Night!
And when I wake, refreshed, and calm
- the long night's demons beaten…
What anger riseth in my soul,
- to find my seedlings - EATEN!
He eateth ev'ry luscious leaf…
- Thy turnip and tomato…
- Thy carrot and Thy cabbage and
Thy parsnip and potato!
Oh Lord, Ye give my garden blooms
and shrubs - both great and small…
and then you go and give us, too
Thy Slug - to eat them all!
And Tho' I'm sure this beast is part
of Thy Great Eco-System…
- I've never met a Gard'ner, Lord,
- who'd ever bloomin' miss 'em!
Dear Lord, I pray, to wake one day
(I hope it's not too long…)
and find, to my eternal joy
… that all Thy Slugs…
…have gone!
Todays task: Pick out your favourite words or sentences to create your very own poem. You could make it into artwork, or write it down. Take a look at some examples
Maths:
Take a look at Matthew's amazing work on Pictograms!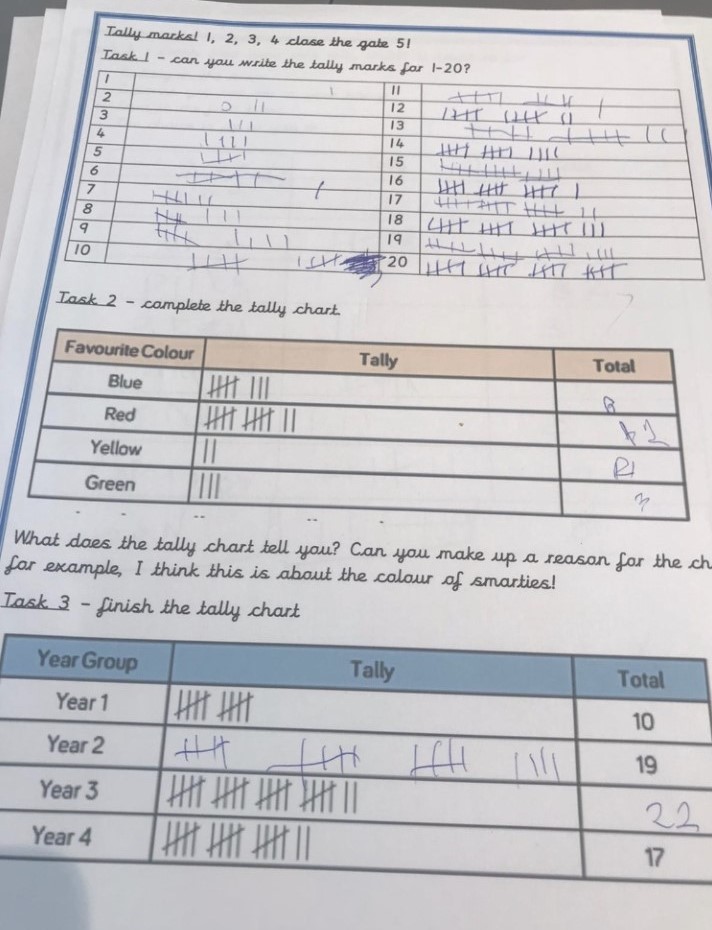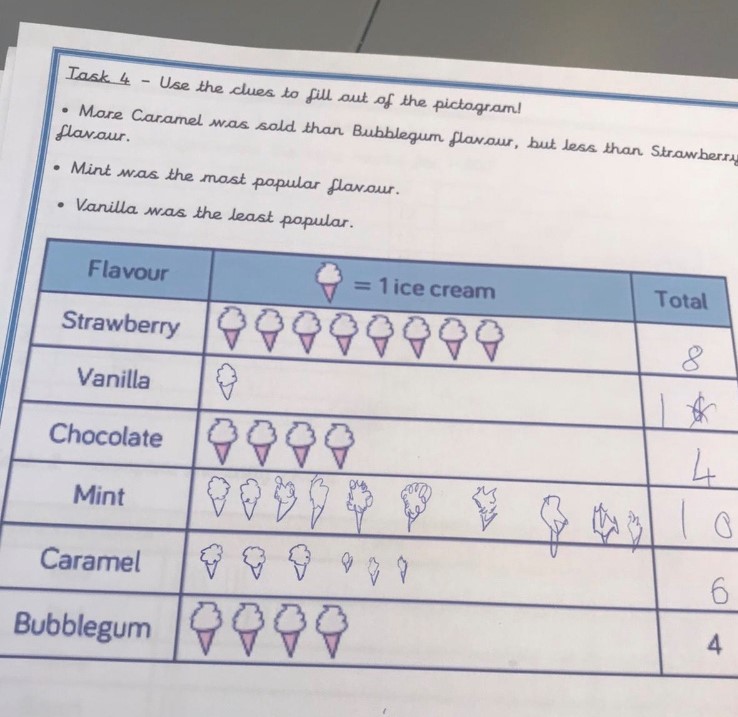 We will continue with pictograms today but make it a little more challenging!
MOS Estimate where the arrow is. Remember to look at the number at the end so you know your range!
Task Today we will be improving our fluency skills with pictograms! Take a look at the sheet attached.
Use the tally chart to complete the pictogram.
Complete the pictogram using the key
Create your own pictogram from the information
Topic: Introduction to Africa – Nigeria. BBC Bitesize lesson: https://www.bbc.co.uk/bitesize/articles/zk9tpg8
Freya's Uncle Bob has travelled to Nigeria in Africa. Watch along with the first animation to find out what he saw.
Nigeria is a country in Africa.
Nigeria is four times the size of the UK and lots of young people and children live there.
Nigeria has some amazing places. There are busy cities , tropical rainforests , and river deltas full of crabs, fish, hippos and butterflies.
Africa is the second biggest continent in the world.
If you look closely at a map of Africa you will count over 40 countries!
Watch the Go Jetters Funky Facts animation (On the link) to find out more about Africa.
Table Mountain in South Africa has a flat top like a table!
Watch the next Go Jetters Funky Facts animation to find out more.
The Maasai Mara national reserve is a giant piece of land in a country called Kenya in the continent of Africa. Watch the last Go Jetters Funky Facts animation to find out more.
World words
Factory - a building where goods are made or put together.

Forest - a large area of land where lots of trees grow.

Port - a place on the land close to water where boats or ships can come to load or unload goods or people.

Street - a road in a town or a city with buildings down one or both sides.
Vegetation - the different types of plants that grow in a certain area.

There are lots of fun things to do to help you remember what you've learnt about Nigeria and Africa.
Here are a few you could try.
Activity 1
Do you remember what we saw in Nigeria? The first activity on the link you can drag the things that Freya and Rodge saw in Nigeria onto the picture.
Activity 2
Play Pirate Bunnies: World Adventures. Are you ready for an adventure? Hop on Captain Carrot's ship and explore the UK and the rest of the world with the Pirate Bunnies! You can earn treasure by completing quests. (On the link above)
Activity 3
Go Jetters Africa reading activity (Worksheet attached) Read all about Africa's landmarks and animals. Have a go at answering the questions and see how much you have learnt.
Helping at home challenge:
Look how helpful Jessica is being making her breakfast!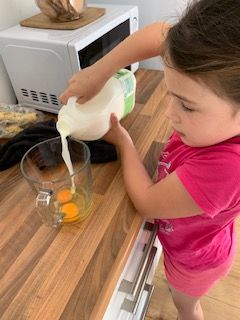 Today we would like you to help put away the plates and cutlery after a meal.     
 We hope you have a lovely day! 
Lots of love    
 Miss Davey and Miss Keam    
 #Chiltonhomelearning 
Please enter some content for your blog post here.