Home Learning for Friday 15th May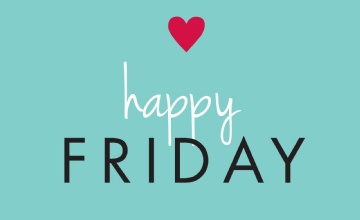 Friday 15th May:    
Happy Friday Team Sky and Team Ocean!  We hope you are all well and keeping busy!
Thank you to some of the children in Team Sky that sent me a lovely video! It was so nice to see your faces!
Playlist: https://www.youtube.com/watch?v=NCtzkaL2t_Y&list=RDEMDwfWqCd9jXCuVO7pjkJHTw&start_radio=1
The Beatles were an English rock band formed in Liverpool in 1960. With a line-up comprising John Lennon, Paul McCartney, George Harrison and Ringo Starr, they are regarded as the most influential band of all time.
Fact of the day: The first song ever played in space on proper musical instruments was Jingle Bells, performed on a harmonica and sleigh bells by the crew of the Gemini 6A on December 15, 1965
 Morning Journal:   What is the best thing that has ever happened to you?
 Feelings:  What colour are you on this morning? I am feeling on blue today, I feel a little tired!  
Guided Reading and English: Take a look at Freddie's illustration for the snail poem! He looks like such a happy, upbeat snail! I can imagine him humming along whilst he glides to his next destination!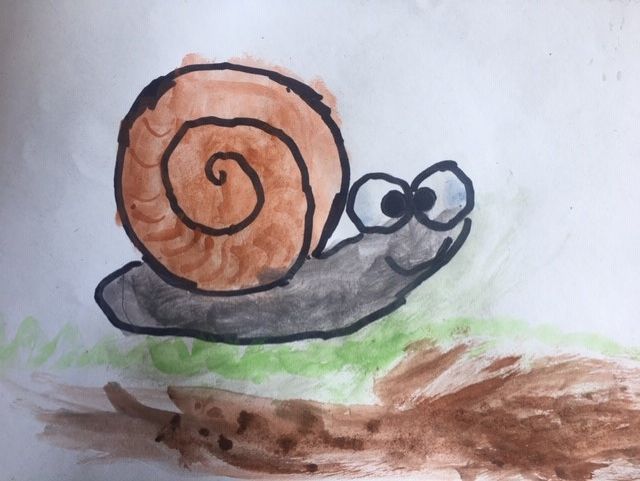 Mr McAuley and Martyn Harvey have had such fun making these videos for you, its not quite over! We have a fantastic video today with yet another brilliant poem from Martyn Harvey along with another captivating illustration. But this is not the end! Your final video will be on Monday morning next week with yet more poems, illustrations and some laughs along the way. Enjoy today's poem, but you will have to wait until Monday and our final video in the series for full details of the competition. Before you go... I want you to go back through the videos from this week and 'like' your 2 favorite so far. Enjoy today's poem!
Here's the link to the 'weevil'.
The Weevil
Of all the little bugs and beasts,
the good, the bad, the evil,
my undeniable favourite is…
..the timber-boring weevil!
The weevil is a curious beast -
he's brown - and very small:
He lives inside the cracks between
the floorboards in the hall.
He loves to eat - engorge himself -
and the reason that's not good
is my little friend, the weevil, wants
to eat no-thing but wood!
And - wood is what your house is made of!
..Mainly that.. and bricks!
..and weevils eat your floorboards up!
(amongst their many tricks)..
A single weevil, in one day
can eat a ceiling joist!
he loves the taste of rotting pine,
…so succulent, and moist..
..and - weevils lay their weevil eggs
within the troughs they've dug…
..and eggs turn into larvae, which
turn into weevil bugs!
Now. You and I know good from bad
(as anybody should)..
and you and I would never think
of eating rotten wood…
But, if you were a weevil and you
lived on weevil food,
to leave a pile of joists untouched
would be extremely rude!
You'd have to get your weevil mates
to kindly help you out,
and "dig in" to the luscious wood
with timber-boring snouts.
Task:
Can you find a bug in your back garden or even house! We would love for you to describe it and draw it.
We would like you to either:
Write an information leaflet about the bug
Or, write a diary entry of the day in the life of that bug!
Have fun. 
Maths:   Check out Amy's Pictogram!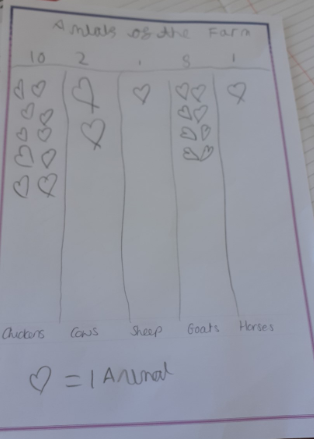 MOS: Coconut odd and even game https://www.topmarks.co.uk/learning-to-count/coconut-odd-or-even
Task:   Today we will be improving our fluency skills with pictograms! Take a look at the sheet attached.
Topic: 
Basic parts of a plant – BBC Bitesize lesson
https://www.bbc.co.uk/bitesize/articles/zrh8wty
Plants are everywhere, you can find them in some homes, in parks, in gardens and in the countryside.
In the first short animation learn about the parts of a plant.
Plants have three important parts.
The roots, the stem and the leaves:
the roots keep the plant in the ground and hold it up

the stem holds up the plant
the leaves take in the sunshine
Plants start out as seeds. The seeds come from the flower part of a plant.
Some seeds glide, float or spin far through the air, some burst open and fling the seeds far away.
Some seeds have little hooks that allow them to get stuck onto animals, move for miles and drop off.
Some plants produce tasty fruit that an animal will eat and transport somewhere else.
Watch the short film (On the link) to find out more about the structure of a plant and why different parts of it are important.
There are lots of fun ways to try out your science skills:
Activity 1
Quiz - Have a go at the quick quiz on the link about plants.
Activity 2
Try putting your own flower together in the activity attached.
If you don't have a printer you can draw your own flower on a blank piece of paper and label each part.
Helping at home challenge: Make someone's day by doing a kind deed!
 We hope you have a lovely day and a wonderful weekend!
Lots of love    
Miss Davey and Miss Keam    
#Chiltonhomelearning