Home Learning for Wednesday 20th May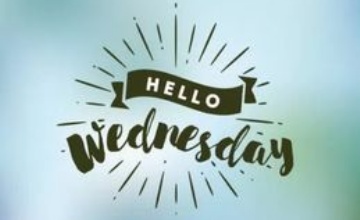 Wednesday 20th May:    
Morning Team Sky and Team Ocean!  We hope you are all well and we are missing you lots! Thank you for all of your videos of you taking on your own obstacle courses - I couldn't believe how creative some of you got!
Playlist: The Beach Boys!
https://www.youtube.com/watch?v=nZBKFoeDKJo&list=RDEMVXMSc_SchF9b6wycKvC3ew&start_radio=1
The Beach Boys are an American rock band formed in Hawthorne, California in 1961. The group's original lineup consisted of brothers Brian, Dennis, and Carl Wilson, their cousin Mike Love, and their friend Al Jardine.  
Fact of the day: A cat has 32 muscles in each ear.
Morning Journal: If you had to pick only one – would you want to be a great singer or a great dancer?    
Feelings: What colour would you say you are on at the moment? Do you notice that your emotions change throughout the day? I made some biscuits yesterday but I unfortunately burnt them. I went from green to red to blue in very short period of time!
Handwriting:
Before our English lesson today we would like you to practise your cursive handwriting. There is a handwriting sheet attached.  
English
Take a look at Molly's super poem. We are so pleased you enjoyed taking on this challenge :)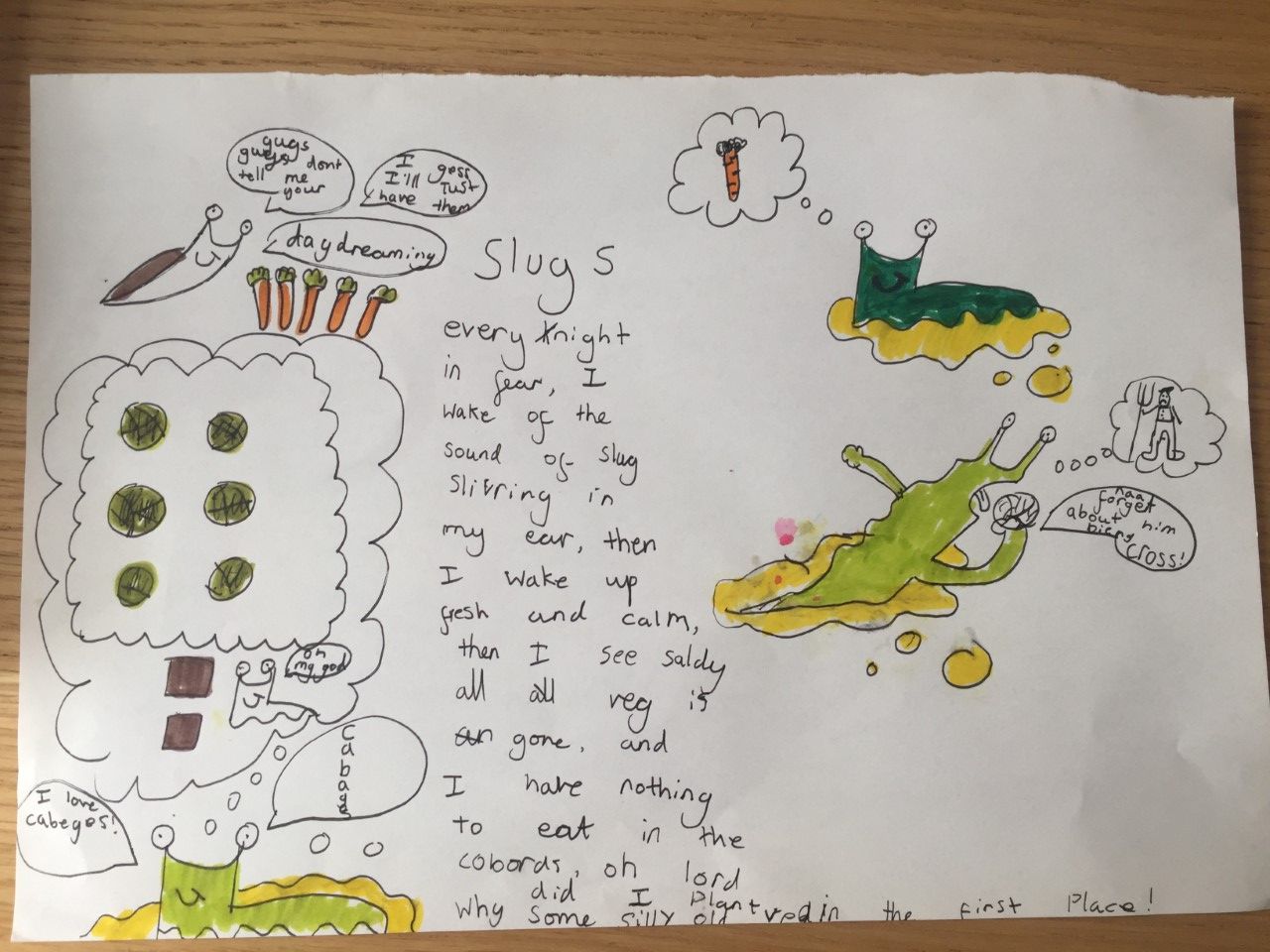 We are so pleased so many of you loved writing a postcard yesterday. Take a look at Freddie's postcard to his fellow Team Oceaner!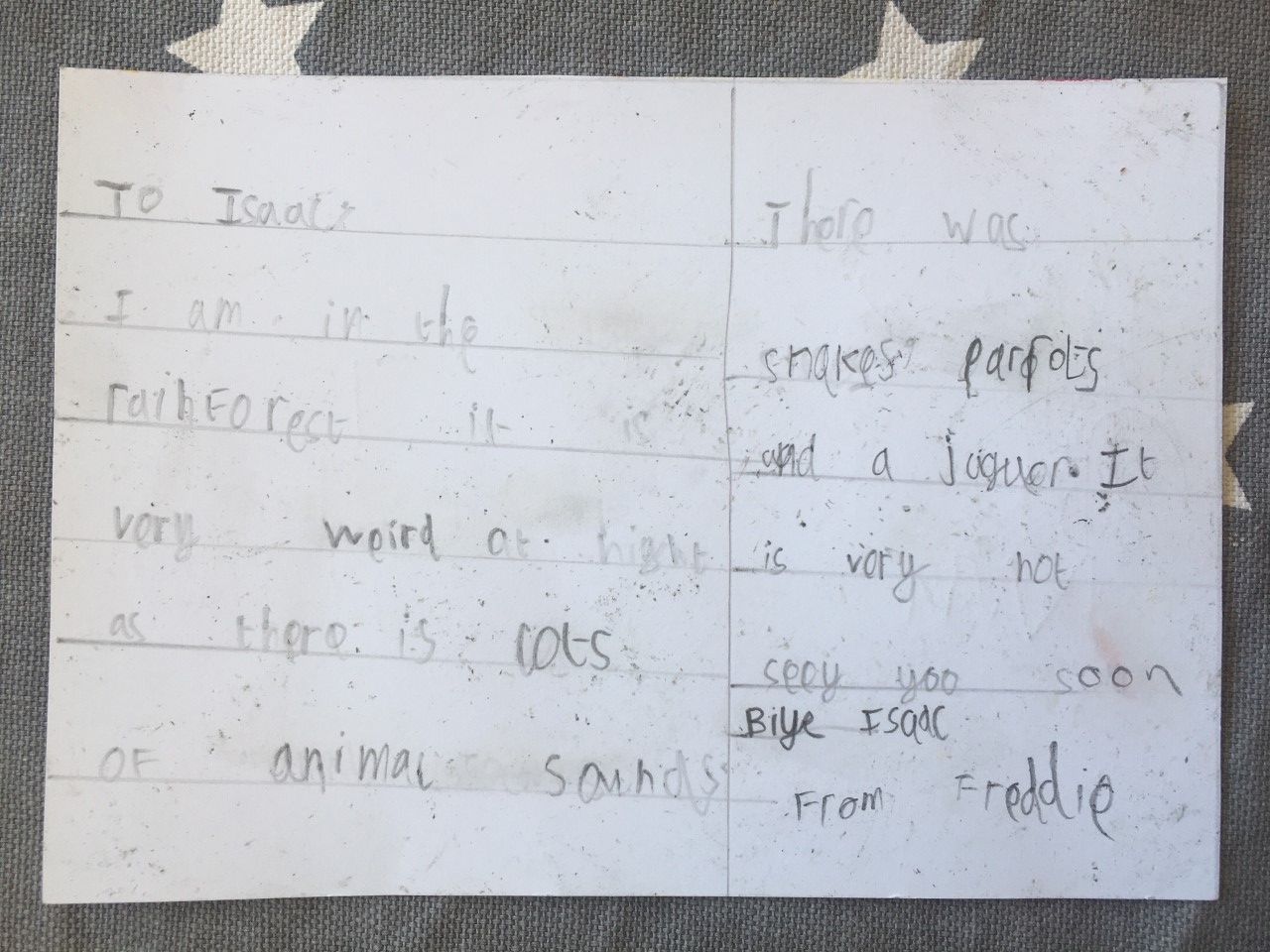 Using conjunctions to join sentences.
Play the short video below on the link to find out about joining words.
https://www.bbc.co.uk/bitesize/articles/z6rvbdm
Joining words are also known as conjunctions. They can be words like: and, because, if and when.
They can be used to add more information to a sentence. For example:
I like fish and chips.
They can also be used to join two different clauses together. A clause is a group of words that contain a subject and a verb. For example:
I stayed inside because I was grounded.
The good thing about because, if and when is that we can use them at the beginning or the middle of a sentence.
For example:
I was late because I missed the bus.
Because I missed the bus, I was late.
Activity 1: Let's join our ideas
See if you can identify all the joining words in the first short activity on the link.
Activity 2: Discover the ocean
Watch the next short video on the link to find out about the ocean, then try this activity:
There are lots of different things you can see in the ocean.
Rewrite the sentences below by moving the conjunction to the start of the sentence. The first one has been done for you.
The ocean is wet because it is full of water.
Because it's full of water, the ocean is wet.

Whales are really big because they eat lots of Plankton.

You would be surrounded by water if you were in the middle of the ocean.
There are lots of fish that live in the ocean because it is so huge.
Activity 3: Writing some sentences using 'because', 'if' and 'when'
Think about what you watched in the video above. There were lots of things to see in the ocean.
Write six sentences about the ocean using because, if or when. Try and do two sentences per conjunction.
Remember to use capital letters at the start and correct punctuation.
Here is an example:
Seaweed grows close to the surface because it uses the sun.
Maths:  
MOS: Today we would like you to make the amount 20p in as many different ways as you can! You can use 1p, 2p, 5p, 10, 20p as many times as you wish!
Task: We will continue with money today!
Take a look at the sheet attached for your tasks.
Agree or disagree?
Amounts
Part, part, whole
Fill in the gaps
Explain the mistake
Music: Make your own simple guitar!
Using tissue boxes, shoe boxes without the lids or fruit punnets you can create a string-type instrument. Use the box for the base of the instrument and take four to six rubber bands. Wrap the rubber bands around the base, the long way, and make sure there is space between the rubber bands. Experiment with ways of making sounds with the bands. Also try using small pieces of sandpaper wound round a finger of each hand to rub together and create sounds.
Helping at home challenge: When we are at school we are all responsible for looking after our resources like pencils and glue sticks. Today we would like you to make sure you have put all your lids on your felt tip pens, make sure your pencils are sharp and everything is nice and tidy (think about how you organise your tray at school to help you!)
We hope you have a lovely day! 
Lots of love    
Miss Davey and Miss Keam    
#Chiltonhomelearning