Home Learning for Tuesday 9th June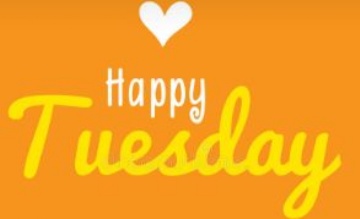 Tuesday 9th June
Good morning Team Ocean and Team Sky!  
Playlist: This weeks playlist comes from Miss Davey's mumma's suggestion… The Lighthouse Family!
Lighthouse Family are a British musical duo that rose to prominence in the mid-1990s and initially remained active until the early 2000s. Vocalist Tunde Baiyewu and keyboardist Paul Tucker formed the act in 1993 in Newcastle upon Tyne, UK after meeting while studying at university and both working at the same bar. Their 1995 debut album Ocean Drive sold more than 1.8 million copies in the UK alone and established them as a popular easy listening duo throughout Europe.
https://www.youtube.com/watch?v=taOL5HJdx1A&list=PLOBLKxqQVJC1Wh3Zjv-WRGfczyLlby66p
Fact of the day: In a deck of cards, the King of Hearts is the only king without a mustache!
Morning Journal: What in your like makes you feel super lucky and happy to have?   
Feelings: How did you sleep last night? Did you know you this can really impact your feelings?
Guided Reading: https://youtu.be/CXaVrwJF9iY
Read ''The Highway Rat' Join in with the repeated refrain that begins 'I am the Rat of the Highway…'. Can you recall some of the terrible things he has done in the story? Focus on the creatures that travelled the highway and how the Highway Rat's stealing made them feel – use words and pictures from the story to give examples, such as the crying rabbit on page 5. Make a list of words that describe how the Highway Rat's behaviour made the other creatures feel.
For example, scared, sad, worried, hungry, etc. Can you remember the things that the Highway Rat stole and who they belong to?
English
We would now like you to be a Police Constable and complete a 'Police Report', which is a list of the naughty things that the Highway Rat has done. Describe what he has done and what you as police will now do! Talk about and plan your writing, and read your sentences aloud!
(Template attached – please feel free to create your own!)
Maths:  This week we will be looking at direction and position!
Please see the sheet attached.
PE: We would like you to either make your own obstacle course to complete at home or take part in this jungle themed workout! https://youtu.be/pJGqlIa4Dbw
Helping at home challenge: Can you help your adults making a shopping list of what you need to get ready for your next shop.
We hope you have a lovely day! 
Lots of love    
Miss Davey and Miss Keam    
#Chiltonhomelearning