Home learning for Wednesday 17th June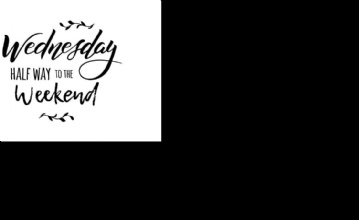 Good morning Team Ocean and Team Sky
It's the middle of the week! How have you been getting on this week? We are so proud of all of the learning you are doing at home. Don't forget to either post photos of your learning on our Padlet (at the bottom of this page) or email them to Miss Davey, Miss Keam, Miss Barrow or Mrs Cheshire.
Have a great day!
Take a look at what Jessica and Beau have been up to! Jessica has been busy den making, doing her home learning going for her daily exercise and stopping off for an ice cream in the sun!
Beau has sent through all of his fantastic home learning- here is his maths learning from yesterday!
Keep sending in the great pictures, we love seeing them!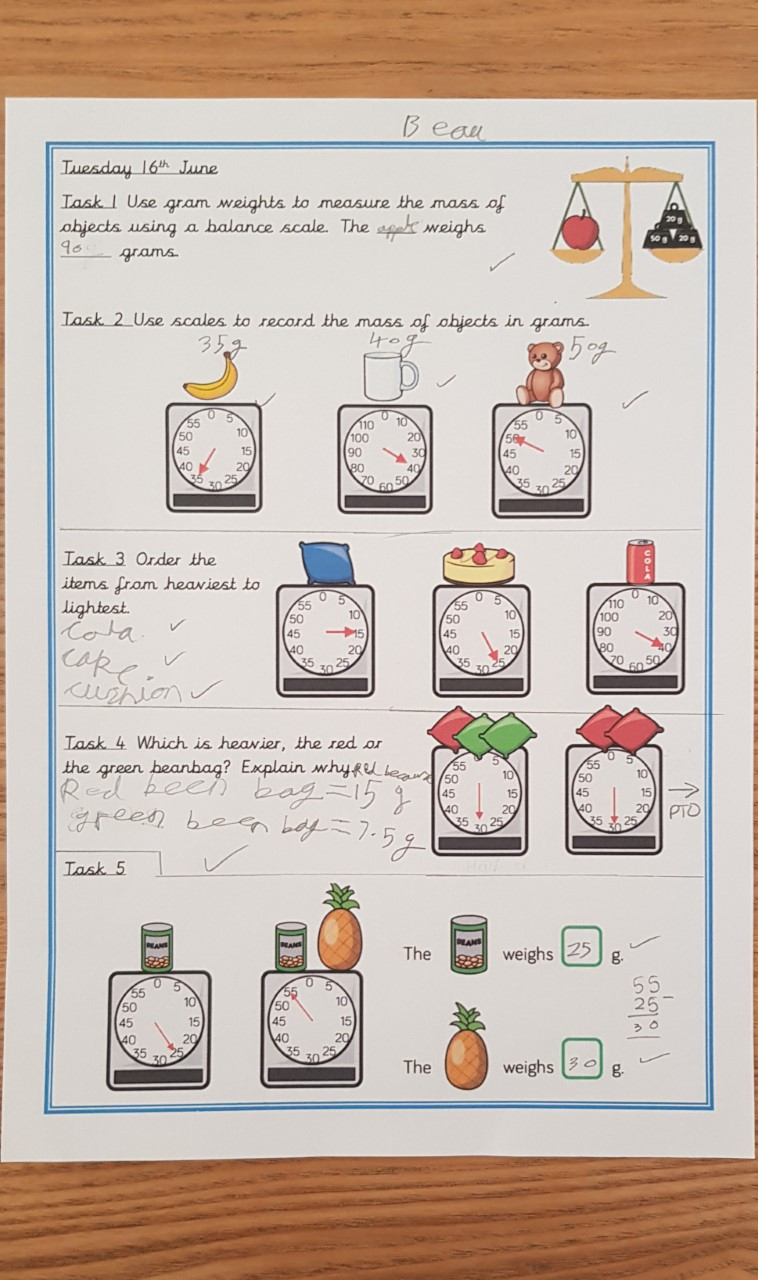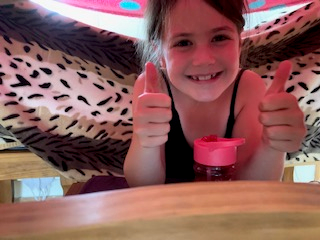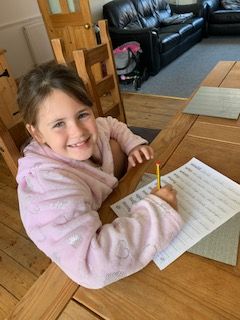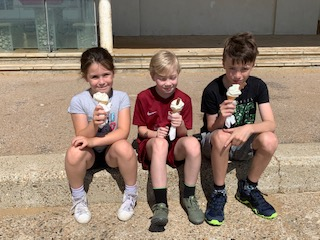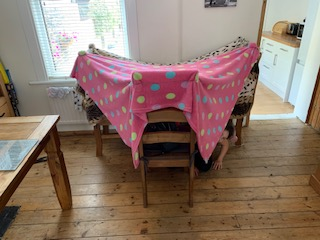 Playlist: Tina Turner! - https://youtu.be/oGpFcHTxjZs
Tina Turner (born Anna Mae Bullock; November 26, 1939) is an American-born Swiss singer and actress. Turner rose to prominence as part of the Ike & Tina Turner Revue before launching a successful career as a solo performer. Having sold over 100 million records, she is one of the best-selling recording artists of all time and has been referred to as The Queen of Rock 'n' Roll. Turner is noted for her energetic stage presence, powerful vocals and career longevity.
Fact of the day: Dancing releases brain chemicals that make us feel happy. So let's get dancing!
 Morning Journal: Would you rather go swimming in a pool, a lake, or an ocean? Explain why.
Feelings: How are you feeling this morning? I had a really bizarre dream last night so I've woken up a little confused!
Guided Reading:
It's story time!
Listen to award-winning storyteller Wilf Merttens read the traditional Russian folk story, Baba Yaga and the Black Geese at
https://www.youtube.com/watch?v=IvbL4W52bJM&t=831s.
(Parent advisory: the story is about 20 minutes long.)
Comprehension: Read each of the Questions about Baba Yaga and the Black Geese and write down your answers. (Attached)
Watch part of the story again if you need to check something.
English
You are going to retell the story of Baba Yaga and the Black Geese as if you were the storyteller in the video!
Read these Story Telling Hints to help you get ready for your retelling:
When you tell a story to an audience, you should:
• Use a performance voice, which is a bit louder than your usual talking voice, so the audience can hear you.
• Use a different voice for different characters, so that people can tell when a new person is speaking in your story.
• Change the tone of your voice depending on what is happening in the story. Make your voice gentle and slow for quiet moments in the story; make it urgent and quick for scary or exciting bits.
• Speak clearly, so that what you say doesn't confuse people.
• Look at the faces of the audience and into their eyes, so that everyone will be interested in you!
• If you get a bit lost, DON'T PANIC! Just pause and remember what happens next so that you can carry on.
Make a Story Map to help you remember all the different parts of the story and the order they go in. Like this one!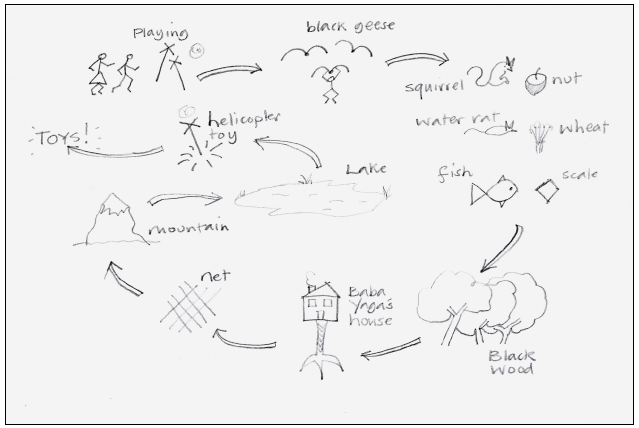 Challenge:
• Retell the story for an audience.
• Get someone in your family or someone at school to film you retelling the story.
Maths:  This week we will be looking at measurement.
MOS: TTRS
Task. Please find attached the maths learning for today at the bottom of the blog post.
Music: Today we would like you to dance with your hands. We would like you to listen to your favourite music and draw, paint or colour what comes to your mind when you listen to it.
Helping at home challenge: Today we would like you to help dust your home. Remember to take off the objects from what you are dusting very carefully. Dust the area and then place the objects back on.
We hope you have a lovely day!
Lots of love   
Miss Davey, Miss Keam, Miss Barrow & Mrs Cheshire
#chiltonhomelearning