Home Learning for Wednesday 24th June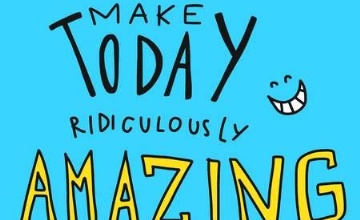 Wednesday 24th June
Good morning Team Ocean and Team Sky!
We hope you are having a lovely week and enjoying this weeks learning. Remember to keep in touch with us all through the Padlet or by emailing your learning to either:
Emily.davey@chiltonprimary.co.uk
Poppy.keam@chiltonprimary.co.uk
Natalie.barrow@chiltonprimary.co.uk
Hannah.cheshire@chiltonprimary.co.uk
Playlist: The Corrs! https://www.youtube.com/watch?v=w-xqBNjTDY0&list=PLN0pon2Ar7AbZj860kaXa2EuQm5_aK_5J
Fact of the day: For every person on earth, there are roughly 170 million insects
 Morning Journal: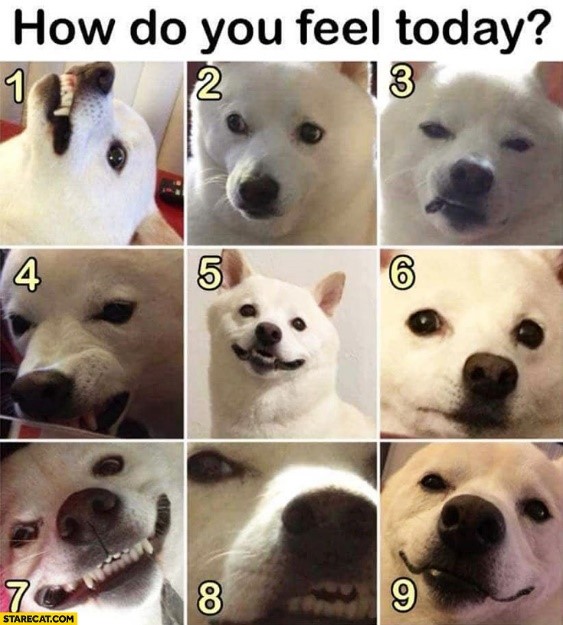 Feelings: What colour are you feeling today? Why?
Shout Outs:
Felicity created some beautiful Andy Goldsworthy inspired art work at the beach- well done!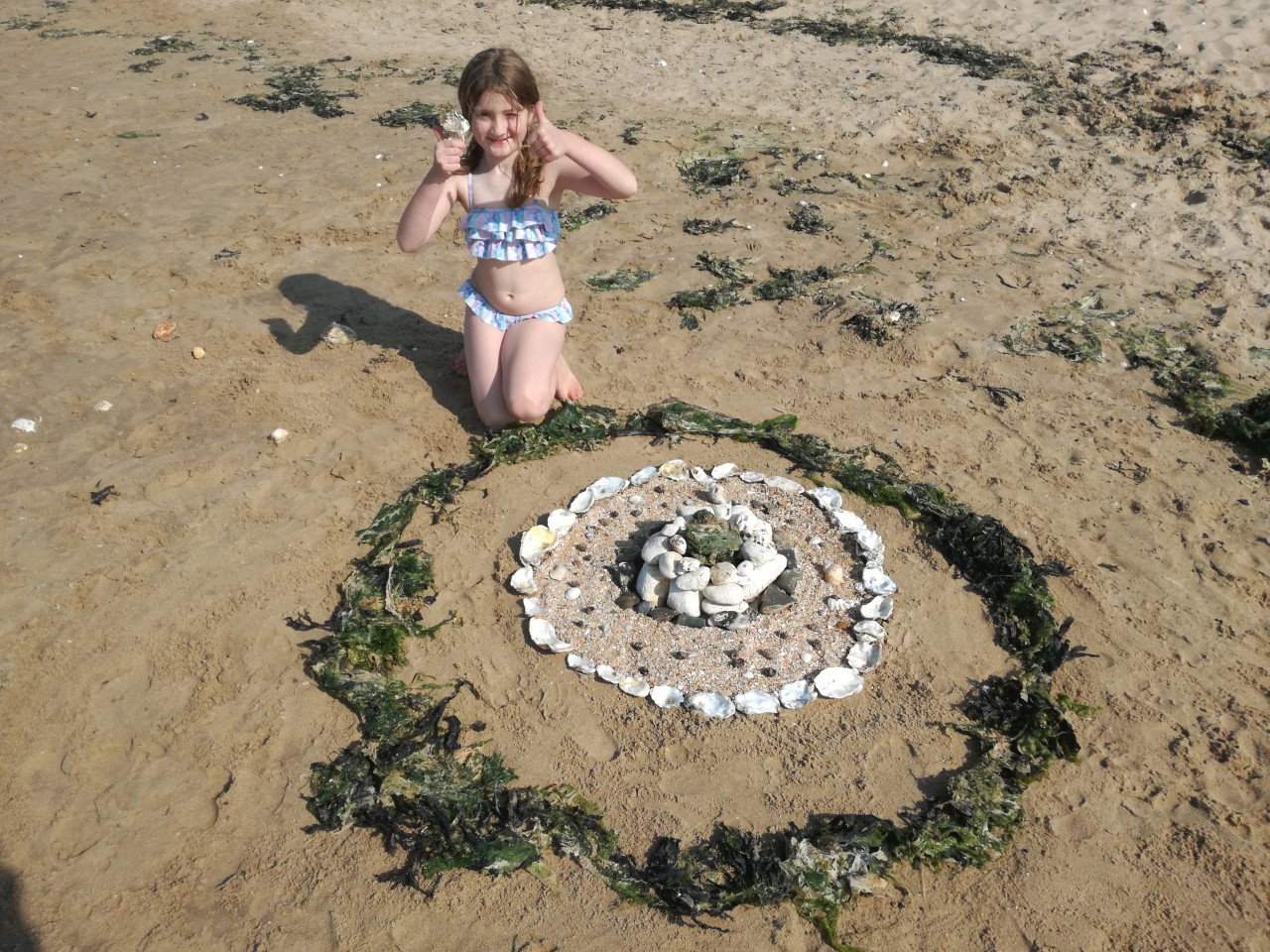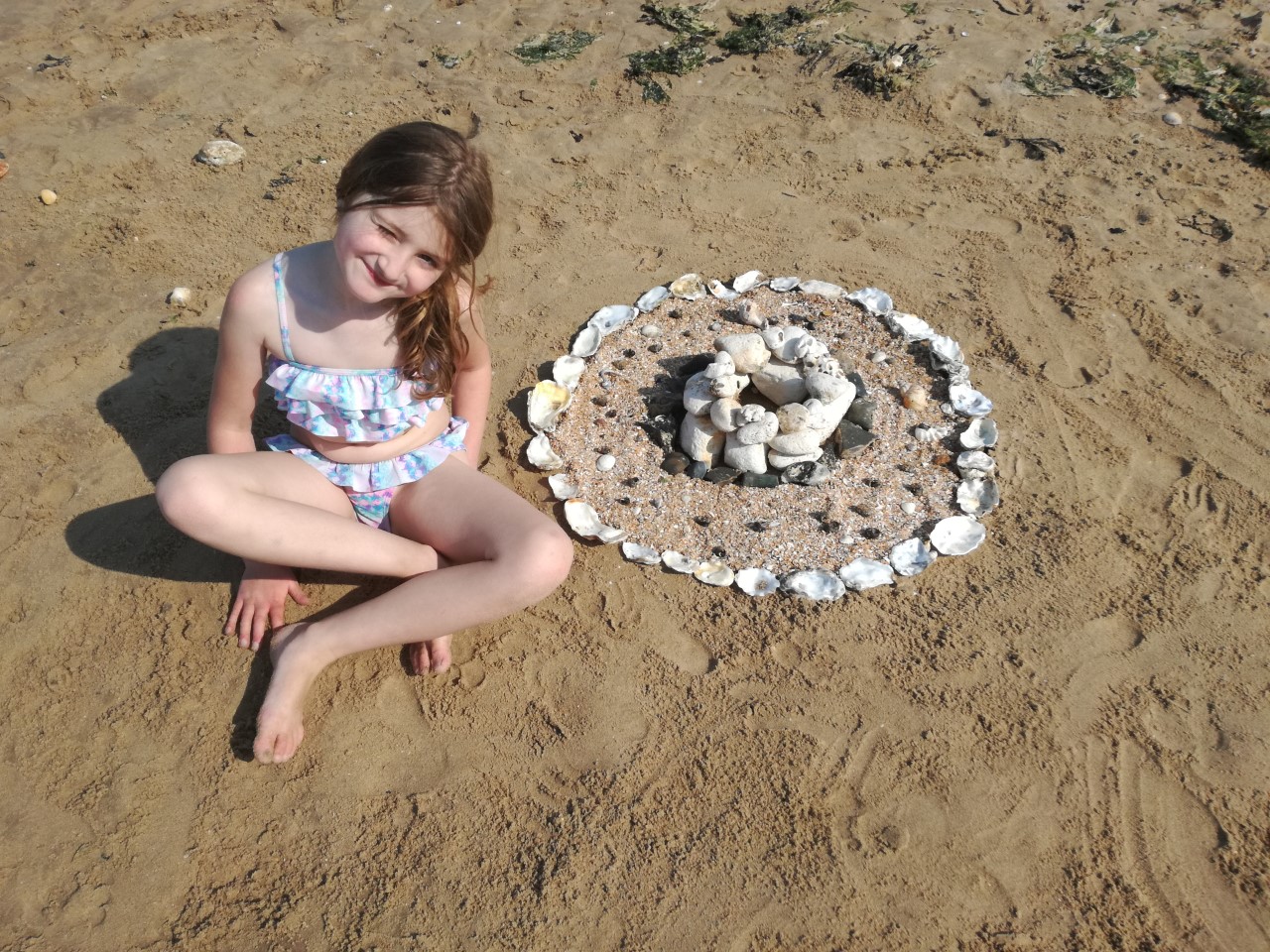 Beau created a great exercise routine, take a look at the video below and give it a go! (the password is the same as the Padlet password!)
Guided Reading:
Today we would like you to read pages 18-21.
You are going to be using your inference skills today to think about how a character might be feeling using clues from the text to help you.
How do you think Shelly felt during pages 18-21? Why? Write at least 3 adjectives to describe how Shelly might have felt and why.
English
Today you are going to start writing your own story.
We would like you to write the opening and build up to your story.
Remember to use our 'Escape of the Giant Chicken' story to magpie ideas from and help you structure your story.
What to include in the opening:
Describe your setting
Introduce your main characters
Where were they going to visit (remember in the text they went to a farm)
What did they see there?
What to include in the build up:
What animal did they see?
What happened to supersize them?
How did the characters feel when the animal was supersized?
Attached is a helpful word mat for you to use.
Maths: This week we will be continuing to learn about measurement.
MOS: Play some Karate Cat Maths: https://www.bbc.co.uk/bitesize/topics/zjkphbk/articles/zf4sscw
Task: Today will be a practical task about measuring in centimetres you will need a ruler or tape measure. If not you can use non-standard units of measurement too! Click on the maths attachment below.
Topic:
ICT: Have a go at programming today using the scratch programme : https://scratch.mit.edu/projects/editor/?tutorial=all
Helping at home challenge: Today we would like you to help your adult with either making lunch or dinner. Remember to follow their instructions carefully!
We hope you have a lovely day!
Lots of love   
Miss Davey, Miss Keam, Miss Barrow and Mrs Cheshire!
#Chiltonhomelearning