Home Learning for Tuesday 30th June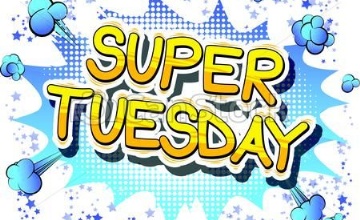 Good morning Team Ocean and Team Sky. hope you had a wonderful weekend.
Playlist: Some more upbeat songs from Coco and the Butterfields today take a listen to their playlist. Miss Barrow really likes 5 Bells, Warriors and Battlegrounds! https://music.youtube.com/watch?v=3c1B7b0s0kU&list=PLxFjYzstlqeN3ZhVeQMRxm0n77RnZHHI-
Shout Outs:
Did you enjoy creating your sculpture yesterday? The children at school did! Here is a selection for you to look at!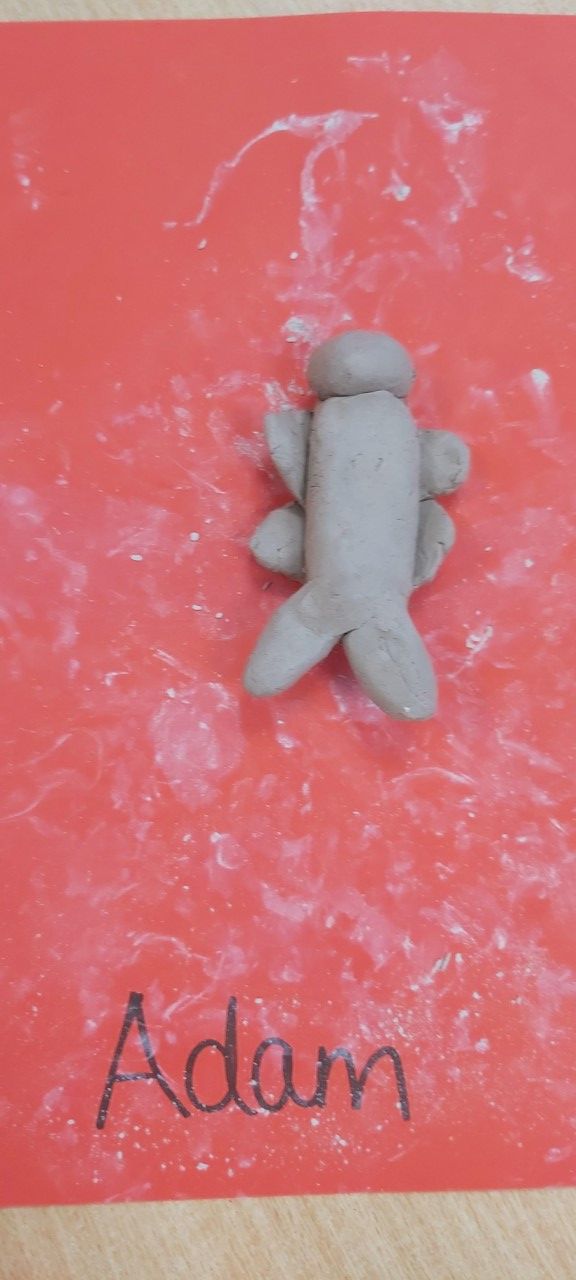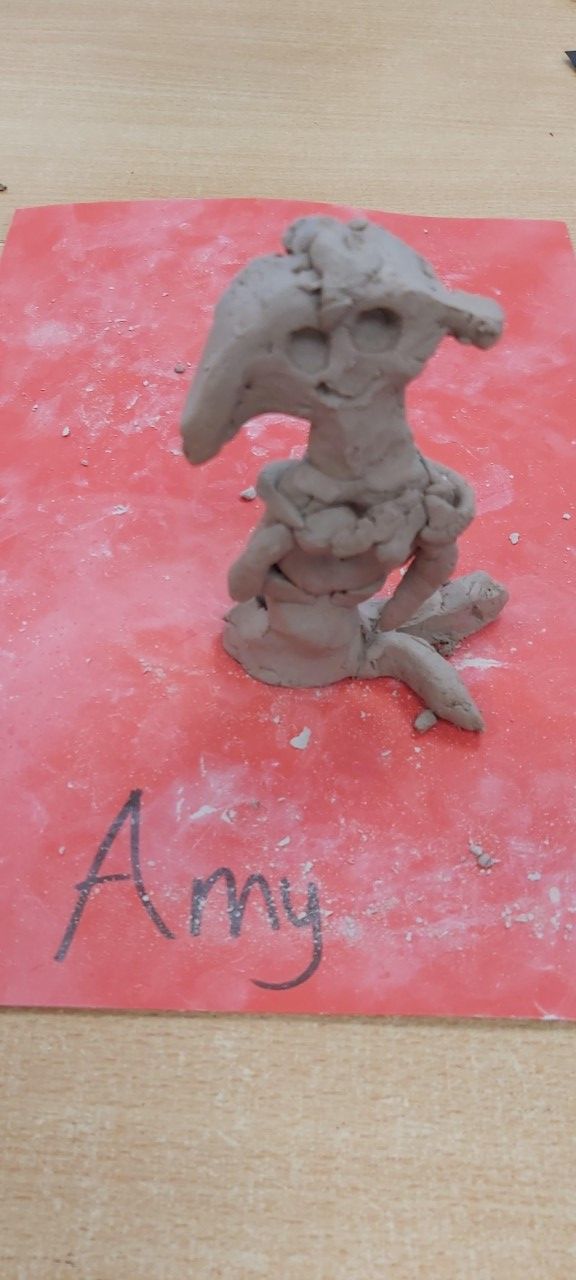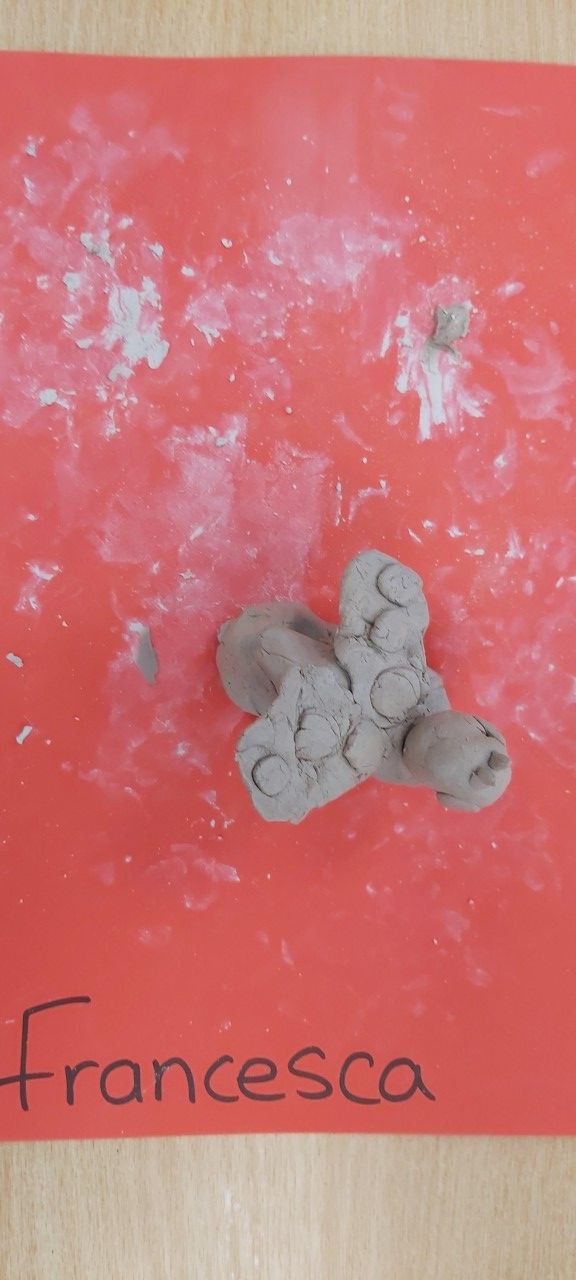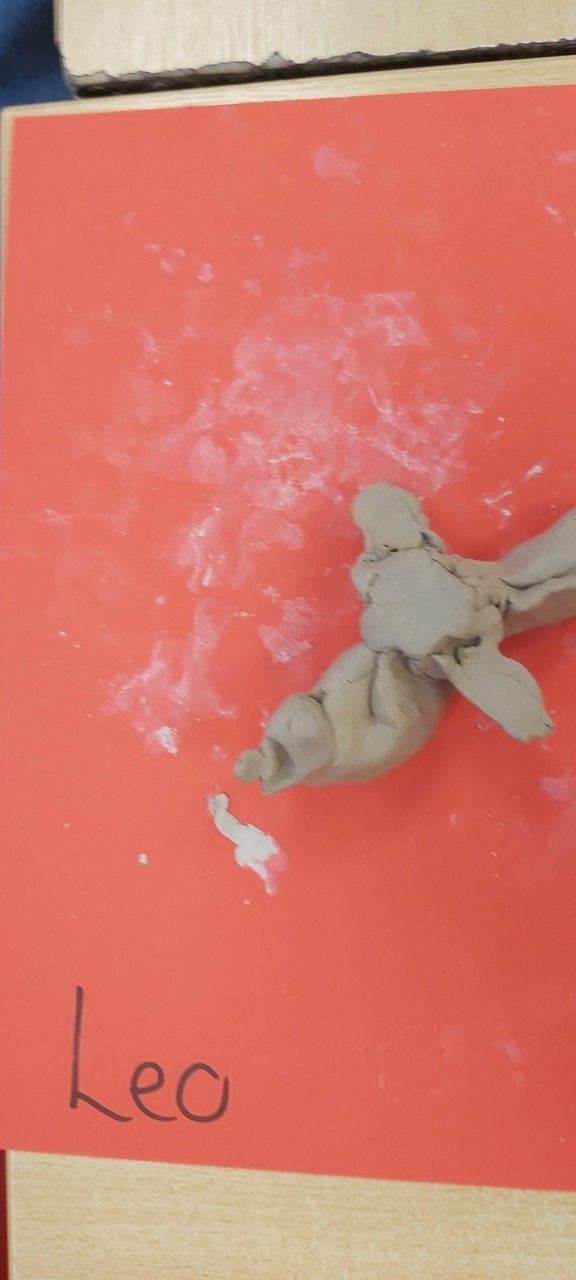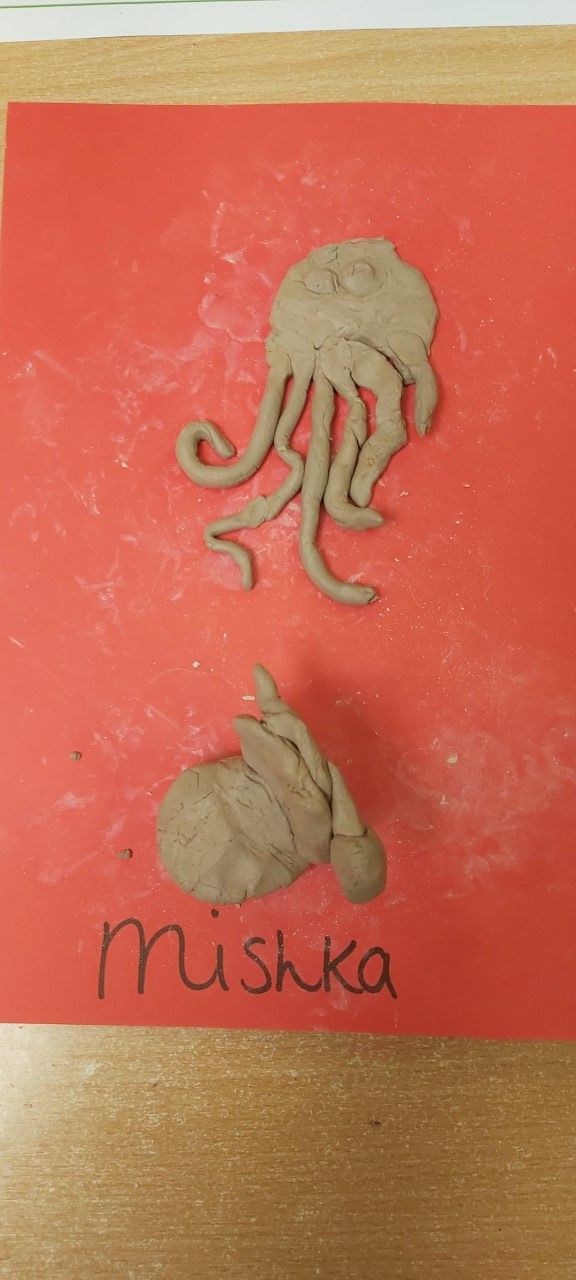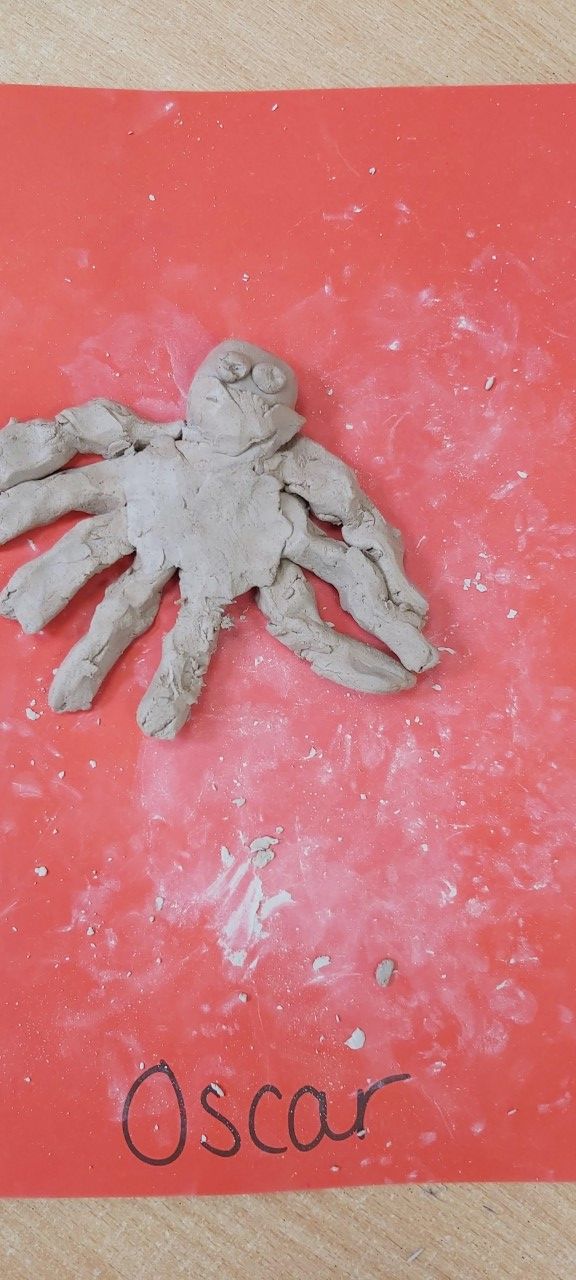 Ollie also created a brilliant dinosaur story yesterday! Well done Ollie!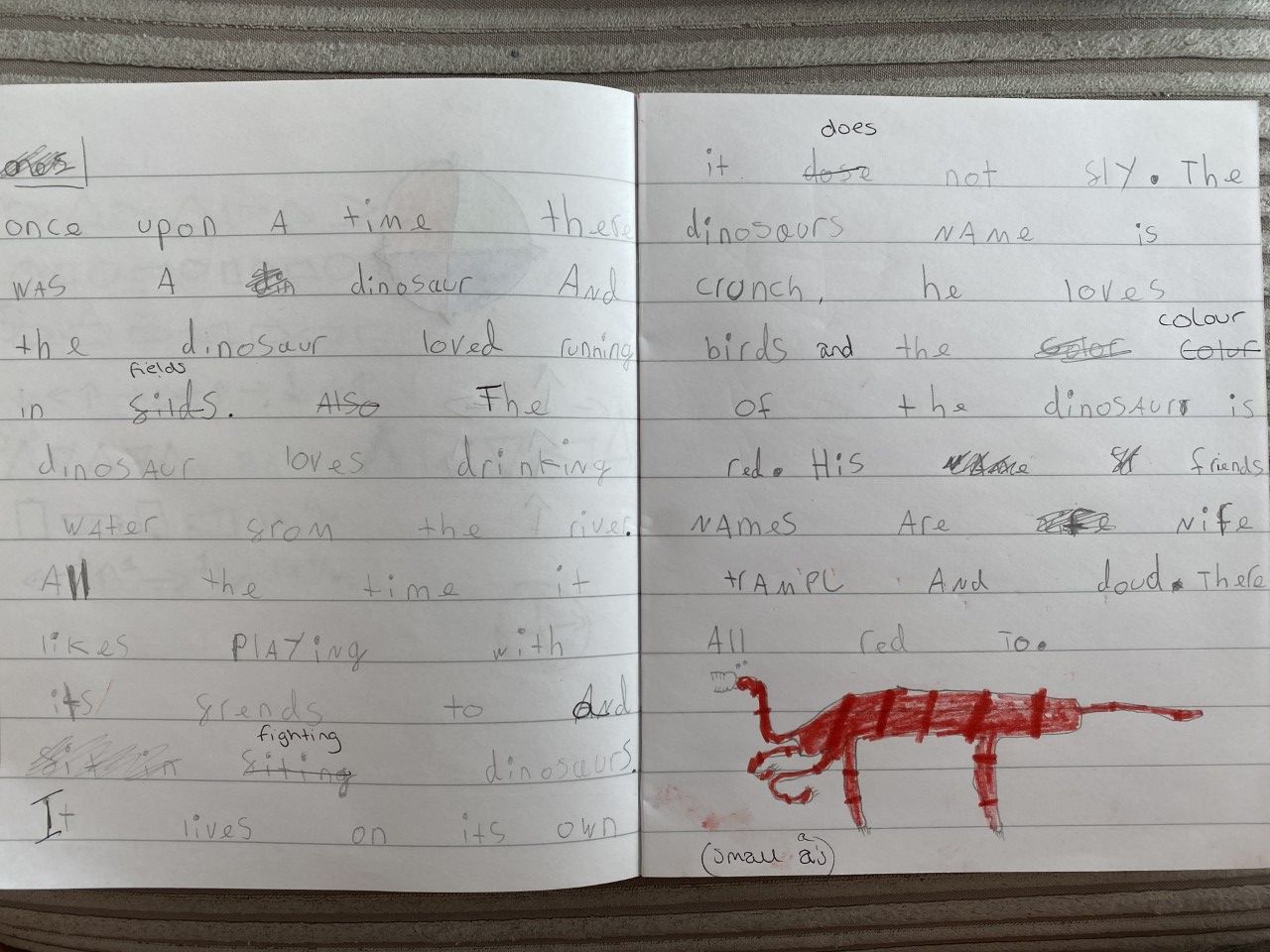 Look at Jesse's fantastic mythical creature, he says "It slides on it's body has hidden wings two tails and a spiky back and 3 eyes. It's called Spikey."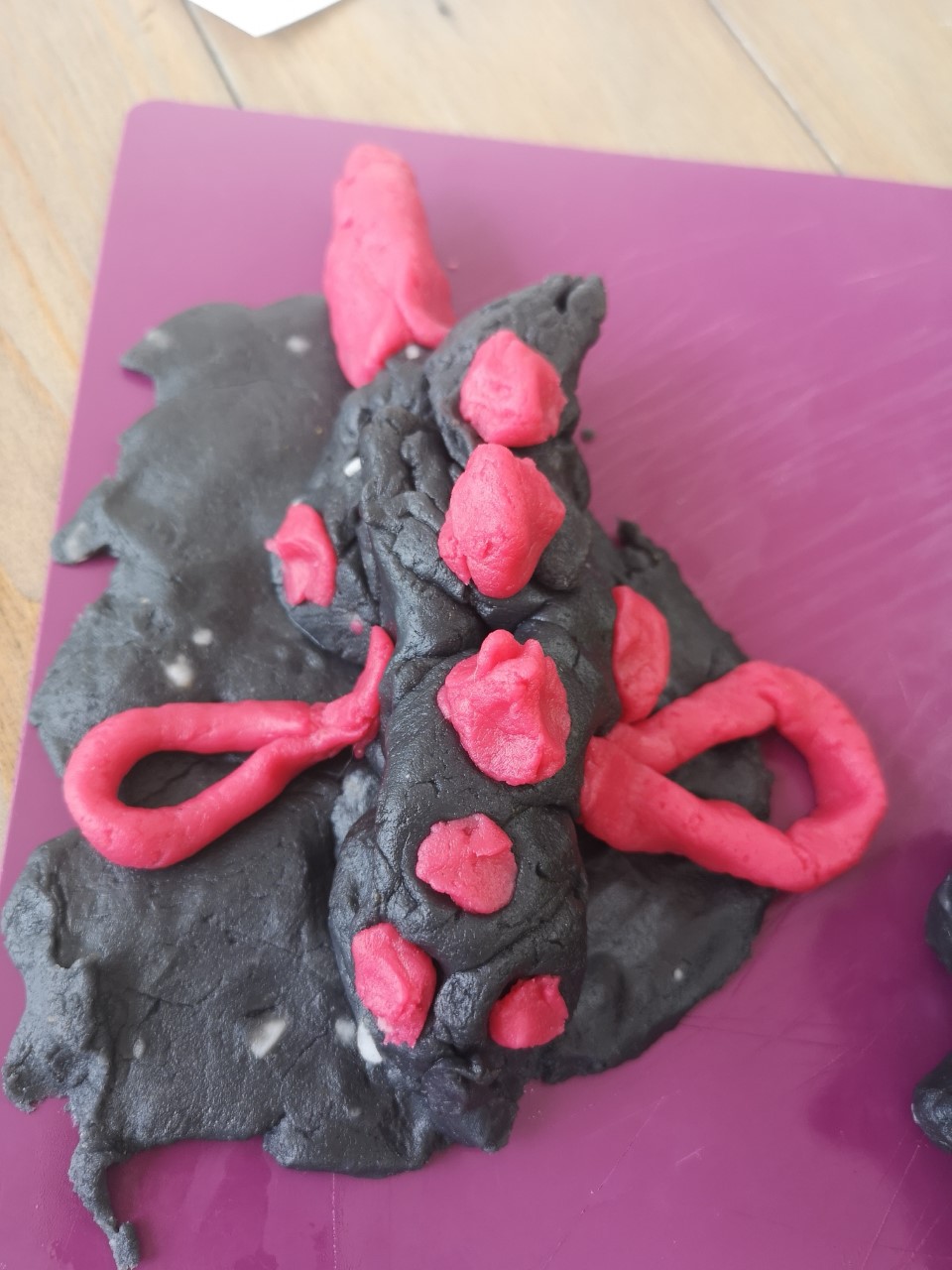 Fact of the day:
Snails take the longest naps, some lasting as long as three years.
 Morning Journal:
What 10 things would you want if you were stranded on a desert island?
Feelings:
What colour are you feeling today? Why?
Guided Reading:
Today you will be continuing to read Dinosaur Safari, please read pages 10-15.
Today you are going to be a clarifier- using a dictionary or help from an adult at home, write down what each of these words mean:
Predator
Swamp
Prehistoric
Reptile
Surface
Extra challenge? Now you know what each word means, write each one in a sentence.
English
Today you are going to be planning your non-chronological report for your new dinosaur species.
Split your page into 4 and write the following subheadings in each box:
What does it look like?
Where does it live (Habitat)
What does it eat?
Other interesting information
Now in each box write some notes about your dinosaur.
Remember, if you need some ideas look at the websites below!
https://www.nhm.ac.uk/discover/dino-directory/name/a/gallery.html
http://www.dinodictionary.com/
Maths:
MOS- remind yourselves of your numbers bonds to 10 and 20.
Now you know your number bonds to 10 can you use these to help you work out numbers bonds to 100? I know that 1+9=10 so 10+90= 100. Can you carry on the pattern?
Today you are going to be subtracting 2 digit numbers. First look at the learning reminders sheet attached to remind yourself how to use a number line to subtract and then choose your mild or hot challenge on the sheets attached.
Topic:
PE- Today is your PE day. Complete Miss Knight's Viking Games challenge for the week!
Don't forget to take photos and share them with us and Miss Knight.
#ChiltonHeroes,
The pictures and videos that you are sending in are fabulous, thank you. This week we continue to challenge you in Olympic events! You will be an Olympian!
Choose your country and participate in the event using your imagination!
I cannot wait for these pictures and videos
The Olympic Challenges this week are:
Karate
https://tokyo2020.org/en/news/videos/one-minute-one-sport-karate
Canoe Slalom
https://tokyo2020.org/en/news/videos/one-minute-one-sport-canoe
Have a look at the links to give you some ideas!
Look out for my video next week! Good luck!
Please continue to send them to emma.knight@chitonprimary.co.uk
Miss Knight
Helping at home challenge:
If you have some plants help out by watering them!
We hope you have a lovely day!
Lots of love   
Miss Davey, Miss Keam, Miss Barrow and Mrs Cheshire!
#Chiltonhomelearning