Home Learning for Monday 13th July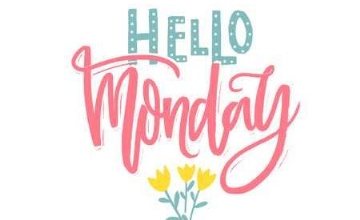 Good morning Team Ocean and Team Sky. We hope you had a wonderful weekend.
Remember- Miss Keam and Miss Davey would still love to receive emails showing your fantastic learning however, if you need help during the day or you have a question about the learning please email either Miss Barrow or Miss Cheshire as they will be able to respond quickly!
Natalie.barrow@chiltonprimary.co.uk
Hannah.cheshire@chiltonprimary.co.uk
Playlist:
We hope you enjoyed the 90s playlist last week! This week is another decade… the 80s!
https://www.youtube.com/watch?v=djV11Xbc914&list=PLCD0445C57F2B7F41
Fact of the day:
Ice cream was once called "cream ice."
 Morning Journal:
Would you rather lie on the beach or walk through a deep forest?
SPaG Challenge:
This week instead of guided reading you are going to have a daily SPAG challenge to complete. Today is all about commas in a list. Remember we use commas when we are listing items rather than writing 'and'. Have a go at the sheet attached!
English
This week we are going to be learning about a poet and writing our own poetry. Look to the sheet attached for more information!
Maths:
MOS- Spend at least 20 minutes of Timestable Rockstars today
Main- Today you are going to be learning about days and months and answering questions. Take a look at the learning reminders and questions attached!
Topic:
Science: In this lesson, we will be learning all about the different planets in our solar system. We will learn a fact about each planet and you'll hear a clever way of remembering the order of the planets. You will need a piece of paper and a pencil.
https://classroom.thenational.academy/lessons/what-are-the-planets-in-our-solar-system
We hope you have a lovely day!
Lots of love   
Miss Davey, Miss Keam, Miss Barrow and Mrs Cheshire!
#Chiltonhomelearning