Weekly News! w/b 3.5.21
Year 2 have had a fabulous week this week, and have worked so hard. This is what we have done…
Guided Reading
This week, we have finished our learning on the book of "Traction Man". At the start of the week, we practiced retelling the story through the use of puppets. Team Teal and Team Periwinkle were amazing at using expressions to become the characters of Traction Man and Scrubbing Brush.
We also looked at tricky words in the book, such as perspex and combat, and learnt the definitions of these. We finished off the week by summarising the story of Traction Man, and breaking down the story to discuss what we had read.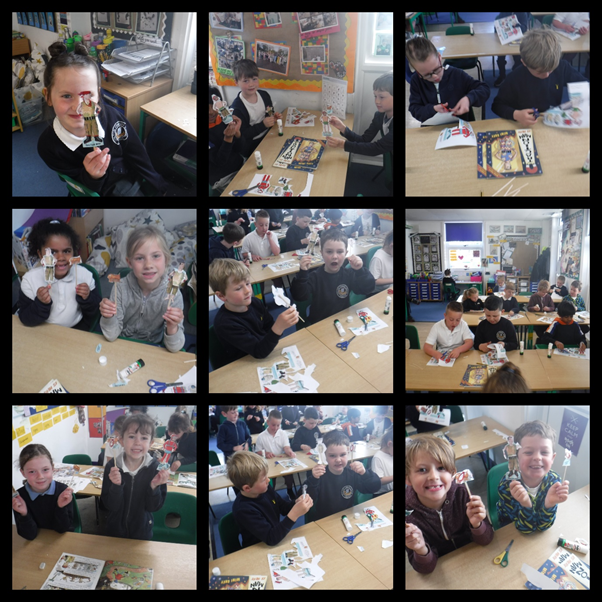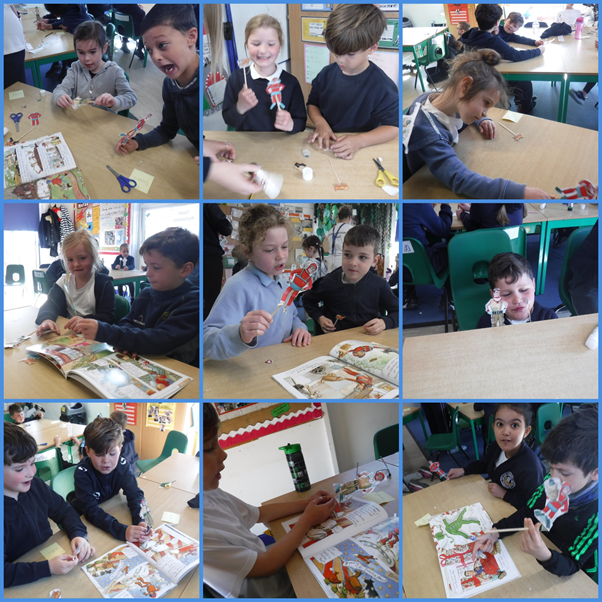 English
In English, we have learnt about prepositions. Year 2 showed amazing confidence with including these in their writing, and wrote sentences such as "Traction Man is underneath the huge Christmas tree". We then combined this learning with our previous learning of imperative verbs, and used both of these skills to write instructions to care for your very own Scrubbing Brush.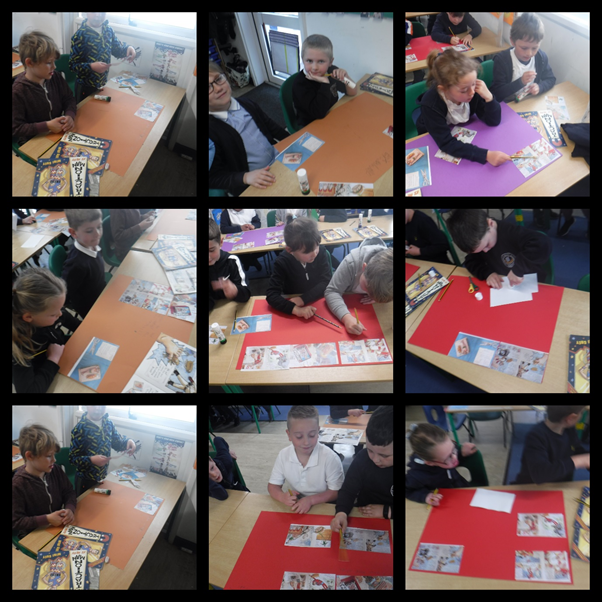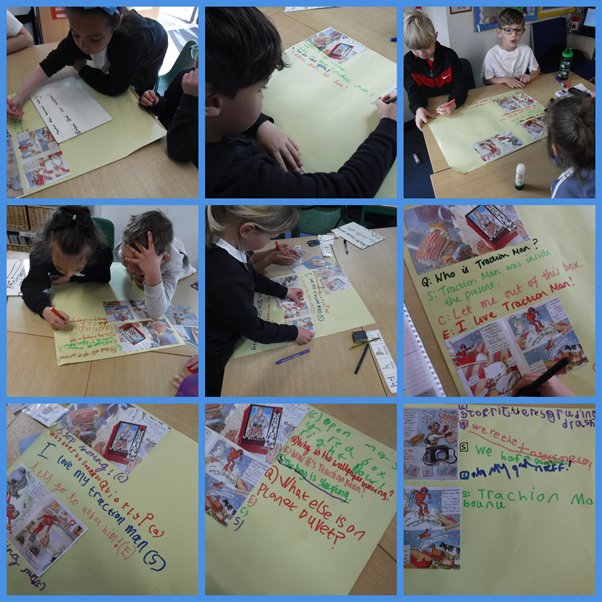 This week's spellings are…
sugar
eye
could
should
would
who
whole
any
many
clothes
Maths
We have continued our topic of Measure this week, focussing primarily on measuring temperature and capacity. Year Two are now excellent at reading temperature on thermometers, and have been using their 2, 5 and 10 times tables to work out the measurement in different units.
We worked in pairs to read the temperature on 12 different thermometers across the room. Year Two showed amazing teamwork when doing this, and we were so impressed with how confident they became with this topic!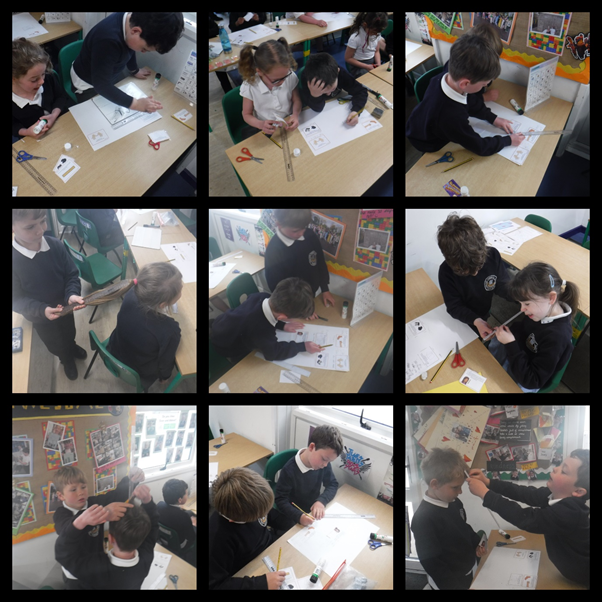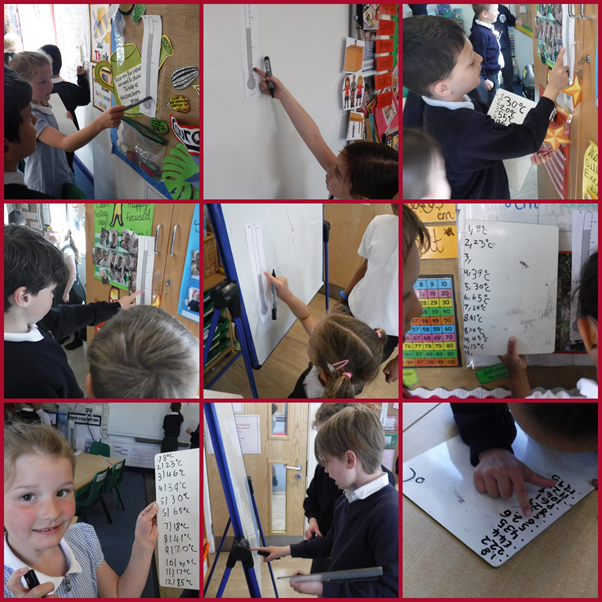 Topic
This week, we have been continuing our topic on Katsushika Hokusai. We focussed on sharing our opinions on Hokusai's art work, including what we like and dislike about it. We then developed this to begin to comment on colour and tone in Hokusai's work, before using paint at the end of the week to experiment with creating different tones and colours.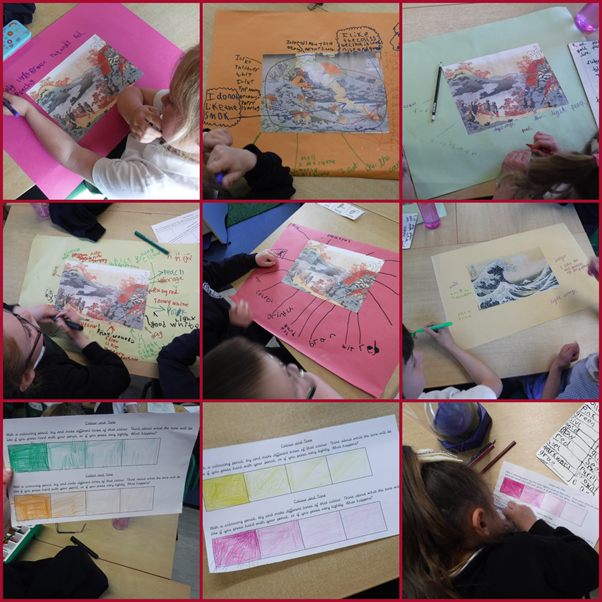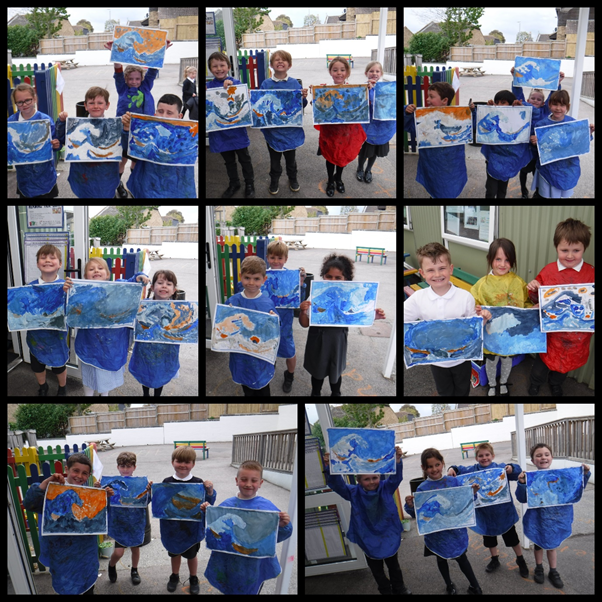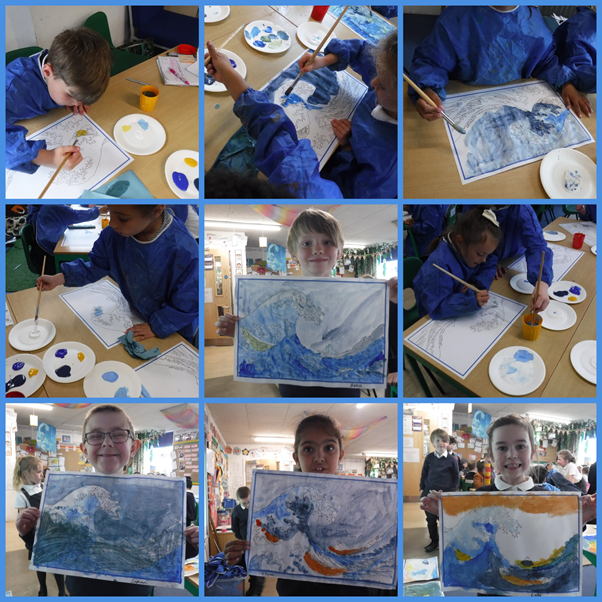 Love to Learn
This week's Love to Learn is to take part in a local competition!
Here is an exciting opportunity from Ramsgate Town Council to design a gate for the entrance to Harbour Street in Ramsgate with a prize for the winner of £250 and the chance to see their winning design professionally designed and to visit the factory in Wingham to see it being made! The terms and conditions are attached with details on how to enter (Please read) and you can also visit the town council website at https://www.ramsgatetown.org/ for any updates on the competition.
Please send your design entries to town.promoter@ramsgatetc.org.uk or if you cannot send by email, post to Rebekah Smith, Radford House, 18-21 Effingham St, Ramsgate, CT11 9AT.
Please include your name, age and parent's/guardian's contact details including home and email address, daytime phone/mobile number. Hard copies sent by mail will not be returned to the entrant and RTC cannot confirm receipt of entries.
A maximum of three entries per person will be accepted.
All designs will be judged equally so please make sure your name is on the rear of the design(s) if sent by post so that anonymity is maintained throughout the judging process. Good luck Chilton! 🙂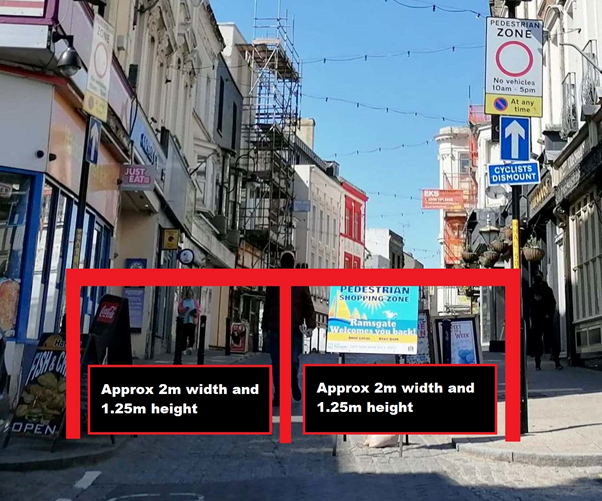 Please see the terms and conditions document at the bottom of this blog post.
Reminders
PE is on a Monday and Tuesday. Please come into school in your PE kit.
Please remember to bring in a water bottle into school. We have cups and water available
Have a lovely weekend,
Miss Keam and Miss Davey