Team Cyan and Team Turquoise Weekly News w/b 6th September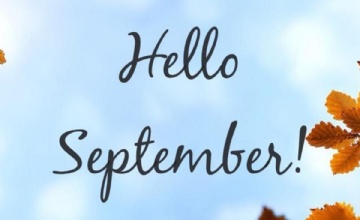 What a great first full week we have had back!
RWI
We are fully back in the swing of RWI and the children have all completed at least one book. It is so lovely to see the children confident with their sounds.
SPaG
In SPaG this week, we have been looking at the spelling of the days of the week. Please take a look at the words dot and dashed which help us to spell the words correctly. We played lots of different games to help us remember the spellings.

Maths
In Maths this week we have been focussing on ordering and comparing numbers up to 100.
We used our learning of partitioning numbers last week to help us order a range of numbers. We learnt to look at the tens number first and if that was the same to then look at the ones number. We then moved our learning on to comparing numbers. We used the compare signs < > = to help us. We used language such as greater than and less than.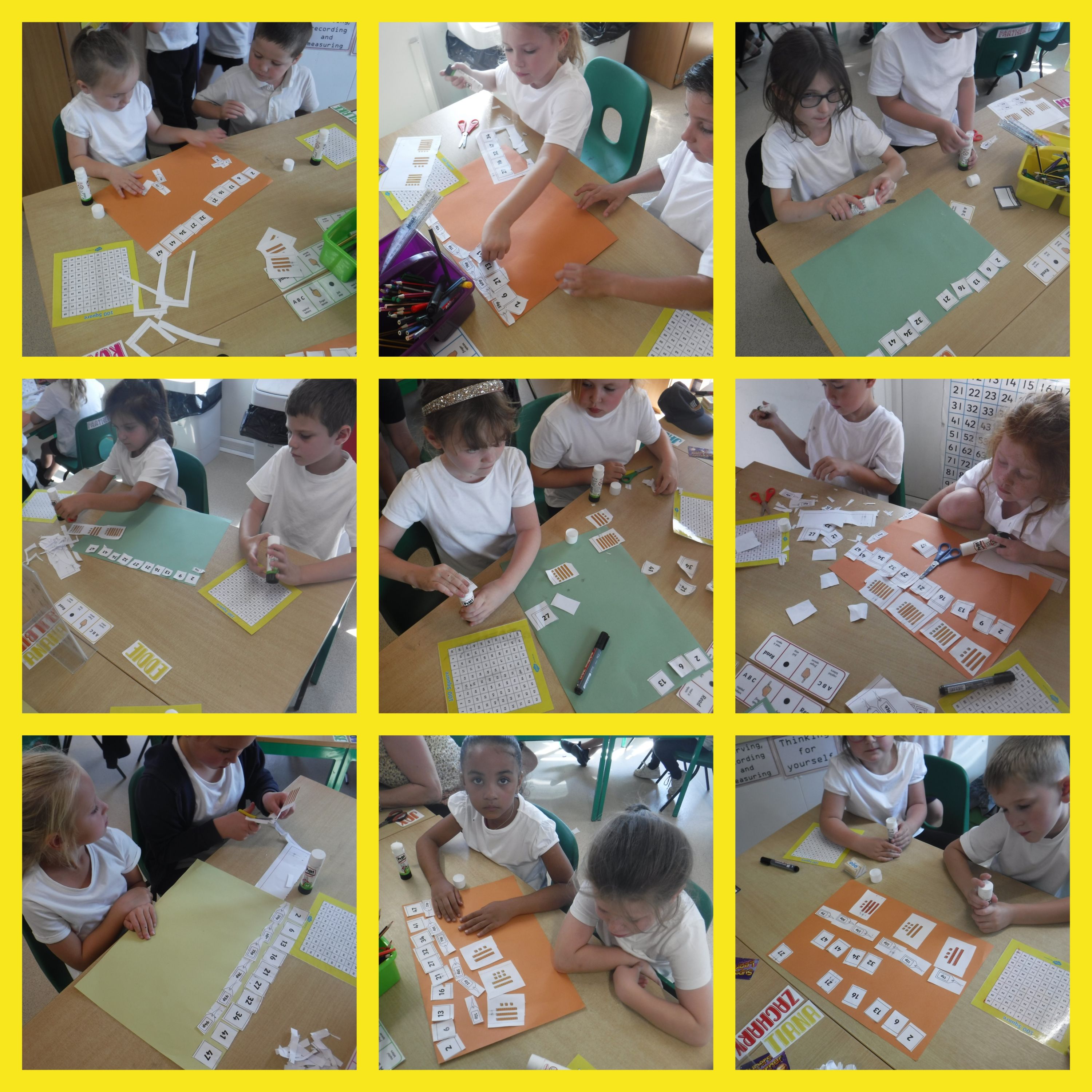 Values
This week we recapped our learning of The Chilton Way rules of
- Be safe
- Be respectful
- Be ready
We then recapped our school values of respect, kindness, courage and equality. We discussed what these words look like in practice.
Topic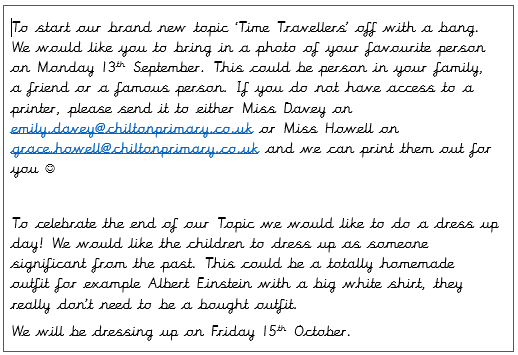 Love to Learn
The children have gone home with their Love to Learn books today. The first Love to Learn task is....

Reminders
PE will be on a Tuesday. Children can come into school in their PE kit.
Sports Project will be on a Wednesday. Children can wear their normal uniform but can we ask that they just wear trainers instead of a full PE kit.
Outside the classroom are big plastic tubs for muddy shoes for the children. These can be old trainers, wellies, whatever you do not mind getting mucky!
Please enter some content for your blog post here.