Team Cyan and Team Turquoise Weekly News w/b 24th September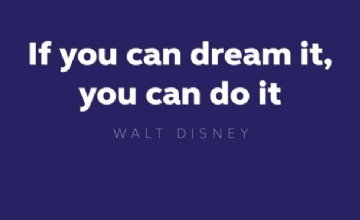 What a super week we have had in Year 2!
Maths
In Maths this week we have been adding 2 digit + 2 digit numbers or 3 digit + 2 digit numbers using a hundred square or a two hundred square.
The steps to success are…
Partition the smallest part into Tens and Ones.
Circle the large part on the hundred square.
Add your Ones.
Write the calculation.
We have become so confident with this!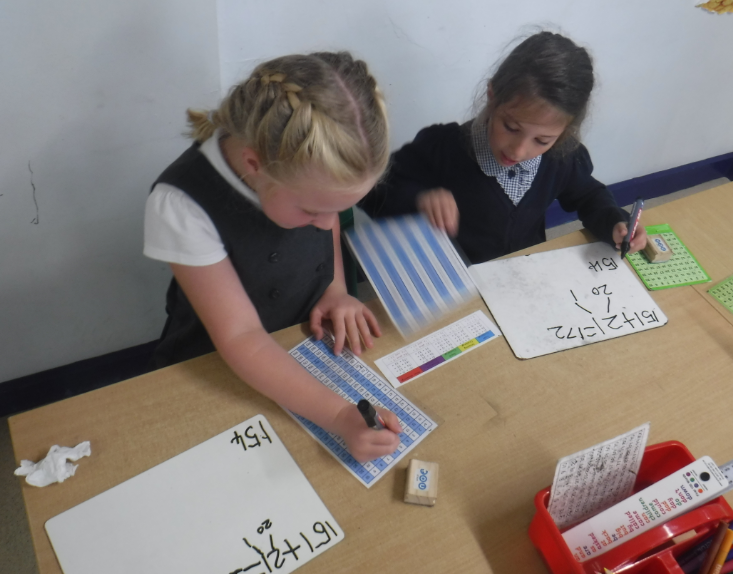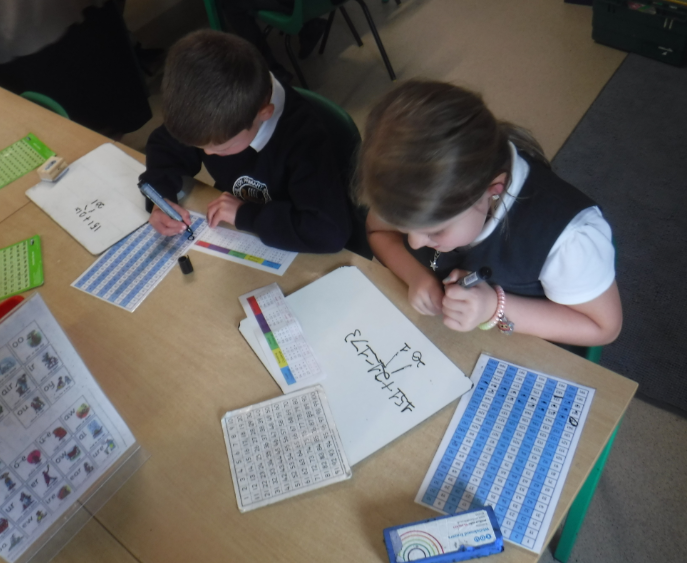 RWI
All the children have been working really hard in their Read Write Inc groups and are producing some great writing. Please keep reading with your child at home as much as you can, we are seeing a huge improvement in their reading and sound recognition already :)
SPaG
In SPaG this week we have been looking at suffixes and prefixes. We looked at how suffixes can change the tense of words for example
walk – walking – walked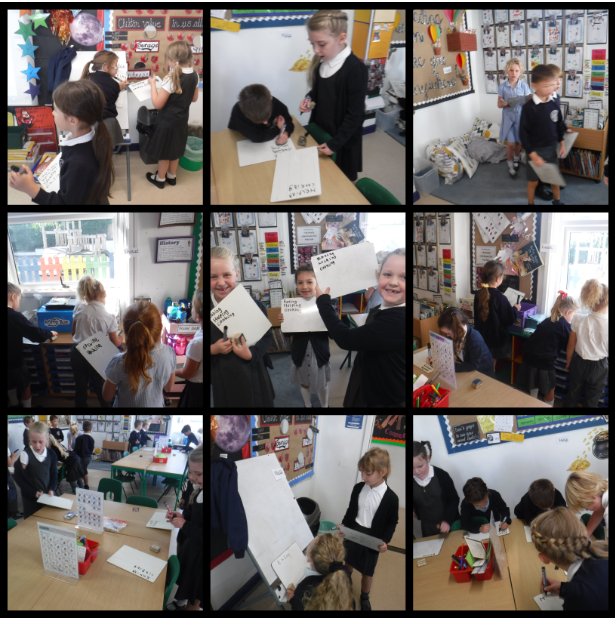 Topic
In Topic this week we have learnt all about Queen Elizabeth I. We learnt facts such as…
Elizabeth I wore a red wig and thick white make up to cover smallpox scars on her face.
Elizabeth I's father was Henry VIII and her mother was Anne Boleyn.
Elizabeth I was queen for 45 years!
We created crowns to celebrate our learning!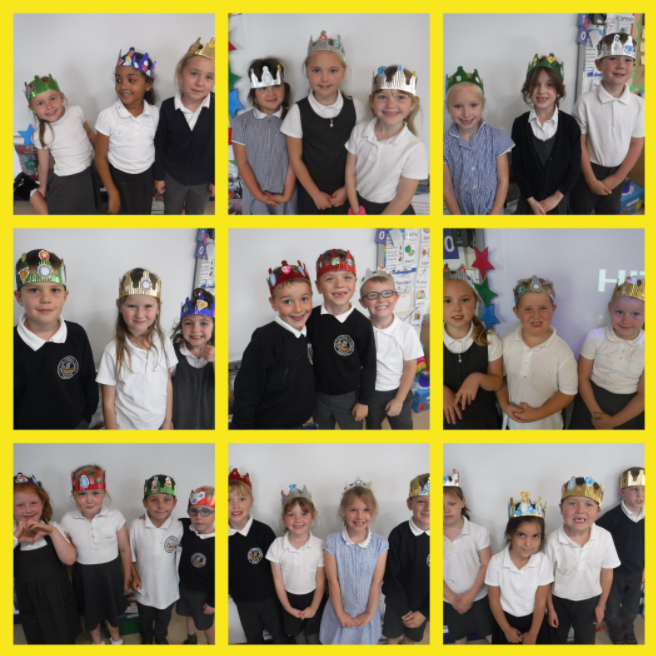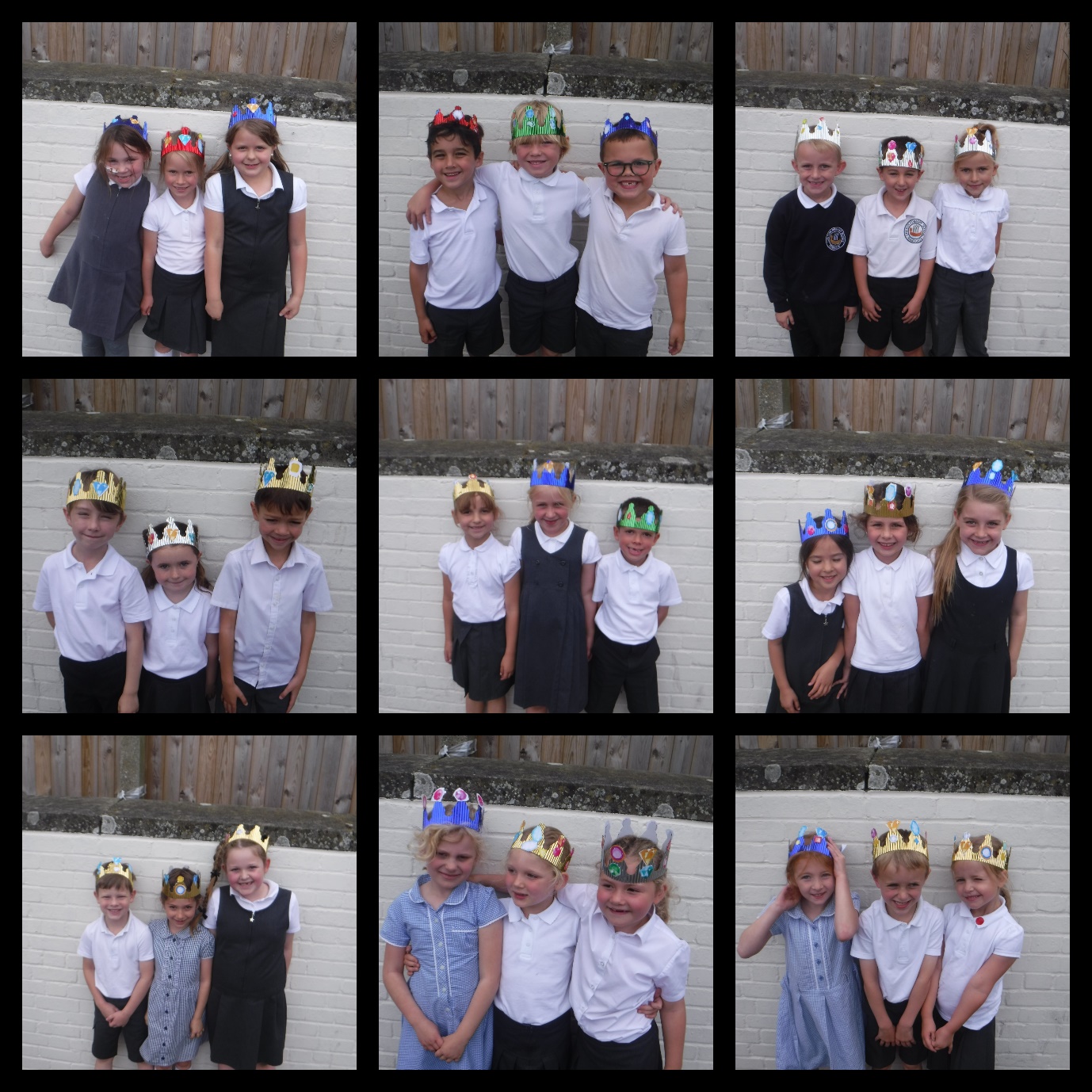 We then learn about Qin Shi Huang who created the terracotta army and Great Wall of China! Take a look at our very own versions :)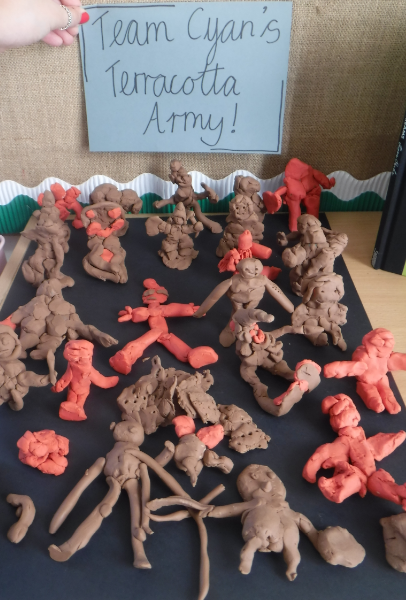 Love to Learn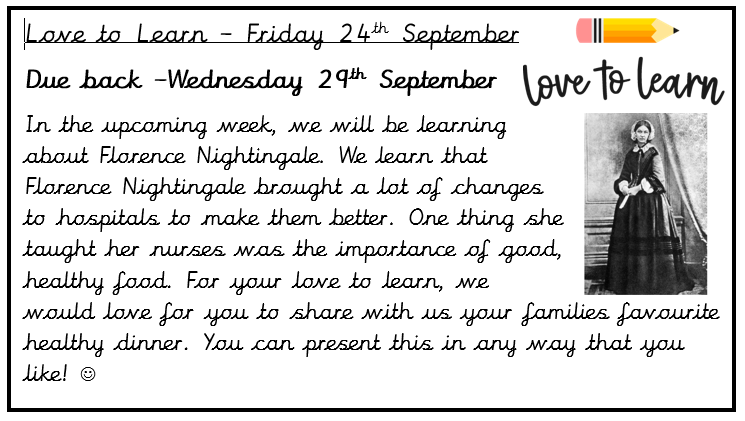 Accelerated Reader
We are still getting through the assessments for Accelerated Reader so please bare with us. Please see the attached the letter below for more information.
Phonics Screen
Due to Covid, last year the Year 1 Phonics Screen was postponed. The government have stated the children need to complete the Phonics Screen in the second half of the Autumn Term. We will be completing this at some point from Term 2 (after October half term). We keep the whole process very casual, the children are unaware that they are being 'tested' and there is absolutely NO pressure put onto them. I have attached a number of Phonics Screens from the past for you to have a look at. The process for reading the words goes as follows...
1. Special friends
2. Fred talk
3. Read the word
If you would like to have a go at home please feel free to :)
Reminders
PE and the Sports Project will now both be on a Tuesday. Children can come into school in their PE kit. They will no longer need to wear trainers on a Wednesday.
Please remember to tie back any long hair.
A reminder that children should have water only and not juice.
Please enter some content for your blog post here.