Team Cyan and Team Turquoise Weekly News w/b 1st November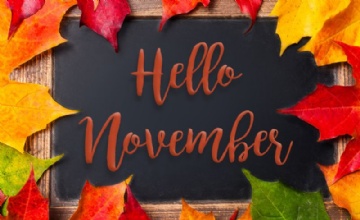 Year 2 have had a fantastic week, they have settled back in so well and we have been so impressed with their learning!
Read Write Inc/ English
We have had a change around with some groups and Miss Davey's group have moved on to learning the English curriculum. They can tell you all about the book 'Who's Afraid of the Big Bad Book?' they have been reading, and they have produced some fantastic writing! The rest of the children have been working super hard in their Read Write Inc groups with Miss Howell, Miss Wong, Miss Gallagher or Miss Twyman.
Maths
In maths this week we have been learning about odd and even numbers.
We used numicon to help us sort our numbers. We carried out investigations to discover which numbers were odd and even. We all became really confident sorting numbers into even and odd, we know that even number's always have a pair.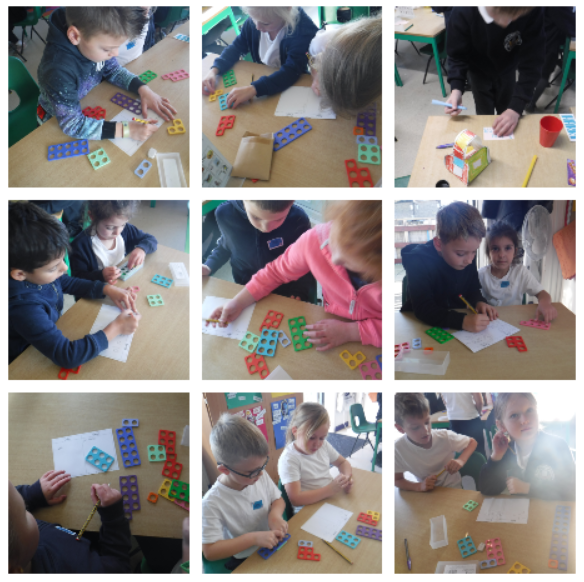 At the end of the week, we began learning to multiply using repeated addition. These were our steps to success: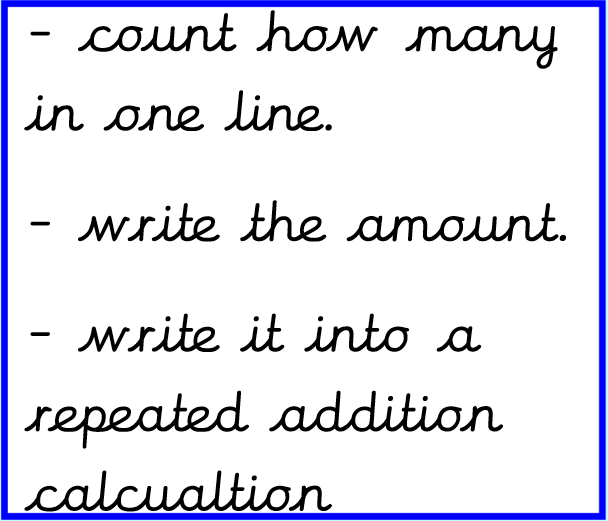 PSHE
This week we began by reading the book We Are All Wonders and have been focusing on kindness. Both classes had some excellent discussions about kindness and why it is so important. We made kindness buckets and gave compliments to other people in the class thinking about something special about them. The children loved making these and we all had such a fun afternoon. We also played a 'find someone who' game to think about how we can be kind to our friends at school.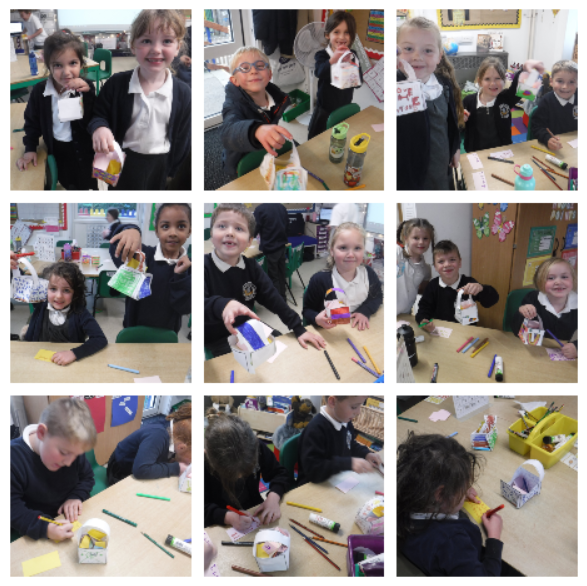 Love to learn
As we have been focusing on kindness this week we would love to see why your children think kindness is important and present this as some kind of poster.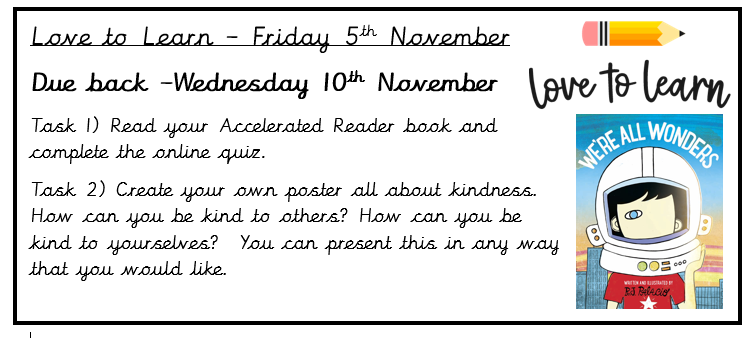 Reminders
Please can you let us know if your child is allergic to face paint by Tuesday 9th November.
Please remember to tie back any long hair.
A reminder that children should have water only and not juice.
A few dates to be aware of...
Thursday 11th November - children can wear service uniforms for armistice day
Monday 15th November - odd socks day for anti-bullying week
Friday 19th November - pyjama day for Children in Need
Friday 19th November - parent book look prior to Parent Teacher Consultations 3:15-3:45
Miss Howell and Miss Davey