Weekly News for w/b Monday 21st February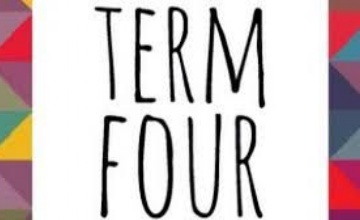 Guided Reading
In guided reading this week, we continued looking at the book Traction Man by Mini Grey. We began the week learning about Haiku poems, A Haiku poem is a short Japanese poem and they are always three lines long. The first line has 5 syllables, the second line has 7 syllables and the last line has 5 syllables. We wrote some fantastic Haiku poems all about Traction Man. We then began practising inference by using the book to help us answer questions.
English
In English this week, we focused on using imperative verbs (bossy verbs), these are verbs that give an order or command. At the end of the week, we were using time conjunctions to retell the story of Traction Man. The children produced some excellent writing this week!
Next week, we will begin by consolidating our learning of imperative verbs and time conjunctions. We will then learn all about prepositions and how to use them.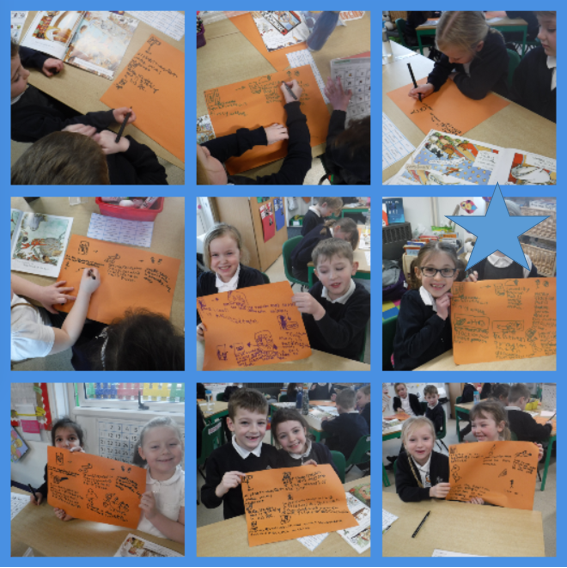 Maths
In maths this week, we have been learning to tell the time. We know that the minute hand is the longer hand and the hour hand is the shorter hand. We began the week by telling the time to o'clock, quarter past, half past and o'clock and some children began telling the time to 5 minutes.
Next week in maths, we will be learning how to measure in centimetres and metres, compare measurements and order measurements.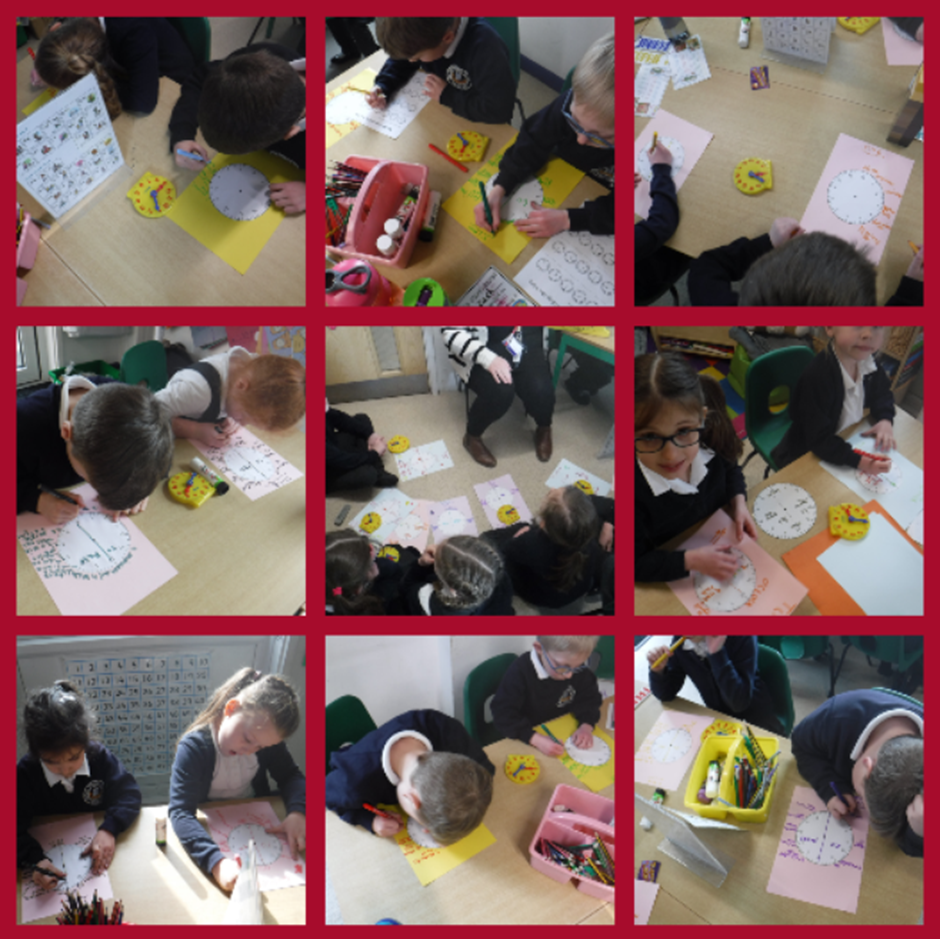 Topic
In topic this week, we have been finishing our Passion for Fashion topic. We have been using all that we have learnt throughout the topic to design our own mitten and made the mitten on Friday. We practised our sewing, gluing and stapling skills and decorated them using a variety of colours, shapes and patterns.
Next week, we will be starting our new topic a Wonderful World!
Love to Learn
As it is World Book Day next week we would like the children to complete the Bingo challenge and read a book on MyOn to then share with the class.
Messages
World Book Day
World Book Day is on Thursday 3rd March. Children are invited to dress up as any character from a book. They can also bring in a book to share with their class. As the children will still be going swimming in the afternoon can we ask the children do not have face paint or hair dye on. Can the children either have sensible cloths for swimming underneath their outfit, or bring a change of clothes to put on before we head down to the pool.
Throughout the day, the children will read a variety of stories with their class teacher and hear other adults read their favourite story or poem via a video link. The children's learning during the day will focus on 'Poetry for All' and every class will explore a different poetry text. The children will take part in reading and performing poetry, writing creatively and exploring the text's illustrations to inspire their writing.
All children have been given a reading bingo card that offers a wide range of challenges that they can complete at home (either one challenge or many). Please sign your child's bingo card and return to school by Friday 4th March. Winners will be chosen and prizes will be given.
Children in years 2-6 will be set a MyOn reading challenge. They can access this challenge via www.myon.co.uk
Emotional Wellbeing
My name is Verity and I am the Emotional Wellbeing Practitioner at Chilton Primary School. I form part of the Emotional Well Being Team working across Thanet offering mental health support in schools. I am employed by the NHS and I will be working in school on Tuesdays to support the whole school with a focus on well-being. This term we will be focusing on workshops for parents and whole classes.
I look forward to meeting all of the Parents and Children at Chilton!
PE
Year 2 are swimming this term for PE so will not need to wear their PE kit on a Tuesday. Please can they still wear trainers on a Tuesday for their extra PE.
Have a lovely weekend!
Miss Howell and Miss Davey