Team Turquoise and Team Cyan Weekly News w/b 16th May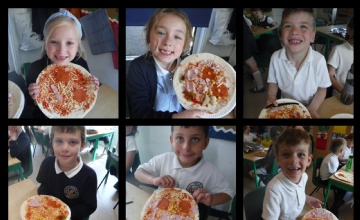 Year 2 have had another super week and many have completed their reading special booklets. They have worked so hard and shown so much resilience this week!
English
In English this week we have been continuing to read Emily Brown and the Thing by Cressida Cowell and Neal Layton. In guided reading we have been using the book to help us answer questions about the story. We have also been discussing if Emily Brown was right to do whatever the Thing asked her to and looked at the reasons behind why she did. We created a conscience ally. We read the poem 'Bed in summer' by Robert Louis Stevenson, we identified the rhyming and then performed the poem with our learning partners.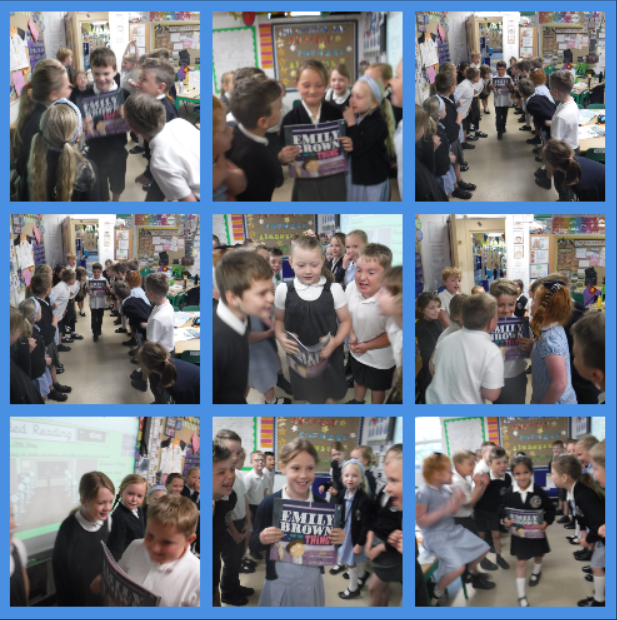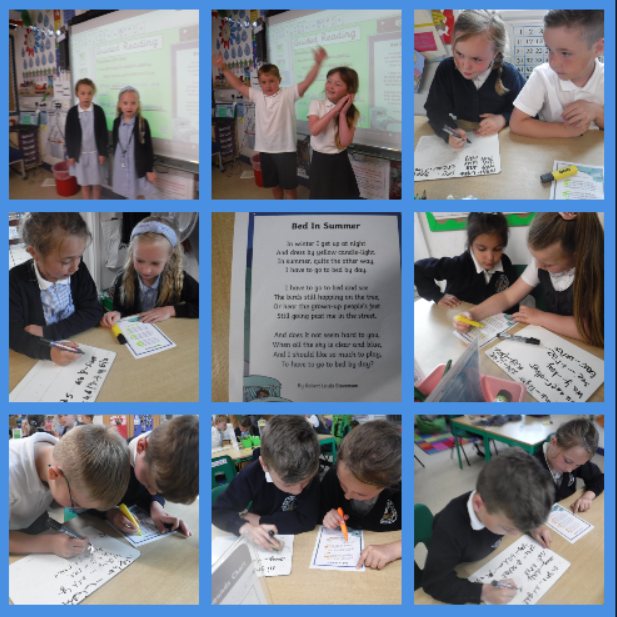 Next week, we will continue reading Emily Brown and The Thing and will be practising using verbs, adverbs and onomatopoeias'.
Spellings
Each week we have been practising different common exception words. If you wanted to have a go at home, this is next weeks words....
Maths
In maths this week we have been learning to tell the time and wow year 2 have impressed us! We began the week by recapping the time to o'clock, quarter past, half past and quarter to and then moved onto reading the time to 5 minutes. We know that the minute hand is the long hand and the hour hand is the short hand. We have been practising telling the time lots throughout the school day. Please keep practising at home too!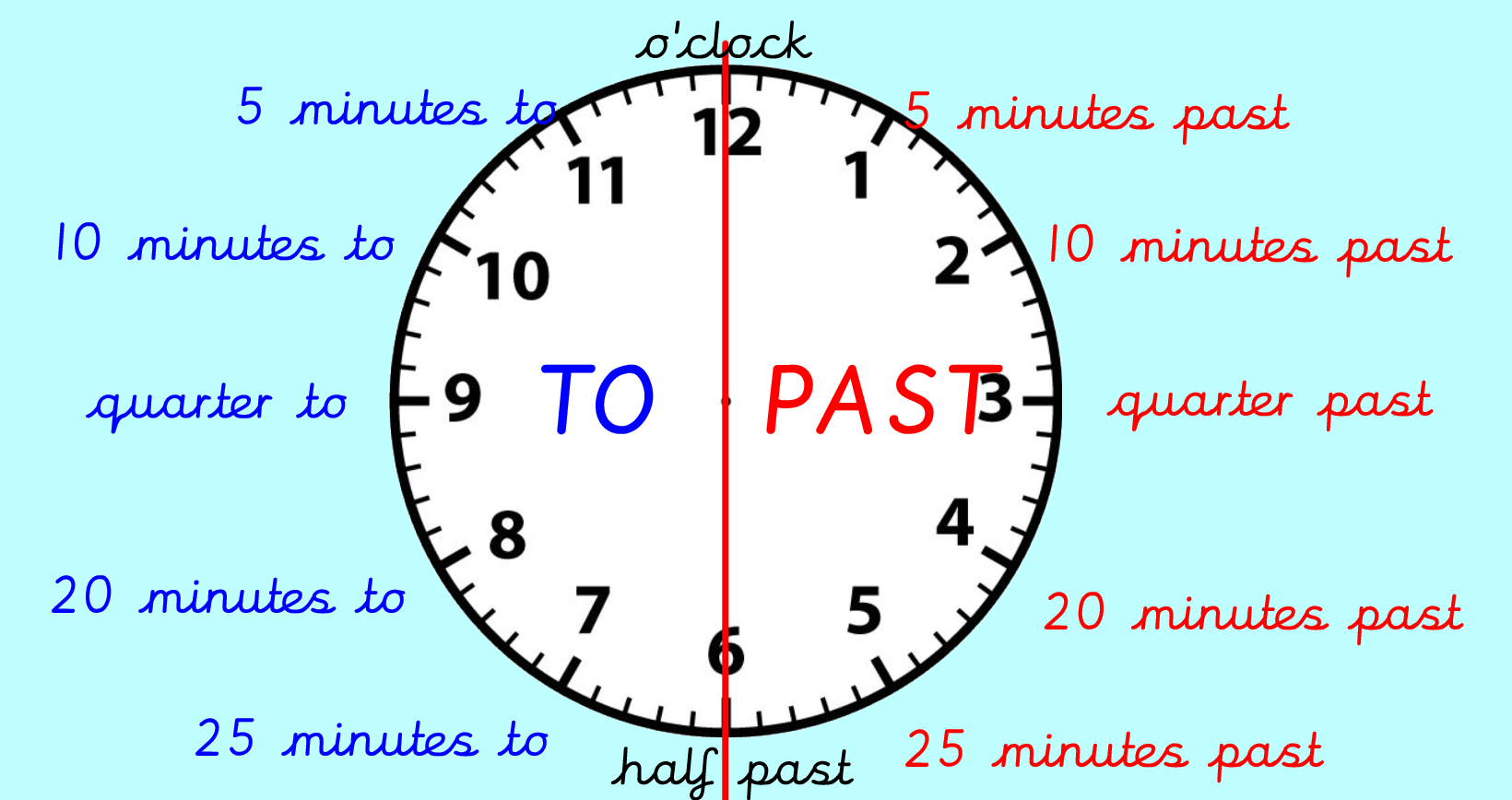 Topic
This week we have been learning all about healthy diets. We began the week learning about pirates and smugglers unhealthy diets. We then created our own healthy balanced meals with all the food groups. At the end of the week, we designed and created our own pirate pizzas. We spent time thinking about the ingredients we used and why they are important. We then evaluated our pizzas considering our WWW's and EBI's.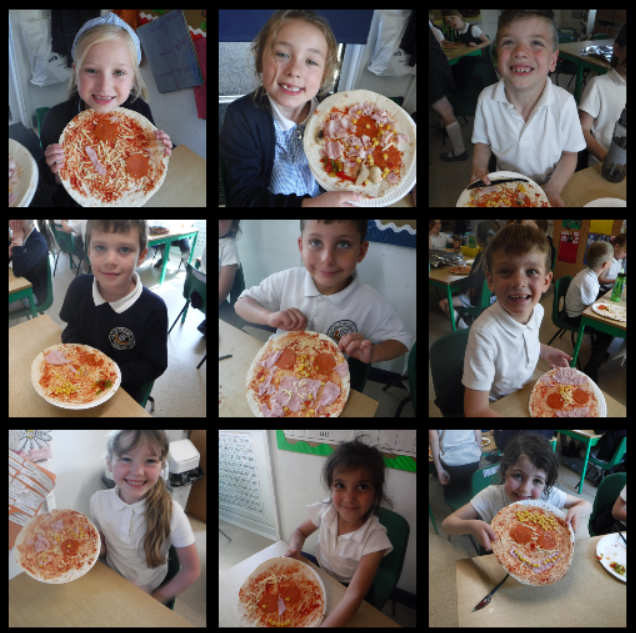 Love to Learn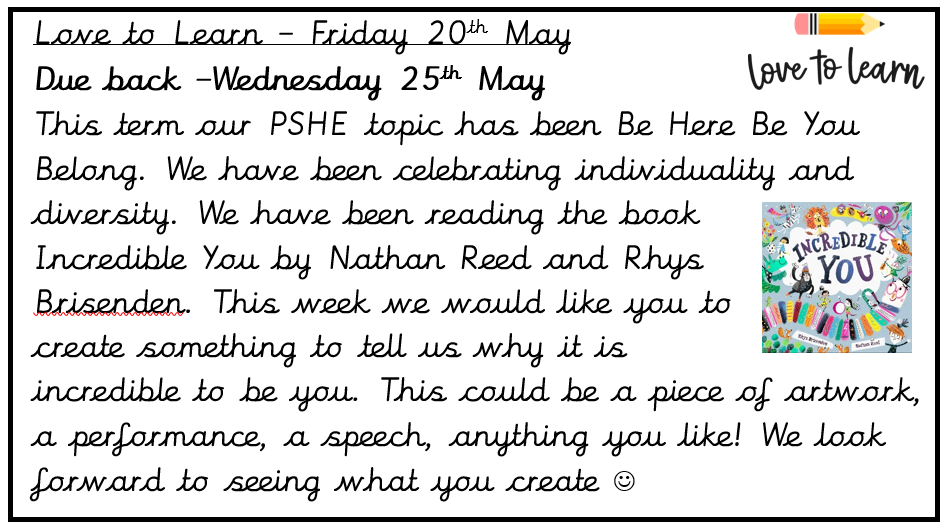 Messages
-Class photos are on Monday. Please can all children come to school in their school uniform with their PE kit to change into.
- On Friday 27th May (the final day of term) we are holding our celebration event for our 'Be Here, Be You, Belong' project. This will be an informal event on the Key Stage Two playground where children will parade and show off some of their learning. We will start at 2:15 and parents are welcome to attend. If we could ask you to stand around the edges of the playground as this will be our staging area! We should be finished by 3:00 and then children will be dismissed from their classroom as usual so if you could allow them to leave the playground first to go back inside and get organised for home time, we would be grateful. We are hopeful that the weather is kind but if it does decide to rain, we will have to cancel unfortunately
- PE is now on a Monday afternoon- kit should be a white t-shirt and black or navy bottoms. Some children have been coming into school in a variety of colours, please can we ensure we are sticking to the school PE kit rules.
- Can you please ensure your child comes into school with a water bottle.
- Please make sure any nail varnish is removed and the only earrings allowed are studs.
Have a lovely weekend.
Miss Davey and Miss Howell