Team Turquoise and Team Cyan Weekly News w/b 4th July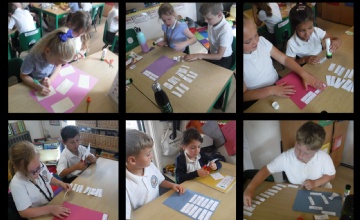 Guided Reading
In guided reading this week, we have finished reading The Magic Finger by Roald Dahl, we have loved reading this longer book. We began the week by writing some superb acrostic poems about The Magic Finger. We continued to practise our comprehension and inference skills answering questions about the book. At the end of the week, we summarised the story picking 10 key words.
English
In English this week, we began the week learning to use model verbs. A modal verb is a verb that goes before other verbs and changes or affects other verbs in the sentence. We wrote some fabulous instructions for how the Greggs should make a nest to live in. Then, we wrote instructions for how to make a slugburger using modal verbs. Later in the week, we learned how to use rhetorical questions to hook a reader. We know that rhetorical instructions do not need to be answered. We used the skills of modal verbs and rhetorical questions to persuade people to become ducks.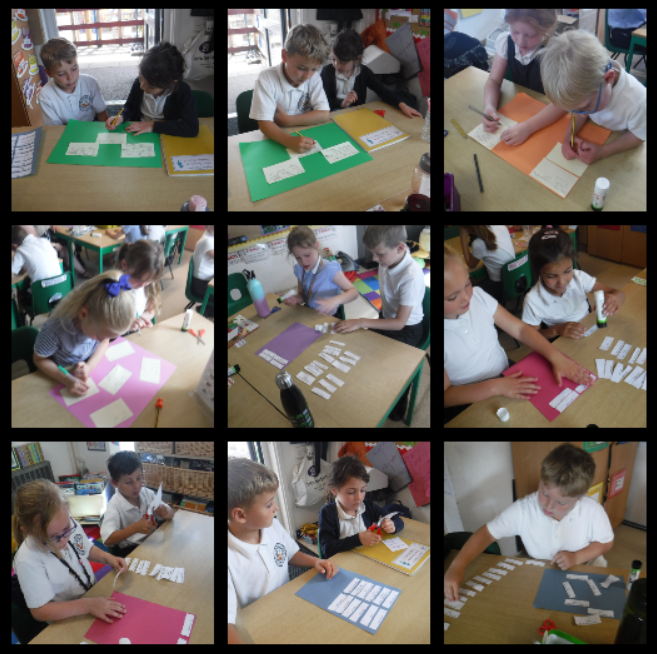 Next week, we will be writing our own stories based on The Magic Finger.
Maths
In maths, we have been solving lots of different word problems. At the start of the week, we used the bar model to add and subtract to 10 and 100. We then used the bar model to solve money problems. Some of us had a go at answering tricky two-step word problems about money. We recapped the value of different coins and notes. At the end of the week, we answered some time problems. We compared times, ordered times and worked out durations of time.
Next week, we will be answering a variety of word problems.
Topic
In topic this week, we have been learning all about habitats. We considered which habitats are suitable for certain animals and their needs. We then went into the forest school and identified different microhabitats. A microhabitat is a small area which differs somehow from the surrounding habitat. On Friday, we created excellent fact books after reading the book 10 Things I Can Do to Help my World.
Next week, we will be making our own bug houses in DT.
Love to Learn

Reminders
- PE is on a Monday afternoon- kit should be a white t-shirt and black or navy bottoms. Some children have been coming into school in a variety of colours, please can we ensure we are sticking to the school PE kit rules.
- Can you please ensure your child comes into school with a water bottle.
Important dates
Sports Day for Years 1 & 2 Thursday 14th July 9:15 - Children can wear brightly coloured sports wear or their normal PE kit.
Inflatable Fun day Friday 15th July- Children can wear non-uniform but please no flip flops.
Have a lovely weekend!
Miss Howell and Miss Davey