Weekly news!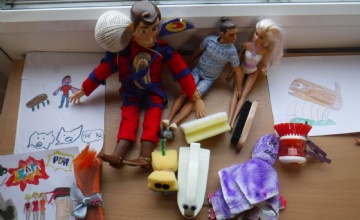 As part of the NSPCC's Number Day on 1st February there will be a break time maths themed cake sale! For your child's home learning we invite you to design and create maths themed cakes to help with our cake sale. For example, different shaped cakes or cakes with maths related toppings -be as creative as you like! We ask, if you do this, that you bring these in from January 30th to February 1st to your class teacher or to Miss Lane's Classroom (Team Indigo).
This week, year 2 have been using the column method to subtract. They have also learnt how to exchange (what we used to call borrowing) from the next column if they cannot subtract 2 numbers. Next week, we are re-visiting multiplication so please keep practising the 2, 3, 5 and 10 times tables and then practise 4s, 6s and 8s as an extra challenge.
In English, the children have been reading the Roald Dahl book, 'The Magic Finger'. They have learnt about a girl who has a magic finger that turns people in to other animals! They have used this text to write in the past tense, focussing on using -ed verbs as well as spotting irregular past tense verbs e.g swim becomes swam, run becomes ran.
Check out the pictures of our home learning below!