Wednesday 29th April - Home Learning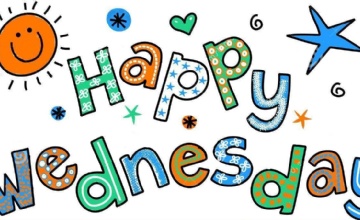 Hello Team Cornflower and Team Sapphire! How are you all? We hope that you are all ok. We are starting the day with a joke today!
Why did the picture go to jail?.......
Because he was framed!!
Worries
Feeling worried is normal, just like all feelings. The problem is, sometimes our worries become very big and we can't stop thinking about them. One very good way to stop our worries taking over our thoughts is to talk to someone.
Sometimes, talking to a familiar adult is a good idea. If you would like to let a school adult know that you are worried or feel unsafe in any way, please go to the Well-Being tab on our website and select 'Worried?' from the drop down menu. On the page, you will see a 'Worry Button'. If you click the button, a box will appear and you can type a message. Your message will be sent to an adult from Chilton. They will find a way to help you.
Or you can just click here: https://www.chiltonprimary.co.uk/page/?title=WORRIED%3F&pid=146
Sometimes, talking to someone else can help. On the 'Worried?' section of the website, you will find lots of links to other websites. You can click on these and you'll find information, contact numbers and details of people who are able to help you.
Remember, it is normal to feel worried sometimes but if your worry is all you can think about, it is best to talk to a grown up.
If you feel unsafe, for any reason, please contact us using the worry button or use one of the provided links to find help.
Yoga
Are you are feeling a little stressed or not very motivated this morning? This might help you get going.
https://www.youtube.com/watch?v=iWowDC3x0hE
We will post some daily yoga, mindfulness and relaxation videos to help calm and de-stress before you start your school work. Parents and carers are welcome to join in too!
English
Reading: Read page 14 to page 17 of 'Escape of the Giant Chicken' on oxford e books. Today we would like you to summarise the story so far. Only write down the main points. You could use bullets points to do this.
Writing: Today imagine that the children are discovered with the giant chicken by a police officer! You are going to plan what will happen so that you can write this imaginary part of the story tomorrow. Answer these questions for your plan. Write a few sentences to answer each question. It will also help your plan if you draw a picture of what is going to happen.
What will the chicken do to the police officer?
Where will the chicken go and what will it do?
How will the police officer and the children trap the chicken?
Here are a few of my ideas:
What will the chicken do to the police officer?
The police officer is shocked and asks the children where the chicken is from. The giant chicken races over to the police officer and tries to peck him.
Where will the chicken go and what will it do?
The police officer scares the chicken off with his radio and the chicken jumps up onto the slide in the park. It says "cock a doodle doo" and all the children scream and run away!
How will the police officer and the children trap the chicken?
Cat gets her sandwiches out of her lunchbox and uses them to entice the chicken back to the trees so the police officer isn't watching. She uses her watch to shrink the chicken back to normal size!
Maths
Today will be continue to work on length, answering worded questions.
Examples
Paula walks 53m. She stops for a rest and then walks 18m more. How far did she walk altogether?
When answering word problems you need to pick out the key information. In this case you need to know the length, the unit of measurement and what the question is asking you to do with this information. The key information in the example question is Paula walked 53 metres and 18 metres. We know that we need to add these measurements as the question asks 'How far did she walk altogether'.
Find the questions attached. Start with the level you think best suits your ability.
PSHE
Our Good To Be Me work today is write 10 interesting facts about yourself. Fill in the sheet attached and try to think of things that people might not already know about you and things that make you unique. If you would like, you could as your parents and carers to fill it out. You might find out something interesting about them!