Monday 11th May - Home Learning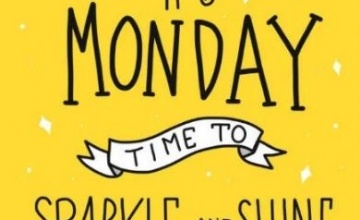 Good morning Year 3. Thank you to all of you who have emailed your work into us. It really brightens our day to receive your emails and it's lovely to see how well you are doing at home. We can't wait to have you all back at school!
English
This week we will be reading a book called 'Zog and the Flying Doctors' by Julia Donaldson.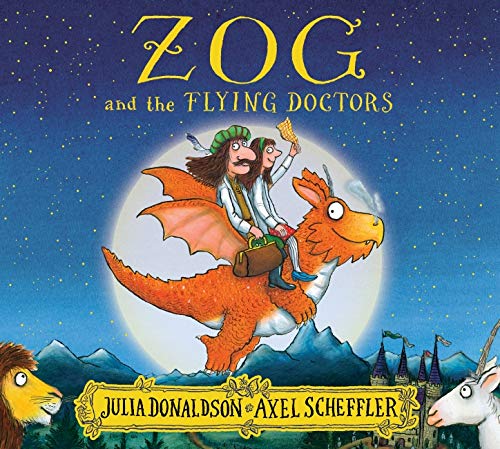 Reading: Read the first pages of the story below.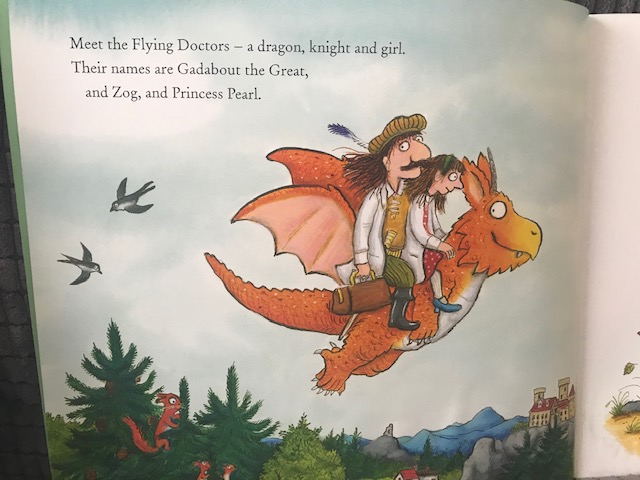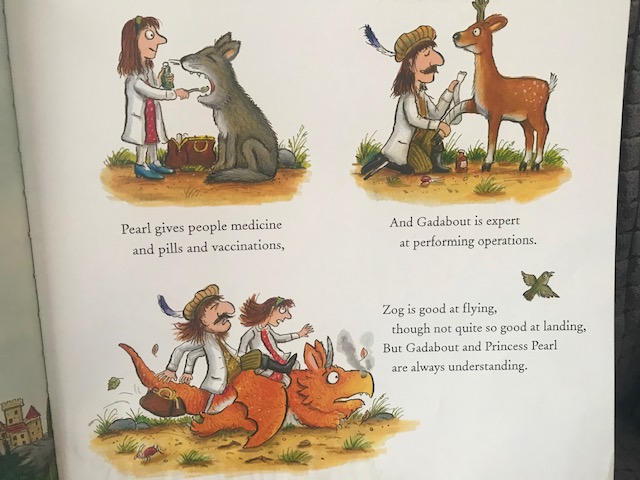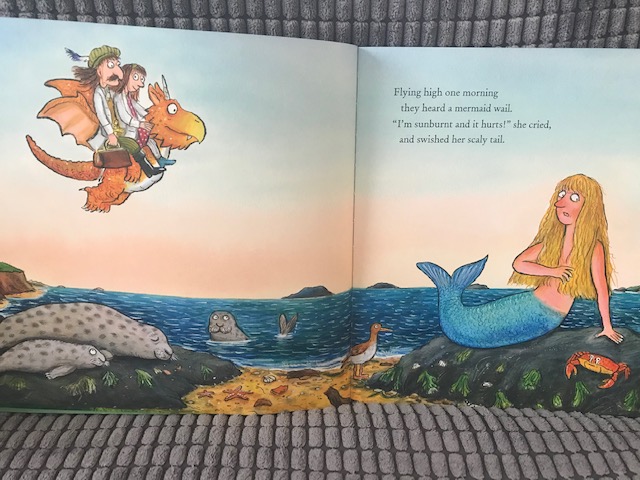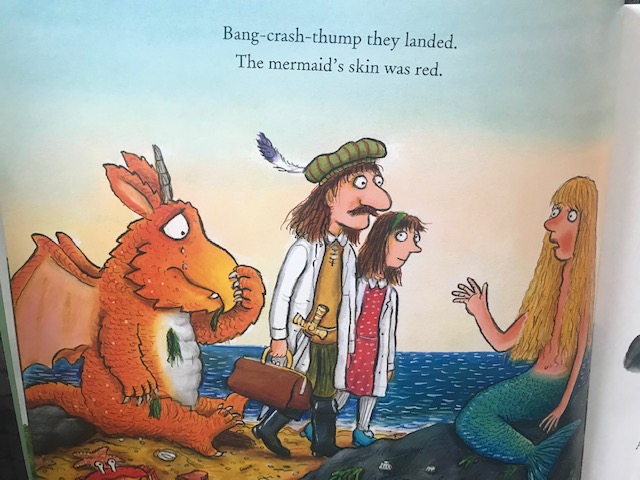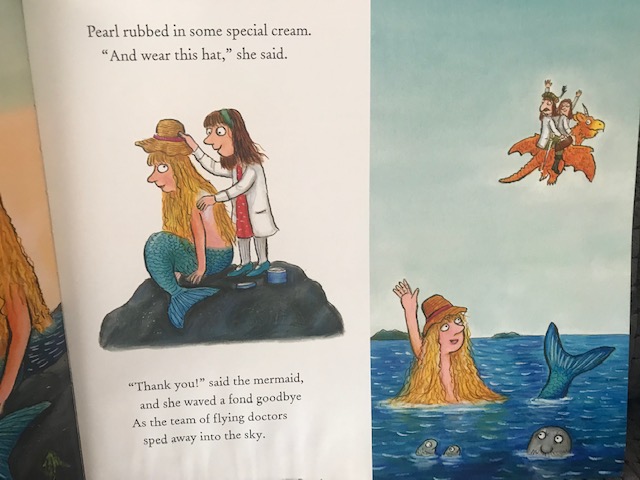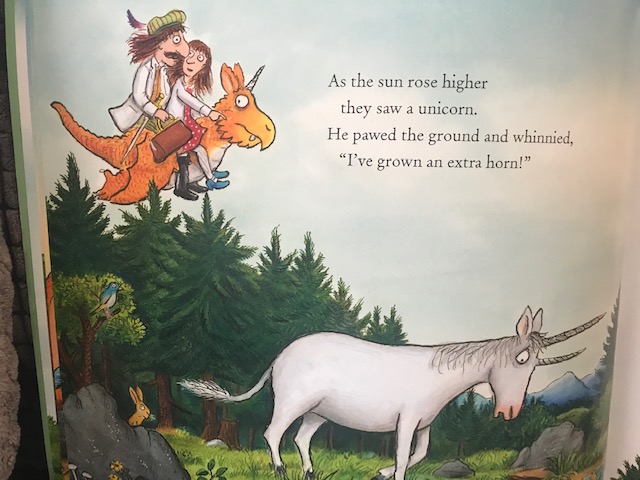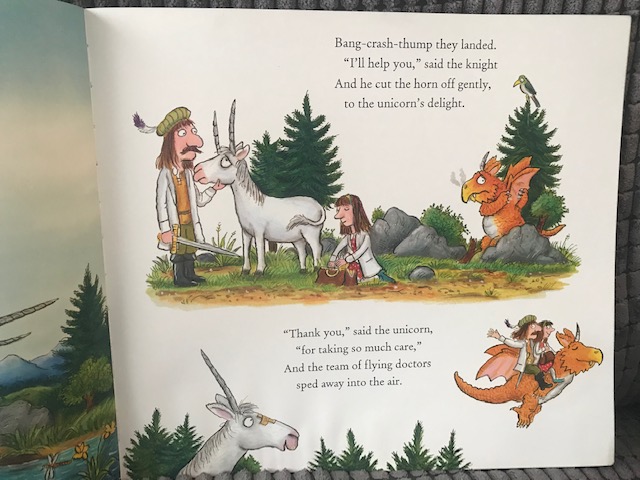 Today, we'd like to see if you can write questions about what you have read. Remember to start your questions with question words such as Who, What, Why, Could, Will, Did, Where, and don't forget to finish with a question mark - ?
My first question would be…
Why do they use a dragon to get about instead of an ambulance?
Try to write at least 8 questions.
Writing: This week we are going to focus on describing characters. When describing characters we should think about all of these things:
Describing what they look like using expanded noun phrases (e.g. red, scaly skin)
Describing how they move using verbs and adverbs (Zog flew gracefully through the sky)
Describing them using similes (like…. Or as…as…. E.g. Pearl's thick, shiny hair is as orange as the setting sun or The unicorn's horn is like a razor sharp dagger)
Describing what they are like (their personality) e.g evil, kind-hearted, selfish
CHALLENGE – make sure you use interesting sentence openers – not just he/she/they/the.
Today we will focus on describing Zog and Pearl. Write a paragraph to describe each character trying to include the 4 things above.
Here is an example from me:
All over his body Zog has orange, scaly skin that is as smooth as snake's skin. On his back, two huge, strong, peachy wings flap in the air as he glides through the air rapidly. Zog smiles happily as his kind, friendly eyes look down over the country searching for someone to help.
Maths
This week, we will be reminding ourselves about 2D and 3D shapes. Today we are going to cover 2D shapes. If you normally complete the Mild or Spicy challenges I would like you to draw the following shapes and label how many corners and how many sides the shape has.
Mild: Triangle, Circle, Square, Oblong, Hexagon, Pentagon.
Spicy: Equilateral triangle, Octagon, Semi-circle, Parallelogram
Hot: Complete the work sheet attached. Look at the special requirements before you draw the shapes and see if you can follow the instructions.
CHALLENGE
Can you find 8 different shapes in your house? Take pictures or make a list of the different shapes. Good luck finding a parallelogram!
Topic
We are going to be rocking out this week! You are going to be learning all about various types of rocks and how they are formed. I would like you to research the three rock types: Igneous, sedimentary and metamorphic. You can present your work in any way you would like, you could even make a video and send it to Mrs Cousins and I. Here are a few links that might help in your research.
https://study.com/academy/lesson/types-of-rocks-lesson-for-kids.html
https://www.ducksters.com/science/rocks.php
https://www.bbc.co.uk/bitesize/topics/z9bbkqt/articles/zsgkdmn