Monday 3rd July Learning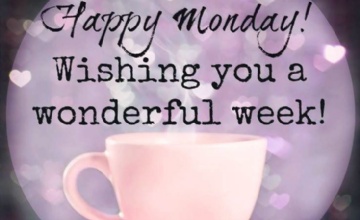 Hello Year 3 and welcome back to a new week of learning!
English
Reading
Today we are going to read chapter 9 of Charlie and The Chocolate Factory.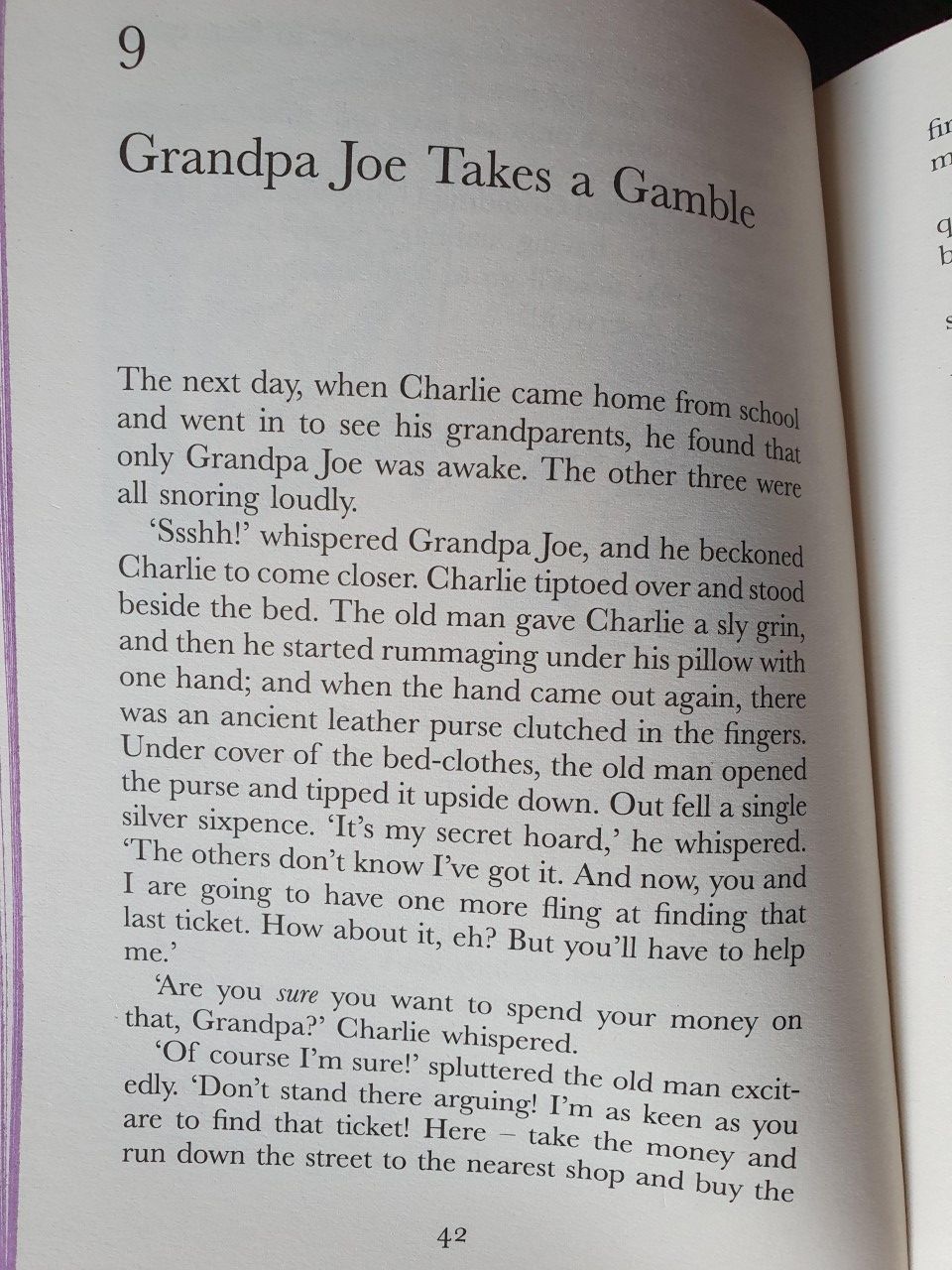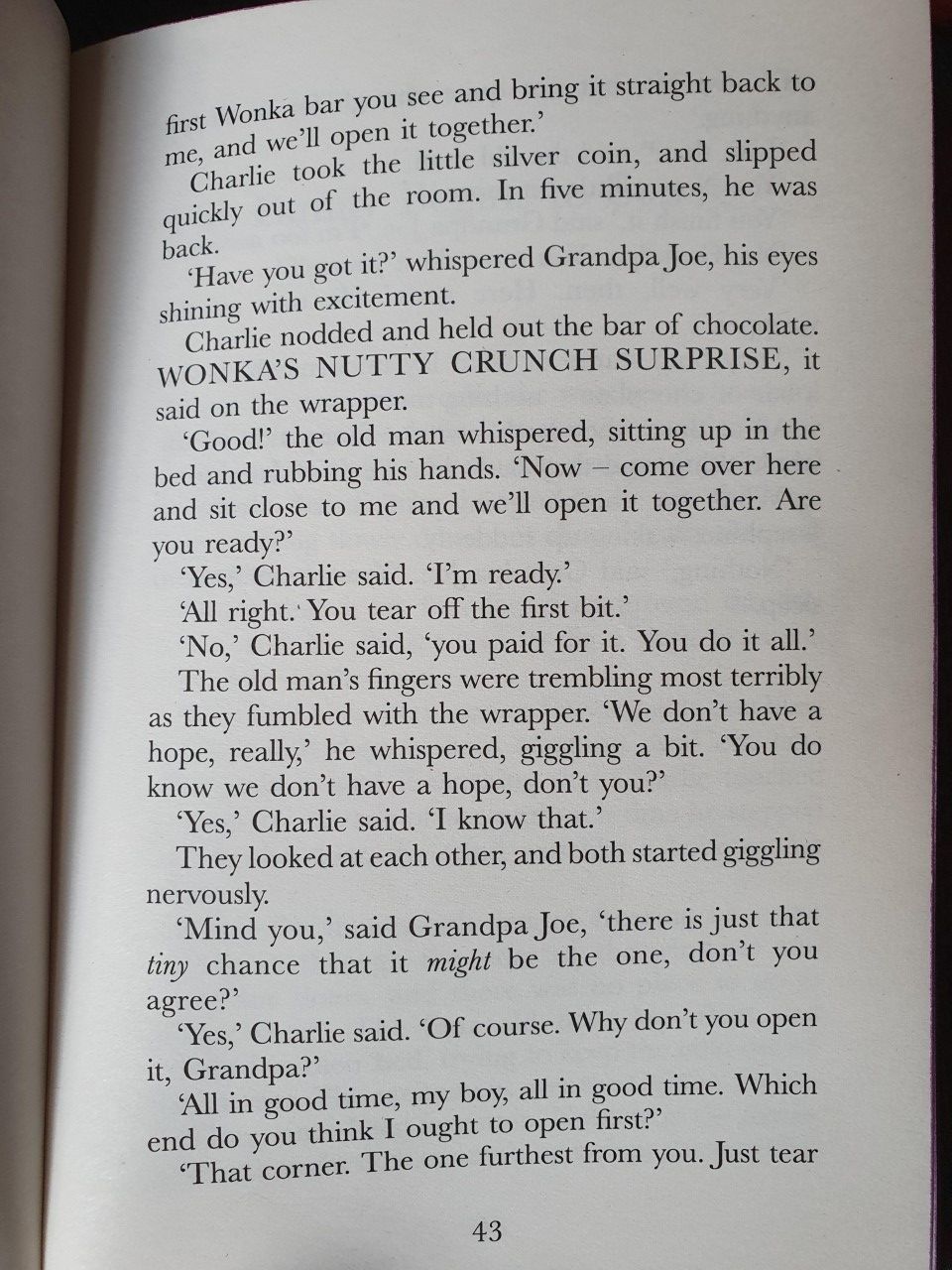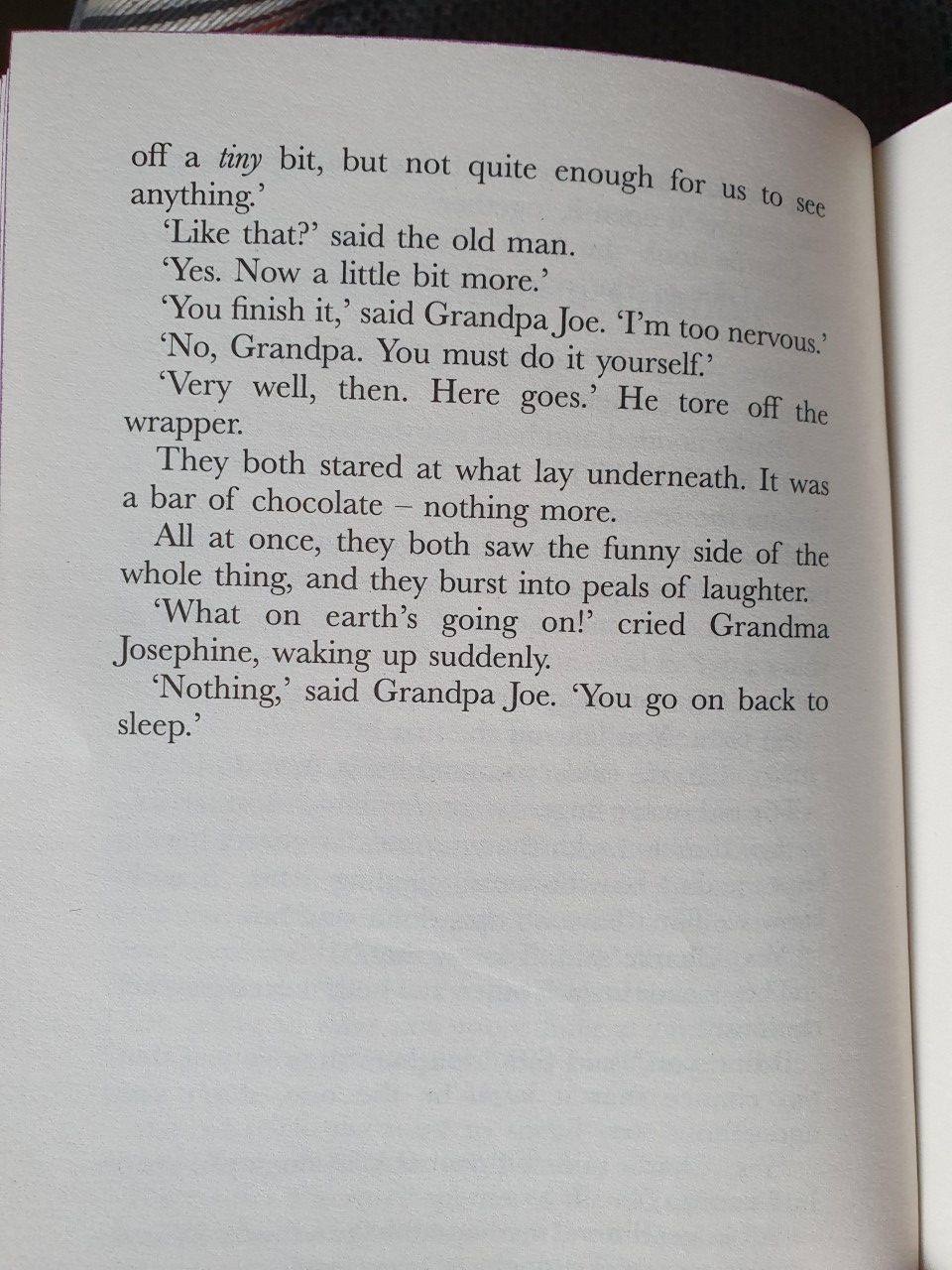 I would like you to clarify these words:
Sly, rummage, ancient, clutched, hoard.
Writing
For your writing this week, we are going to focus on suspense writing. This type of writing needs a few features to make it really effective. The feature we are going to focus on today is the type of vocabulary we need to use. Attached is a word mat that contains some great suspenseful vocabulary for you to use in today's writing and another that has some emotive language that will help describe how your characters are feeling.
Task: You are going to rewrite the last part of chapter 9, where Charlie comes back with the chocolate bar, using suspenseful vocabulary. Think about when Charlie and Grandpa Joe are opening the bar of chocolate, hoping to see the golden ticket. Describe how they are both feeling as they slowly open the wrapper. Build the tension by using words and phrases such as: he held his breath, he slowly opened, nervously, trembling, cautiously.
Here is an example for you to magpie ideas from.
Charlie slowly walked over to Grandpa Joe with the chocolate bar in his hand. He nervously sat down on the end of the bed. Charlie looked at Grandpa Joe and could see he was trembling with excitement. He cautiously handed the bar to his Grandfather. The big sliver letters that spelt out Wonka's Nutty Crunch Suprise, gleamed in the candle light. Charlie felt a mixture of pure excitement and terrible nerves. Grandpa Joe told Charlie that he should open it, as he was too nervous to. Charlie held his breath and carefully began to peal back the shiny, foil wrapper...
Maths
Warm up with 15 minutes of Times Tables Rock Stars. If you do not know your log in details please email Mr Mason or Mrs Cousins and they will send them to you.
In maths this week we are going to be learning about coordinates. Watch this video to find out about coordinates. There are a couple of quick activities to have a go at underneath the video.
https://www.bbc.co.uk/bitesize/topics/zgthvcw/articles/z96k9qt
Remember, to help us remember that we need to put the number from the x axis first, then the y axis after, we say:
'Go along the corridor, then up the stairs.'
Now open up the zoo coordinates activities below. There are 3 levels – choose the level that best suits you or complete them all! There is also an MILD animal coordinates challenge attached if the zoo one is a little tricky.
EXTRA CHALLENGE: If you need an extra challenge while we are learning about coordinates, you can have a go at a coordinate grid that has 4 quadrants instead of 2, like the one below. The poster below explains how to do it. The shark infested challenge below has 4 quadrants - mark out all of the coordinate points and join the dots to create a picture of something! What will it be?!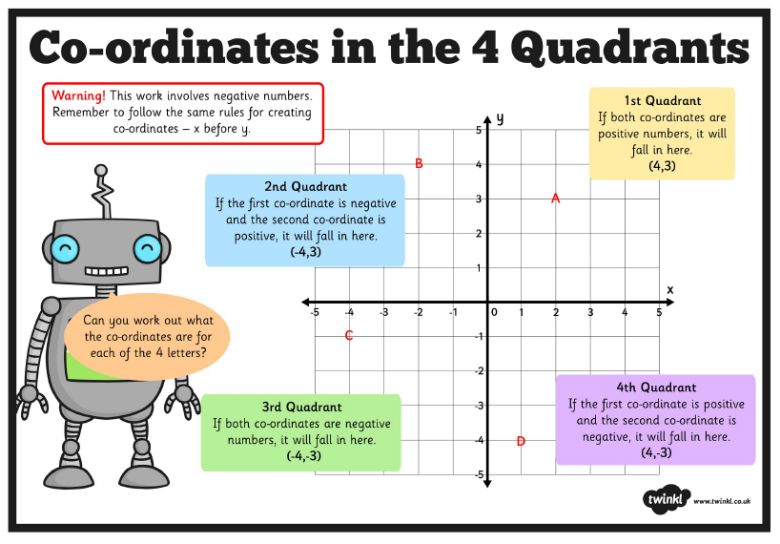 Topic
As we have finished our final topic of the year, we are going to visit a few different subjects that we think you will find interesting and link with some of our past topics.
Follow this link to learn about the worlds oceans https://www.bbc.co.uk/bitesize/articles/zmmp7yc
Read through the information, answer the quiz questions and then complete the activity attached on the blog.
Viking Isolation Games
Please see this week's challenge attached below.
ALSO...
Hope in Year 6 challenged Mrs Law to complete the Viking Lockdown Games Triathlon. So here's the evidence! 5k run, 5k walk, 5k bike ride.
Mrs Law would like bonus points because it was very windy and quite early on a Saturday. We hope you can try some of the challenges this week!