Weekly Blog 12/3/21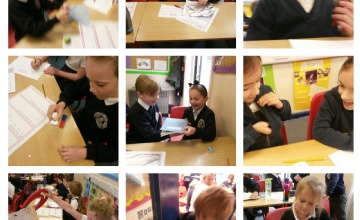 Year 3 have come back to school with an incredible attitude and an eagerness to learn. It's almost like they have never been away. They have transitioned back into The Chilton Way smoothly and shown that no matter what the obstacle, everyone in year 3 has the grit, determination and resilience to keep going. Keep it up Year 3!
English
This week in English, we have been learning about various types of poetry and their structure. We have used figurative language to create our own poems. We have also discovered 'Call and Response' poems that have been very effective when showing the villager's joy and happiness when the rain finally comes.
Maths
We have revisited money this week, specifically looking and adding and taking away. We used coins to make amounts, used empty number lines to subtract and used shopping lists to find ingredients for a meal and add the cost of them together.
Topic
Continuing our Jedi school, we looked at different forces such as friction and magnetic fields. We planned out some fair tests to try and understand the effects of the forces and how they work on different materials. The force has certainly been with us this week!
Messages
- Well done to Team Ocean for winning Class of the Week. You guys rock!
- Please can we have all the reading records in next week to check. Try your best to read everyday!
- The 19th March is Red Nose Day. The children are encouraged to come in with crazy hair and donate a pound to this wonderful cause.