Weekly News - 18/6/21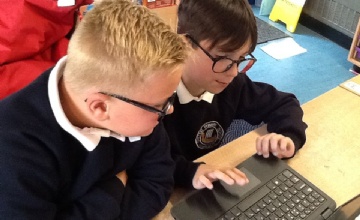 This week we have been working so hard! Let's find out what we have been up to!

English
This week we have been writing descriptions of different magical lands. We wrote incredible setting descriptions of the land of dreams. We have been using our skills of creating expanded noun phrases as well as using verbs and adverbs. We have also begun to use fronted adverbials to show time and place. We are loving our book and can't wait to see where the children go next.
Maths
This week we carried on with our measure learning. We found out how to find the perimeter of different shapes. We added and subtracted measures and we converted between metres, centimetres and millimetres.
Topic
We are having great fun with our plant topic! We have become scientists and have been making close observations of plants, looking at their roots and finding out what they are there for. We begun an investigation to prove how roots grow and began to record results.
Reminders
Class photos are on the Tuesday 29th June
Sports day is on Monday 19th July at 9:15am

Have a great weekend,
The Year 3 Team