Weekly Blog — 24.9.21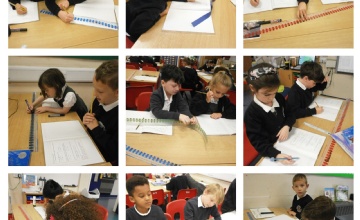 English
This week, we have been focusing on using coordinating conjunctions to create compound sentences in our writing. We have been creating narratives to show our compound sentences, using The Princess and The White Bear King story to help us. We are also beginning to use subordinating conjunctions such as because, when and since to create complex sentences.
Maths
We have been subtracting in Maths this week, using number lines to find the difference and the expanded method and empty number lines to take numbers away. The children have show excellent understanding of all three methods and most feel confident when asked to use them in their subtraction.
Topic
We are continuing with our Island Life topic, looking at maps and their uses. We are able to understand what maps are and how we use different scales to find locations. We have also looked at a map both the world and are able to identify the seven different continents (with the help of a very catchy song!). Finally, we have looked at the differences between human and physical features on maps.
Love To Learn
Well done to everyone who created and bought in their island. They were all wonderful! This week your task is to decorate your new Love To Learn book. Make it personal to you and reflect your individuality and interests.
Messages
All AR reading login should have gone home this Friday. If you have lost yours or not received it, please email your class teacher on Monday for them. We advise that testing is done at home where there is better access to a laptop.
Can we please remind everyone that water bottles need to be filled with water only and not squash and that ear rings can be worn, but they must be plain studs only.
Thank you,
Team Year 3